How to Fix if iPhone 6 Says No Service
If your iphone 6 says no service, make a note as you can never make or receive the calls/send text messages/ else to connect to the internet unless you use the WiFi. However, it is very much easy to digest how integral our iphone has become on daily bases. This is all till it does not get work for a while.  So I am going to explain few of the fixes showcased in clear and understandable format.
So let us go to learn and implement right now with no second thought. Also, there is no one-size that exactly fits all the solution to the particular problem. So go through all these steps that are very much effective to work upon no service on my iphone 6 issue. Try yourselves to solve the issue in a very less time period.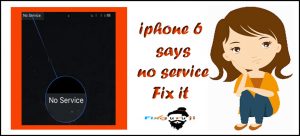 Fix iphone 6 says no service troubleshooting Issue
Here I am going to present various methods in clear and understandable format. Just have a glance and implement those steps on your iphone undoubtedly to fix the issue successfully.
Update your software
Reset network settings
Take out the sim card
Check if any liquid damage
Backup and restore the iphone.
Contact Apple representative
So just have a look and try one by one to get rid of the new iphone 6 no service issue permanently.
Update the Software
Follow the steps to fix iphone 6 searching for service in a very short notice period. This is because every problem has a perfect solution. Let us go right now to fix successfully.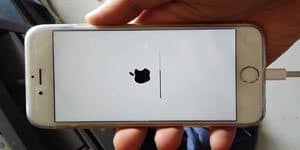 When your iphone is connected to WiFi, can crosscheck the device either it is connected or no. If yes, now go to the settings and check whether the update is available or no.
All this can be done by going through the path, go to Settings-> General-> Software Update.
If not available, go to Settings-> General-> About for checking all the carrier settings update. Do wait on About page for 10 seconds and if nothing pops, can assure as it is up-to-date.
For instance, if you are not accessing Wifi, connect the iphone to the system and use iTunes to check the availability of software update.
If an update is available, iTunes automatically check the carrier settings and asks you to update without any fail.
If still your iPhone says iphone 6 no service after the successful updation or is it already up-to-date, then follow other methods provided here with no second thought.
Reset Network Settings
my iphone 6 says no service? Resetting the iphone network setting to the factory defaults might fix all the sorts of cellular and other WiFi related issues on your iphone very well. This might forget all the WiFi networks so you need to reconnect and reenter the password respectively. And finally can notice no service problem may disappear once the iPhone reboots.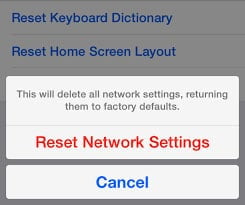 In order to reset Network Settings, Go to Settings-> General-> Reset-> And Reset Network Settings. Now you are asked to enter the iPhone passcode and then click on Reset Network Settings and wait till you get the confirmation pop-up at the bottom of the display.
Take Your SIM Card Out
Usually, your iphone sim card links the phone carrier's cellular network. This is how all the carrier differentiates the iphone from other gadgets. At times, it stops saying iphone 6 no service fix when you simply remove your sim card from it and keeping it back to its place.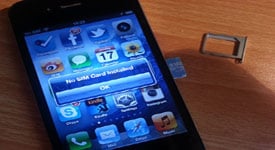 In order to remove, can go with the help of SIM card ejector tool/ a clip. When you insert the sim back again, see the same like no service iphone 6, try for another method showcased here.,
Check If Water/ any Liquid Damage
Well, this is one more cause behind my iphone 6 says no service and at times, will be invisible. Instead of repairing them, better to replace with the newer one.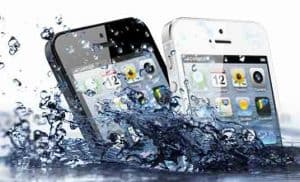 Back Up And Restore Your iPhone
The software corruption might cause the excessive battery drain to all the iPhones getting overheated. So make sure as you have done all the back up to the iPhone/ iTunes/iCloud when you choose to continue. Doing backup might dsave you in losing the useful/ confidential information. And also restoring iphone erase the whole thing.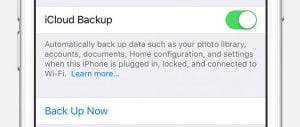 Contact Apple representative
At times, carriers consist of various activation codes, and also can resolve once you notice iphone 6 says no service. This is why all the codes will change too frequently and also has a number of carriers to lists all the specific codes. But yes there is a chance, all the carrier may be able to help throughout the phone. If else this won't work, then go visit the nearby technician right now to fix the issue in less time period.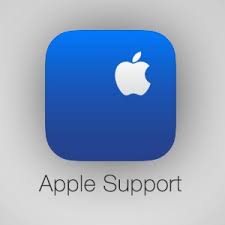 Similar Articles on iPhone:
Final Words
As a result, I hope you are cleared about the whole methods iphone 6 says no service in clear and better understandable format. And hence if you like the article iphone 6 no service, share with friends and also on social networking sites with no second thought. Also, feel free to share your opinion. For more doubts, drop a comment on the below section undoubtedly. Be in touch with PhoneGnome for more interesting stuff.