A lot of people from our generation are addicted to the internet. It doesn't just refer to social media, it includes almost everything that can be found online. The way people look up for things they are up for to search on google or to check its DIY [Do It Yourself] on YouTube. People even book cabs and buy grocery items online too. And also, being hooked on social media is quite a pickle too.
Some people have the habit to update every detail of their day on social media, from their morning coffee to their evening workouts and they're pretty much doing that on a regular basis. But what if something goes wrong with their cellphone or imagine if the cellular network goes off or doesn't work properly, wouldn't that be quite frustrating!
Also Read: How to fix connection problem.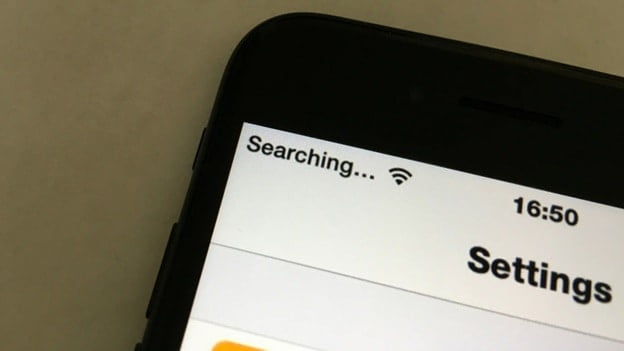 Now, some iPhone users are going through an issue where they see, "searching…." on the device where it should display the strength of their cellular network. This is obviously quite frustrating as you start to feel like the internal antenna of your device is broken and rush to a technician or even the Apple Store for help.
Although, there might be some other reason behind this issue too. You might need to troubleshoot it yourself before you take it to a technician. It is quite simple. But remember, your in-built antenna might be broken if your phone got smashed or if it might've fallen in any type of fluid. If nothing of this sort has happened, then there must definitely be a software glitch.
How to fix when iPhone says searching.. instead of cellular network strength
There are a couple of ways to troubleshoot this issue. They are:
Check the cellular coverage of your current area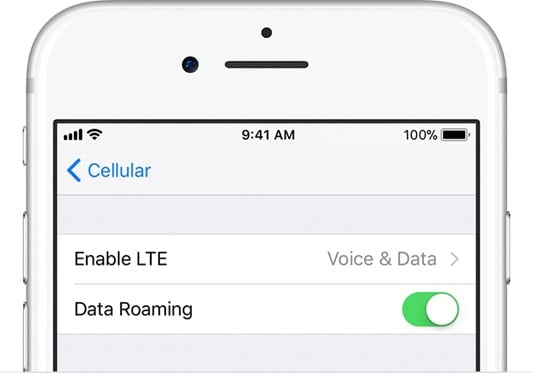 Ensure that your area supports cellular network coverage. If it does, then follow the given steps:
Visit settings, select cellular or mobile data and then you can use the toggle, for cellular data to turn it on or off.
If you are traveling, ensure that data roaming is turned on, on your device. Visit Settings, go to Cellular, open Cellular Data Options and then select Data Roaming.
Restart your iPhone
Restarting your device may also bring back the functionality of your cellular data connection.
Check for a Settings update for your Carrier
For manually checking for and installing a settings update for your cellular network provider.
Ensure that Wi-Fi or cellular network is turned on.
Visit Settings, go to General and open About. There will be a visible option if updates are available for your carrier settings.
To check the current version of your carrier settings, go to Settings, click on General, then open About and check Carrier.
When inserting a new SIM card, you will need to download your new carrier settings.
Remove your SIM card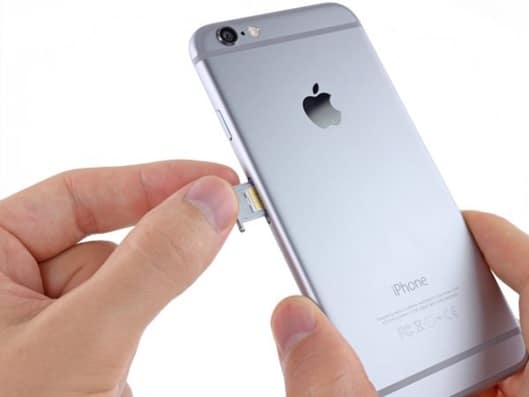 Remove your SIM card, and insert it again. You might have to contact your cellular network provider:
When your SIM card is damaged, or if it doesn't fit in your device's SIM tray, you might need to ask for a new SIM card from your carrier.
If your SIM card is transferred from another device, you may need to ask your carrier whether the SIM card works on your device or not.
Resetting Network Settings
You can even reset your network settings if the cellular network is still not working. This can be done by following the given steps: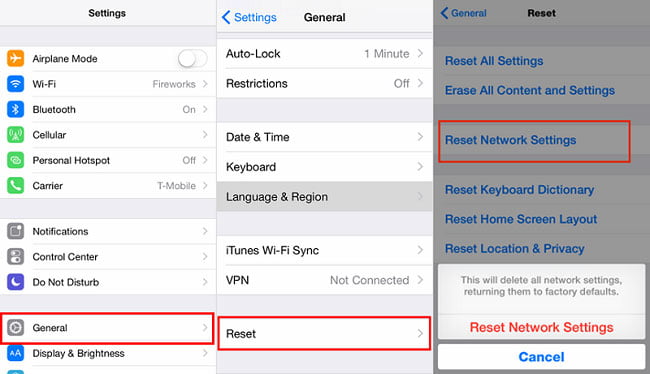 Visit Settings and go to General.
Now, choose Reset and then select Reset Network Settings.
Doing this will reset your Wi-Fi networks and passwords, too. Including your cellular network settings, and APN/VPN settings.
Update your device
Update your iPhone to the latest version of iOS. This fixes all the existing bugs in the software and improves the functionality of your device.

Contact your network provider
A problem with your cellular account may affect the service of your network. You may need to contact your carrier for:
Verifying if your account is still active and doesn't have any pending dues or charges.
Ensure that your area isn't suffering from cellular outages.
Check if your device is blocked for cellular services and has a working data plan.
I hope I could address all your queries and you can easily fix the issue with your cellular network. If your issue is still not resolved, contact your service provider or get your device checked by a technician. For any further queries, you can visit support.apple.com or you may leave a comment below. Also, please leave a like on the content if it was helpful.