With each new iOS Updates, the previous devices face many issues like iPhone X Overheating, performance issues, battery backup issues, etc. This even happened to Apple's last year's flagship iPhone X and its other variants. There are mainly 2 reasons for the Overheating & Performance Drainage issues, External & Internal Issues. we're gonna discuss both of these issues with its cause & Remedy!
External Issues for Overheating: These issues are generally caused due to external usage such as Over Charging your Device, using your device in extreme or harsh conditions, etc. Generally, when you charge your device, it feels a little warm which is normal but if it gives a burning sensation to your hands, then something's wrong!
1. Thick Case: If you're using a 3rd party Thick Case for your device, it may cause heating issues to the device as it doesn't let the heat produced from charging the device out causing Overheating of the device which can result in lesser battery backup.
2. Charging Adapter: if you're using a 3rd Part Charger which doesn't come inside the box can cause heating issues and can also affect the battery performance of your device. This happens because of the difference in power consumption as normally iPhones need 5W to 18W of power and these 3rd party chargers might not fulfill that.
3. OverCharging: It is one of the most obvious reasons for overheating and lesser battery performance. If one keeps the device for charge even after the battery is 100% then it affects the battery which causes overheating and other battery & performance issues.
4. Harsh Temperature: If you're using the device in harsh temperature such as in direct sunlight or keeping it in your pocket for too long in a hot sunny day can heat up your device.
Internal issues For Overheating: These are Software-based issues that cause performance and overheating issues in the device. these can be caused due to some bug in the latest OS update or by Excessive load on the device's hardware.
1. OS Update: As you know apple releases it's new flagship device every year with a new OS Update which is optimized for the latest flagship device. But when the same OS Update comes to the older gen devices, it causes performance and overheating issues as the latest update is not optimized for older chipsets such as the A11 Bionic Chip in the iPhone 10 causing Slower Processing, heating issues and frequent hang's in the device.
2. Installing too many apps: installing too many apps is also one of the main reasons for overheating of the devices as all the unnecessary apps which you're not using are still running in the background and consuming CPU's free space which causes heating issues in CPU and performance lags in the device.
3. High Screen-On time: If you're using your device for a long time to watch some Movie or if your screen is on for a long time, then it can cause overheating
issues in your device as the screen
is manufactured from glass and the device's body is made up of steel or other metals and this causes less heat transfer from the device and produces higher heat.
4. Excessive games or Graphical performance: If an HD game is being played for a long time continuously on the device then it might cause overheating issues as the game takes up a high amount of all CPU, GPU, nd battery usage.
How to Fix Overheating Issues your iPhone?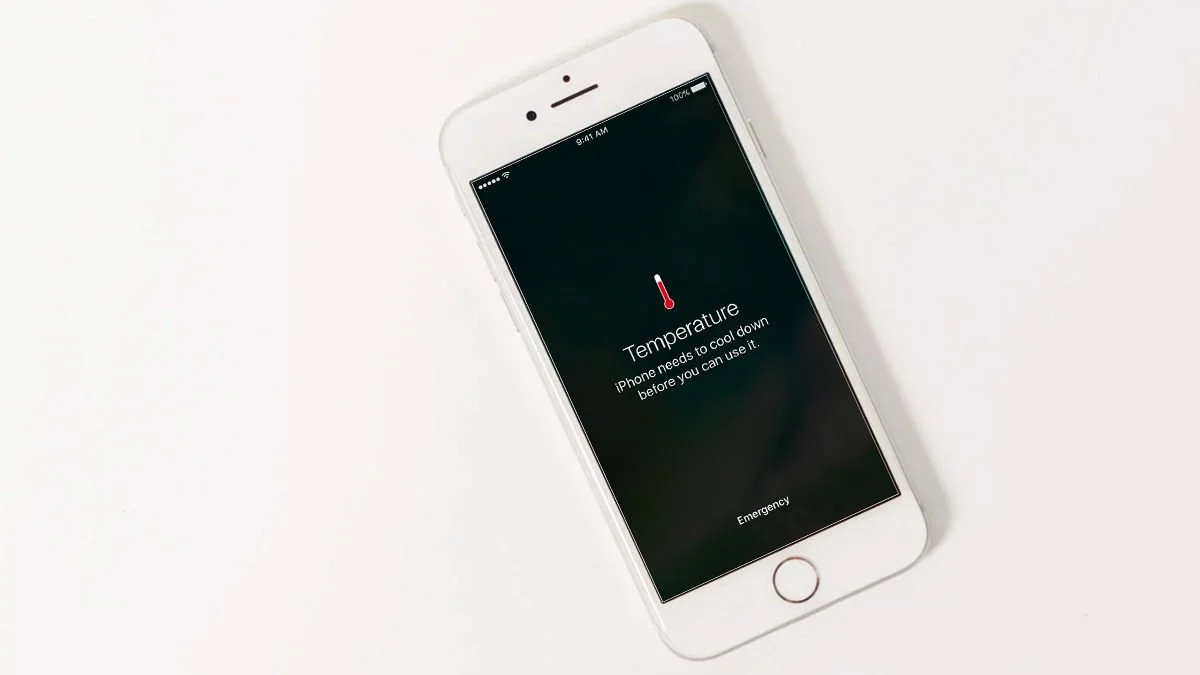 1: Close all background apps: If your device has several apps running in the background then you should close them all right now as it will decrease the power usage and CPU Usage on the device which will reduce the temperature gradually.
2. Deleting Power Consuming apps: If your device has some high power consuming, background processing apps then you must uninstall them right now as they are opened in the ground even when you are not using them which causes overheating and performance issues.
3. Update Your iOS: if you're using an extremely old version of iOS then you should update your OS to the latest version now.
4. Background App Refresh: Turning odd background app refresh can help you a lot with performance and battery backup as it stops the background apps like facebook, Instagram, etc to refresh each time the device gets unlocked which saves battery and improves performance.
5. Disable Bluetooth, GPS, Airdrop, Etc: Disabling these settings on your device will turn these sensors off which will save a lot of battery and will slightly increase the performance,
6. Stop using your phone while charging: Using it while charging is one of the main reasons for overheating because the device usually gets warm while charging and if some processing is being done on it then it starts to overheat.
Among these solutions, you can choose the one probably suitable for your iPhone X, or just try them one by one. Any other questions, please leave us a comment below. If still, our device is overheating then please Consider going to the nearest apple store as your battery might have some defect.