Hello, Recently we have found that a lot of users are searching are AirPods waterproof. If you are also wondering Is AirPods can survive water, what would happen if your AirPods get wet and what you should do if your AirPods have already taken a bath?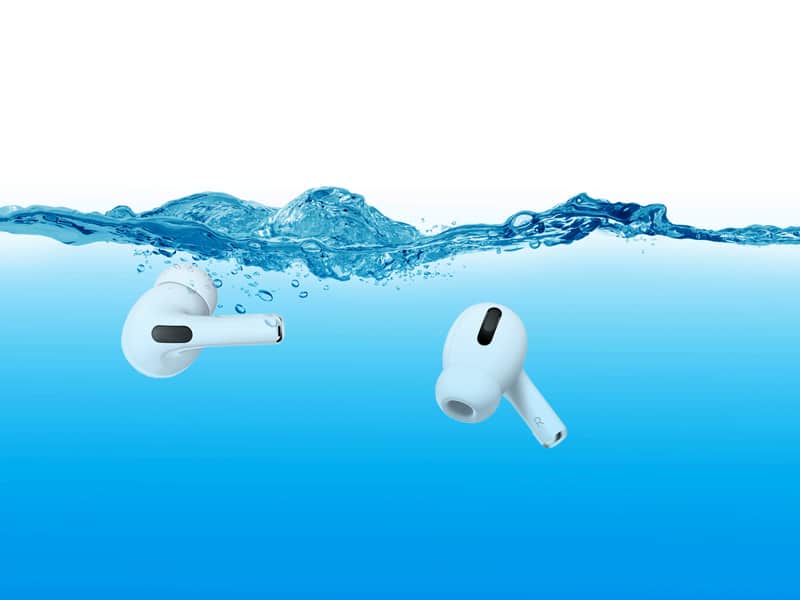 So here in this article, we have prepared all the important facts and info about air Pods. If you are planning to purchase new Air Pods or You are just curious and wanna know about Air Pods just read this article till the end. You will surely get answers to all the questions you might have about the Air Pods.
How Water-Resistant are AirPods?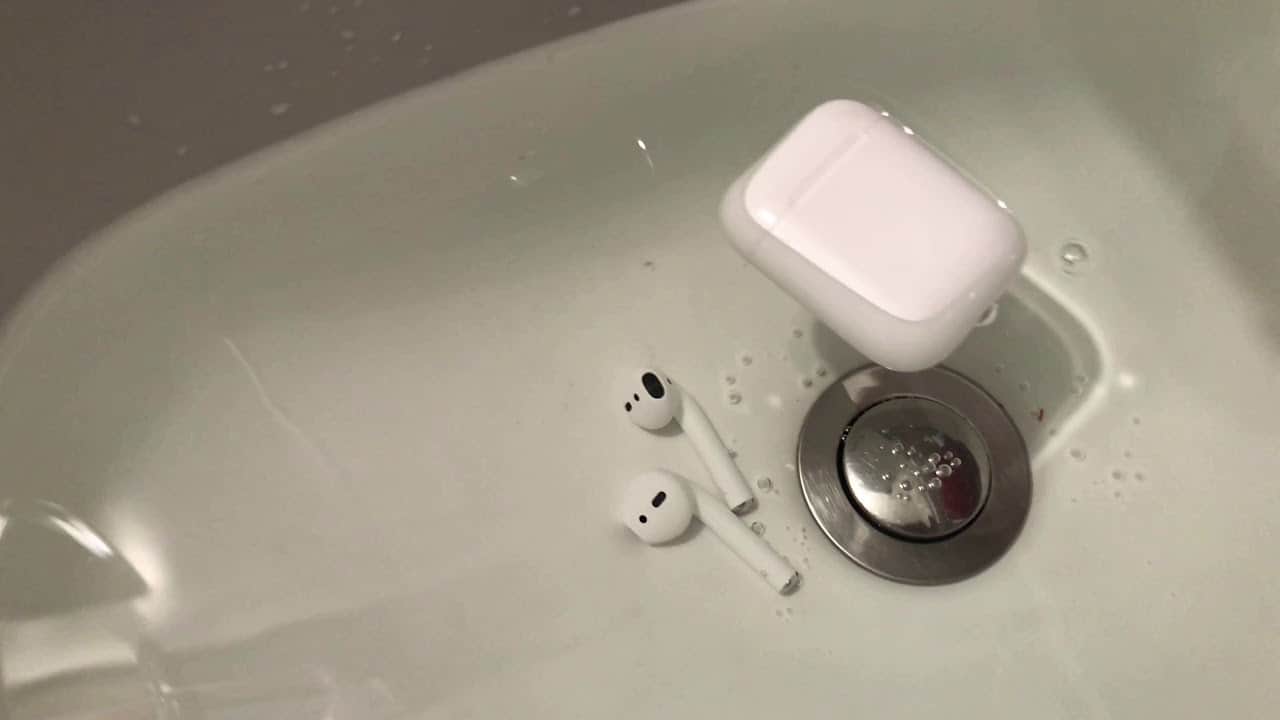 The first and Second-generation AirPods are not waterproof or water-resistant. This means they are not designed to withstand being completely submerged or even splashes of water. However, the newly released AirPods Pro is sweat- and water-resistant.
The new AirPods Pro has a water resistance rating of IPX4 which means they won't get damaged from sweat or splashes of water. However, they can get damaged if they are completely submerged in water.
The "IP" stands for the term Ingress Protection or the rating system. The word after IP represents the device's level of resistance to dust and other solid particles. The number represents its resistance rating against liquids.
So the rating of water-resistant rating IPX4 of Air pods indicates that they can resist splashes of water coming from any direction. In case you are going to buy new Air pods for their water-resistance buy them on your own risk because they are not specifically tested.
They can resist sweat if you use them while exercising, but they should not be used for water sports. If you get caught in the rain, new AirPods Pro might survive, but they will surely stop working if you drop them in a swimming pool
The charging case of Air pods pro is neither waterproof nor water-resistant. The AirPods Pro sweat and water-resistant are reportedly not permanent. After a certain period, the water resistance ability of your air pods might get removed. If this happens, Apple will not exchange or repair your AirPods Pro to make them better at the water-resistant again.
What To Do If Your AirPods Get Wet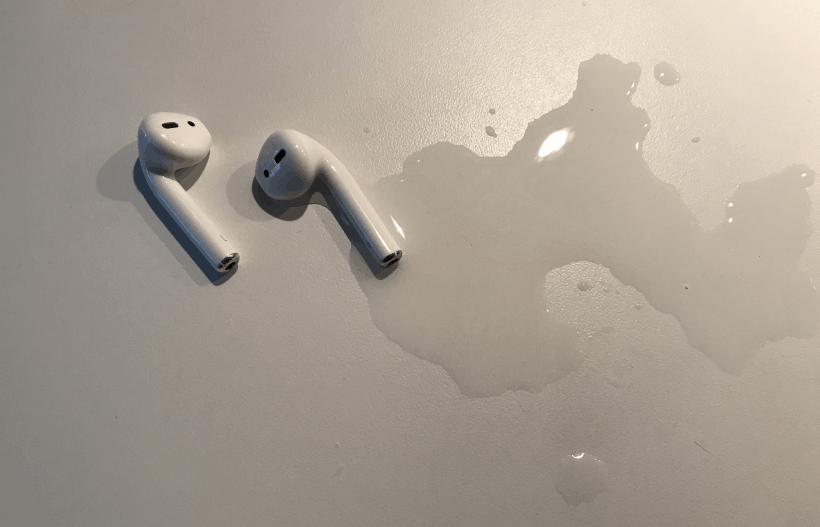 In case your AirPods get wet, try to dry the, you can use microfiber cloth wipe your Air pods. After that, place your AirPods in a ziplock bag with the little freshness packets you'll find in vitamin bottles and other packages.
Just leave them in the ziplock bag with desiccants overnight and try to use again in the morning but you may need to charge them first.
Note- do not put wet AirPods inside the charging case. If you put wet air pods inside the charging case, it may cause further damage to your AirPods and your charging case.
Note- do not try to connect wet Airpods with Macbook.
Conclusion
I hope this article was informative enough to help you understand every aspect of Airpods water-resistant. If you are planning to purchase new Airpods go for the latest version and do not purchase them if you think they are waterproof. Just, read this article carefully we have written all the important facts and info about Air pods water-resistant, all the above-mentioned data is well researched.
If you have any other queries and suggestions to make, Feel free to comment down below.
Thank You!