Introduction
Let's start this with a simple question this time, What is the basic function of a mobile? Serving us the internet! Certainly, you are right netizens, we all spend much more time on surfing the internet and using internet-based services & platforms as compared to talking on call.
If this was the year 2000, all touchscreen phones gone vanished and your pocket now is having a small but heavy device, which you are now forced to call a mobile. Now your answer can't be the same however, my question is exactly what I asked a minute ago.
Also Read: Fix "iPhone no service".
So, as per our swot analysis, you got an iPhone (we hire James bond as a freelancer every weekend). Now your expensive device is also meant to serve the basic purpose of calling & making you talk to others with of course mutual consent, otherwise, you have the option to reject calls.
But, you just realized that it's been a few hours and nobody called you up on your phone and you are worried why is my iphone not receiving calls? Looks like nobody cares about you, sad! Okay, let's keep the jokes aside, actually, you didn't saw anyone calling you for quite a long time now. You have even check for notifications but no, nothing.
Even the sound is working normally then whats refraining people from talking to you? Is it your phone's fault? Well, we have no other device to show doubt on other than this so, yes your iPhone is responsible for this FOMO. FOMO is Fear Of Missing Out, just in case you didn't get it.
Jack, your close friend stepped at your door and started asking you about your well being, you are confused now but not anymore, as he revealed why he came all the way here. He told you that your phone isn't available for calls, it says the customer you are calling is out of range, so he thought maybe you are in some trouble.
You liked this caring gesture from your close friend and this feeling lasted for a whole 3 secs, as the thought of having a faulty phone and chances of missing important phone calls surrounded your brain.
What happened to your phone out of nowhere? Sounds is in full blast, the phone is performing all well and everything looks normal in a glance. Don't worry, we are here for you and we will make sure that you get out of this trouble before your boss fires you from your job.
Just keep reading the article and not just understand what happened to your iPhone but also how to troubleshoot this issue.
Possible Reasons & Troubleshoot Methods
Well, there can't be many reasons behind this iPhone not receiving calls issue, a very few can make this unfortunate happen. We will try to figure those all out here in the article just for you so that you receive just the perfect solution for exactly that problem which is being processed in your iPhone this moment.
Here we go..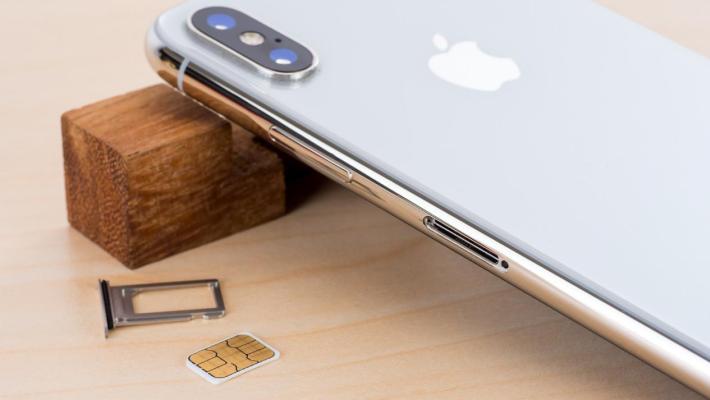 This happens only when your phone experiences a major jerk or a throw on a wall or floor. We all keep dropping our phones at times, unintentionally most of the time. So, there might be a chance that this issue is occurring because of that.
See, a major jerk is all that it needs. Your iPhone is designed very compact from inside hence, expecting a dislocation of anything is next to impossible until its broken but sim card is an external chip, which sets into the iPhone but remains an outsider for the phone anyway.
Chances integrate if your sim is not by default the size of the tray inside the iPhone. Sometimes people chop their sim card off and make it sit on the sim tray. So if the phone drops, the chances of dislocating the sim card are quite explainable.
The Following are the steps to get out of this trouble.
Step 1: Press and hold the power button of your iPhone until the slider appears.
Step 2: Slide it to the right and turn off your device. Wait for 10 secs before moving to the next step.
Step 3: Bring out the sim ejector tool and place it on the hole of the sim slot. Press it to eject the sim tray out.
Step 4: Pull your sim card out, check if it's all okay, clean it a little and set it back properly in the sim tray. Slide the tray again in the phone and lock it.
Step 5: Now again press and hold the power button of your iPhone until the apple logo appears.
Step 6: Enter the passcode and try to make a call. If it's ringing then we have successfully troubleshot the issue.
DND Is On Unintentionally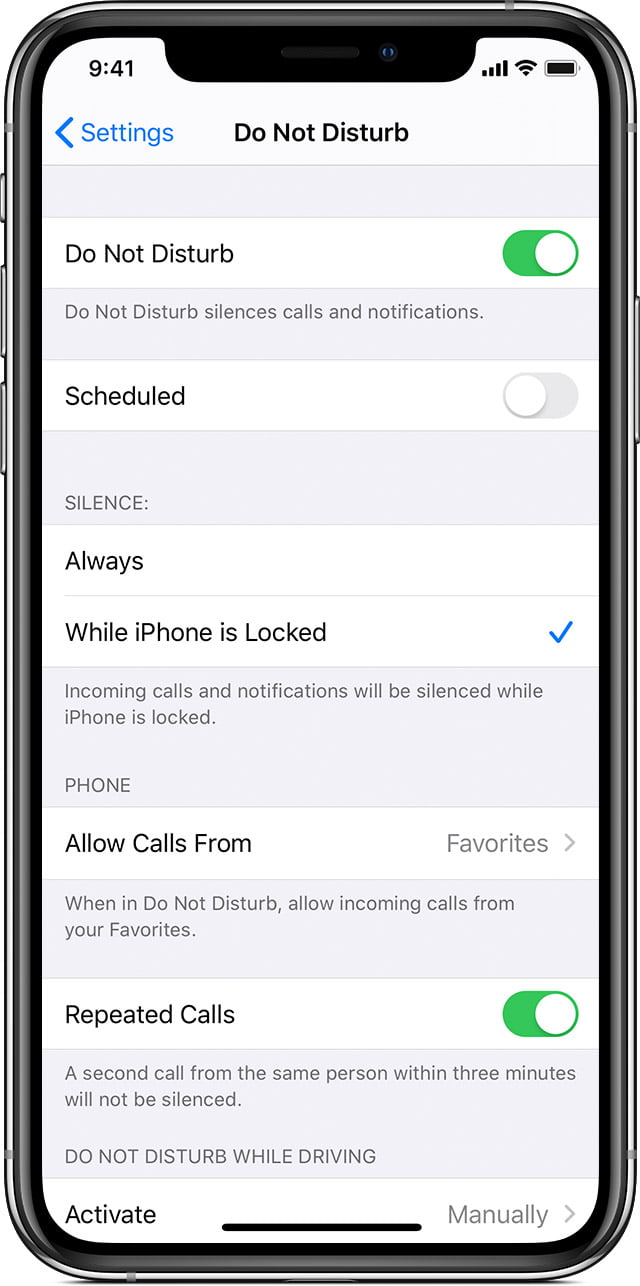 There is a special option given in iPhones for your convenience that you can put your phone on Do Not Disturb mode or DND mode before a meeting or anything important so that your phone doesn't disturb you in between.
This particular mode is easily accessible from the drag menu of the iPhone. Moreover, this mode's icon is a moon looking icon, people generally confuse this icon with night mode service.
So, there are chances that you accidentally put this mode on your iPhone and now struggling as it's not ringing at all.
Time to get out of the mode. Drag down the menu by swiping down on the top right corner of the phone. Now click on the moon looking DND mode icon to turn it off.
When the mode is off, the background of the moon icon is black while, the mode is on and working, the moon icon's background is blue.
So, just check the color and now you know what went wrong.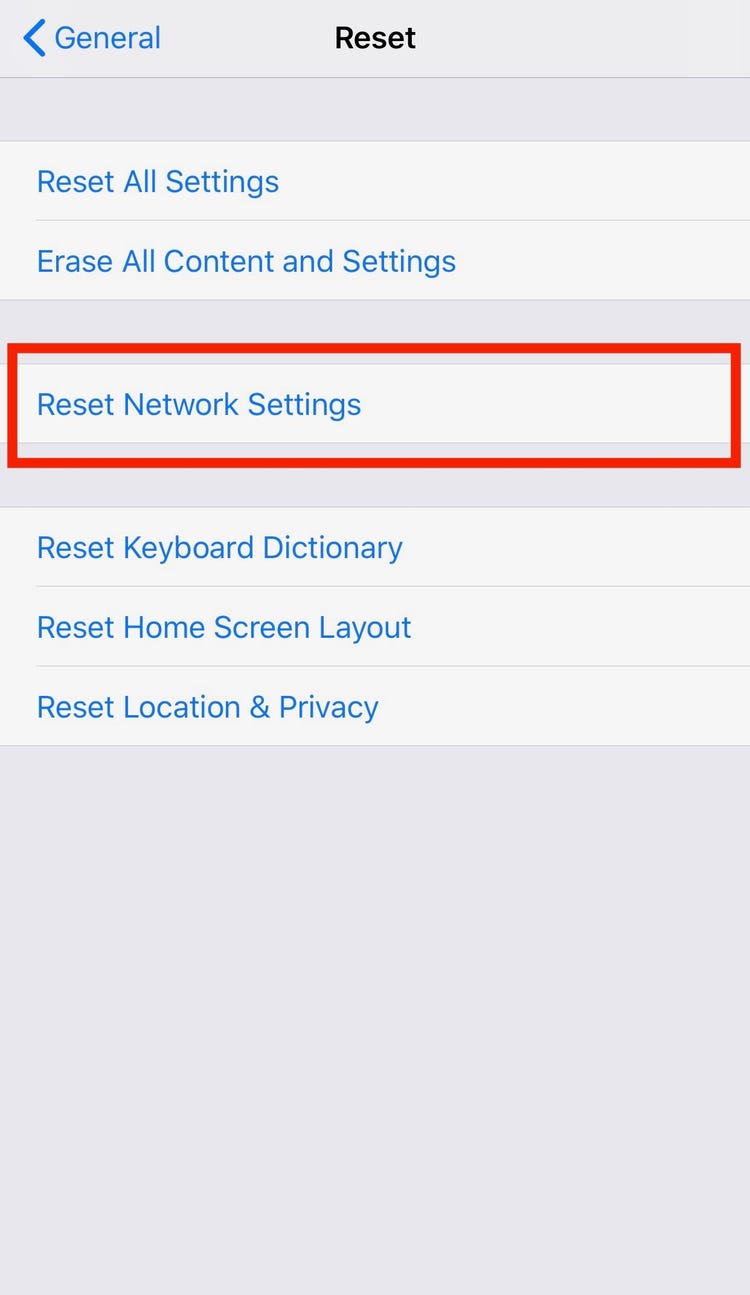 This method involves all the network-based service settings in it, so resetting this would reset wifi, cellular data, hotspot & calls. But if you can't access the basic feature of calling on your iPhone, everything is a waste.
The procedure is given below in a stepwise manner.
Step 1: Launch Settings from the home screen of your iPhone.
Step 2: Scroll down and click on the General setting.
Step 3: Go straight down to the Reset option present last in the menu. Select it.
Step 4: Here, click on the Reset Network Connection tab.
Step 5: Enter your passcode and let the system do its job. Wait for some time.
Step 6: Now try to make a call or ask someone to call you. Hopefully, this method works for everyone.
If you are 100% sure now that it's network-related or connection related issue then you can also read our another article specially dedicated to Connection Failure. Read the full article here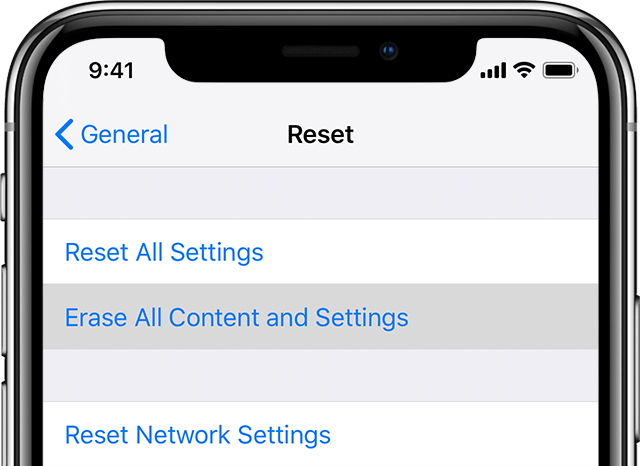 This method should be applied after using each and every suggestion written above. This procedure will reset the whole phone again however, your data will not be affected.
Carefully follow the steps written down below.
Step 1: Launch Settings from the home screen of your iPhone.
Step 2: Scroll down and click on the General setting.
Step 3: Go straight down to the Reset option present last in the menu. Select it.
Step 4: Here, click on the Reset All settings tab.
Step 5: Enter your passcode and let the system do its job. Wait for some time.
This method will definitely fix all your calling related issues without failing. Till then, happy calling guys.
I hope I could address all your queries and now you can easily resolve Why is my iPhone not receiving calls issue. If you have any further doubts, you can visit or contact your service provider or you may leave a comment below. Also, please leave a like on the content if it was helpful. And do tell me about your experience in fixing this issue, in the comment box.