About it
So, you have broken your iPhone's screen, right? You need to first make sure if you have broken your iPhone screen completely or just cracked it and made it unresponsive on some part of the screen. We understand it totally that how much your data is important to you, moreover, we know that you will prefer to lose your data than letting it get into some other hands.
iPhone with a broken screen is nothing new, FYI, more than a quarter of the iPhones present in the world at least once get their screen broken. And to the addition of it, 15% of the users still prefer to use their expensive device with a broken screen only. Probably they take this inconvenience all because they cannot afford to lose their data or do not believe in the repair shop/ repairing guy at all.
Also Read: How to Fix iPhone Cracks with Toothpaste.
Again, the way you have damaged the screen matters. Partially unresponsive screens have different ways to get unlocked and unlocking a completely broken screen iPhone is a whole different task. Moreover, in the completely broken iPhone, it is also important to learn if whether the screen is the only one not working or you have broken the touch as well. If the touch is still responsive, you can unlock your Apple phone much easier.
Let's learn about the ways which must be exercised to unlock iPhone with broken screen. Just trust the iOS and us, you will be out of this mess pretty soon. Keep Calm & Trust PhoneGnome.
Methods to Unlock iPhone with Broken Screen
1. Partial Screen Working iPhone:
Solve it with Siri. Yes, you may have not considered Siri a serious candidate to solve your bigger issues because whenever you ask Siri to perform a task, it replies like "that's beyond my capacities" and this has been her reply quite frequently even after few updates. But this time, Siri comes in handy to rescue you out. Follow the steps written below and learn how to unlock your iPhone with a broken screen-
Start with Siri, call your personal assistant by just saying "Hey Siri".
Siri will appear for you now. Now double click the power / lock-unlock button to navigate to the passcode screen, if these triggers Apple Pay for you, keep pressing the button until Siri comes up and say, "Lift for Home".
Now use the responsive part of the screen to navigate through the voiceover cursor. You will hear the number every time you click on any number, and double-tap will click the number. You can easily type in your passcode even if the screen is not visible to you.
After complete and correct passcode, you will unlock the iPhone, now you may need Siri for one last time so that you can give access to the computer you are going to use to wipe off your data or take a backup of your data. It is important to "Trust" the computer from the iPhone itself, to gain access. Yeah, Apple is too strict to get away with security protocols easily.
Also Read: Learn to Take Backup of Broken Screen iPhone.
2. Unlock your Broken Screen iPhone with iTunes:
So, this is the right time to break the news on you, this method will erase all the data from your iPhone and factory reset it completely. Yes, you will get rid of the irritating passcode for sure, but your data will be no more available to you as well. But it's still better to have your data erased than letting it go in unknown hands. Follow the stepwise method and learn it quickly-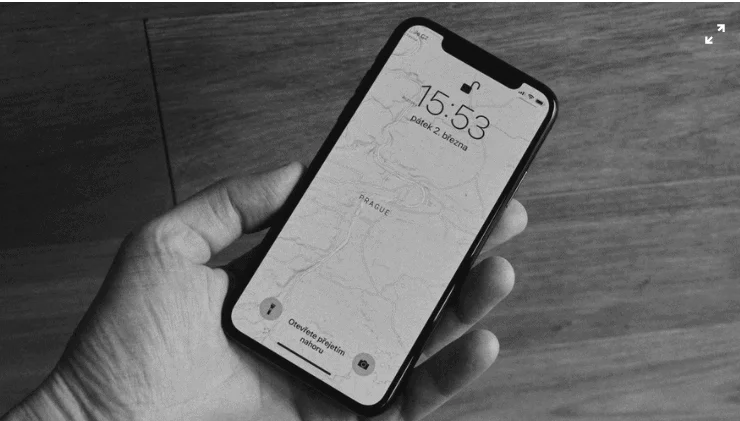 Connect the broken screen iPhone with a computer with a lightning cable.
Launch iTunes in your computer, iTunes will detect the presence of your iPhone. You will need the latest version of iTunes before performing any reset, install if not done yet.
Click on the "Summary" option in the navigation top panel on the screen of your computer.
Press the "Restore" button in iTunes, in order to restore your iPhone back to factory setting
This will reset your phone to factory settings, wipe all the data and no passcode will be there. Your iPhone will act as new and ask you to enter Apple credentials, use your previous credentials after your broken screen is fixed, to restore the backup files of the data.
Note: You will need a computer that has already been connected with the iPhone or the iPhone consider this computer in the "Trust devices" list.
Also Read: How to Mirror iPhone to PC.
3. Erase & Unlock Broken Screen iPhone with iCloud:
If you live in New York City, you must be knowing this that more than a thousand of people throw or drop accidentally their iPhone on the Brooklyn Bridge. It is almost impossible to retrieve the iPhone right away. So, if you have done this, better erase your data and forget your iPhone. And if somebody receives your iPhone, at least they can enjoy your thrown expensive device. Follow the instructions to unlock your broken screen iPhone remotely from iCloud-
Visit the official iCloud website and login with the same Apple credentials as the iPhone was running on.
Click on the "All devices" option to find your iPhone from the list.
Select your desired device and press the "Erase iPhone" tab.
All the data with a lock screen passcode will disappear from the iPhone, no matter where your iPhone is.
Note: This method will work only if your "Find my iPhone" feature is turned ON. It is highly recommended by Apple to keep this feature ON for data and security purposes.
With these methods, you can unlock your broken screen iPhone, and the third method is even applicable if your iPhone is not physically present with you. You can also use some paid solutions for this purpose, but we would suggest you use only the Apple verified methods written above only. If you still have any questions regarding this topic or think that we have missed on something, please let us know in the comment section down below. Thanks.