There have been some developments in the field of device security and these have revolutionized the world into a digital era where people can trust the information on their device to be safe from physical use. Some of these advancements are fingerprint unlocking, retinal scan, etc. but now, finally there's a feature that helps you unlock your device using face data.
Apple being one of the world leaders in the field of technology, also introduced this feature in the year 2017, which is only available in iPhone X and higher right now. But certainly, as it's a new feature, it has some flaws which were bound to catch up. These flaws obviously include exiting the setup for Face unlock and prompting that it's not currently available and that the user needs to complete the setup later
How to fix "iPhone X face ID is not working" issue
Now, this isn't a fairly problematic issue so it definitely has a few simple solutions. These are:
Update your iOS
Check the settings of Face ID
Reset Face ID
Rebooting your device
Ensure that you are facing true depth directly
Ensure that nothing is covering the camera
Ensure that nothing is covering your face
Resetting all settings
Update your iOS
Ensure that your device is working on the most recent version of iOS. And to avoid the loss of any personal data, it is quite important to perform a data backup to be on the safe side. After backing up your personal data, visit settings and go to general, then choose software update to update your iOS to the latest version, which might fix all the unexpected issues and will help you access Face ID again.
Check the settings of Face ID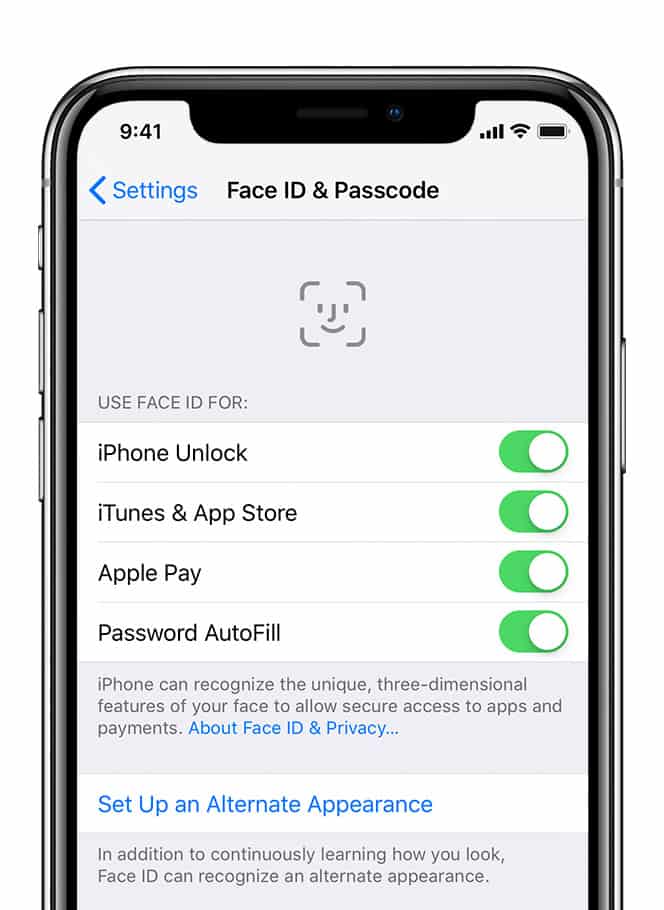 Sometimes, Face ID might not work if you haven't turned it on. So if you are confused whether you enabled it or not, please check the settings completely for Face ID as well as the pass code.
Reset Face ID
If unlocking your Apple device isn't possible using your Face ID, try resetting it. By doing this, you will be deleting the earlier face data and adding a new one which will totally surpass the issue if you have already set up face ID.
You can do this by visiting the settings, go to Face ID and pass code and then choose to reset Face ID.
Reboot your device
You may also reboot/restart your device if the Face ID for your device is still not working. This can be done by shutting down your device, and then restarting it using the power button. And if this still doesn't work then force reboot your device.
Ensure that you are facing true depth directly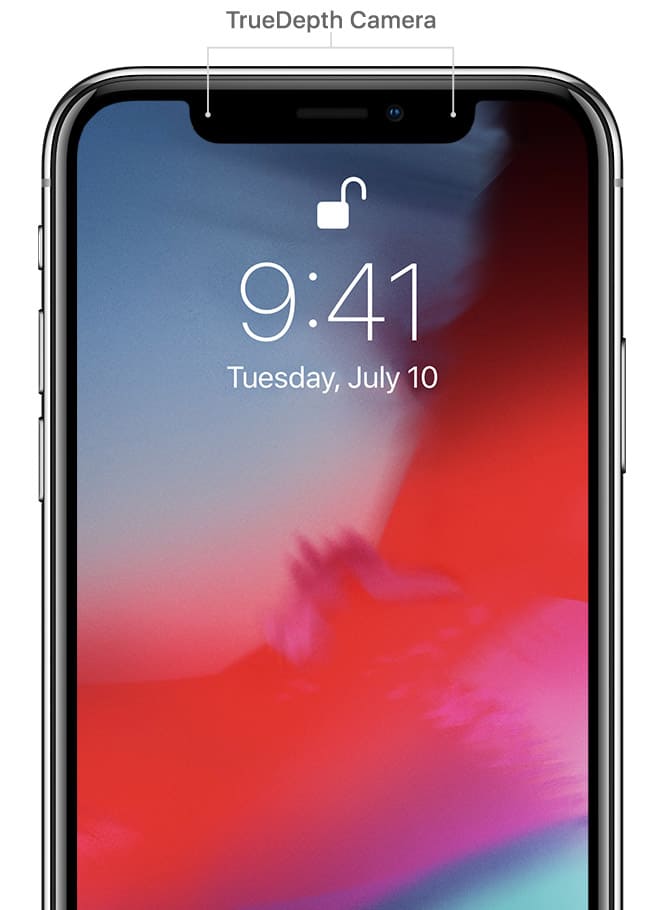 Facing true depth directly is of utmost importance and the user must also be on the look for the device being oriented as a portrait and the device should be within one arm length from the face. Also, ensure that the device isn't directly behind you as its rays won't allow the right identification of your face.
Ensure that nothing is covering the camera
Ensure that the device camera isn't covered with a screen protector or a case. And also check the camera for dirt setting on it.
Ensure that nothing is covering your face
Ensure that the features of your face like your nose, eyes, and mouth are completely detectable to True Depth camera.
Face ID may still be able to recognize you even when you wear most sunglasses but if you wear sunglasses that are designed to block a certain type of light rays, then they might as well be blocking the True Depth camera's infrared light. This might not let the camera recognize you.
Resetting all settings
You can even try resetting the settings on your device, if Face ID fails in identifying you, when you try to unlock your device. This doesn't cause you any loss of data, all it does is reset its settings to the default settings. Sometimes, this even solves problems such as WiFi disconnection and many more.
For reset the device's settings, visit settings, go to general, select reset, and then choose reset all settings.

You might need to enter your pass code in these situations
When the device has just booted up or restarted.
When you haven't unlocked your device for nearly 48 hours.
When you haven't used the pass code to unlock the device for the past six to seven days and neither has it been unlocked using the Face ID for the past 4 hours.
When the device has been locked remotely.
When you've already tried and failed to unlock your device using Face ID five times.
I hope I could address all your queries about iPhone x face ID is not working. You can finally use your Face ID to unlock iPhone X without any issue. If you have any further doubts, you can visit support.apple.com or you may leave a comment below. Also, please leave a like on the content if it was helpful.