Error code 1671
As per today, all the third-party security software is ready and often took a chance to prevent iTunes from connecting to the respective server or iDevice. But at times, one might notice some of the other numeric error messages like iPhone error 1671 encounters especially when you sync, update, backup or else restore the respective iDevice. Most of the time, users notice this kind of error code 1671 at the moment of restoring iDevice through iTunes. This is because of all they were associated with the host's file on the PC or Mac respectively.
All these host files are used by the various operating systems including OS, iOS, and windows in order to map all the hostnames to the respective IP addresses. The Itunes error 1671 exactly encounters during iTunes not able to go along with Apple servers. While on another side, the error might cause due to the reason of having outdated version of iTunes, due to invalid anti-virus, anti-virus infected by some viruses, or else having a lot of USB controllers to the system.

How to Fix iphone error 1671 Using Simple Methods
Well, there are different ways to fix iphone error 1671 in a very less time period. Here I am going to present all those methods in a step by step to make you understand very clearly. So that you can handle yourself when you get such type of errors in future.
Fix iphone update error 1671 especially when updating the software.
How to fix with the help of using high-speed USB port.
iphone error 1671 fix with editing hosts file on PC
How to fix error code 1671 with PhoneRescue
Fix iPhone Update Error 1671 Especially When Updating the Software
Here we go with first and most interesting, easiest method that helps to fix error code 1671 right now. Follow all the steps given below and fix it now itself.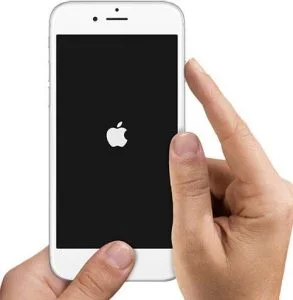 In the first step, disable all your antivirus program on the Mac or PC with no second thought.
Reboot your iOS successfully.
Hold on sleep/wake button for a while and release when you see the Apple logo appearing on the screen.
Connect the device to the system, launch the itunes and try to update again and again.
That's all!!!!!!
Alternative Method
This is also s simple as you can fix right now itself. Follow the below instructions one by one with no doubt.
Firstly, disable the antivirus as we discussed above either in Mac or PC.
Allow the respective update to download to iTunes.
Restore the device in recovery mode by connecting your iPhone to DFU mode. First, connect your mobile to the system-> Force restart by holding sleep/wake button at once for a while-> so that you can see the recovery mode screen appearing on the device.
Once you notice such option-> restore to select and update.
How to Fix With the Help of Using High-Speed USB port
This is another way that helps you to fix iPhone error 1671 in a very less time. Well, how? Am I right? Just simple as you can. Connect the iPhone/iPad/iPod directly with the high-speed USB port.
iPhone Error 1671 Fix With Editing Hosts File on PC
While here we go in a different way to fix error code 1671 by editing through the respective host's file. Well, this is one of the best solutions that help you very well. Simply follow all the steps carefully one by one to fix in a very short period of time. So Are you ready to fix? Here we go.

In the first step, disable the anti-virus program on the PC well.
Have a look at the respective host's file on your PC.
If in case you use windows, simply go to My Computer-> C:/ Drive-> Go to Window-> System 32-> drivers and so on. Once you get, simply drag to the desktop.
While when you are Mac user, follow the path as by using finder-> Select Go-> Go to Folder-> and in the box type/ private/ etc/hosts and then click on go. Doing so, all the finder locates and select the respective host's file. And finally drag this back to your desktop.
As a result, launch the iTunes on the system and try to restore iDevice successfully. Once the whole process is done, put the host's file back into the respective folder with no second thought.
In this way, you can fix iphone error 1671 type of errors very fast and in a more accurate way.
How to Fix Error Code 1671 with PhoneRescue
Fixing itunes error code 1671 using phone rescue is a different way that helps you very well. It might look like a bit complicated but most perfect and easier method. The PhoneRescue actually helps to recover any type of iOS data from the iTunes backup successfully. While on doing iTunes backup restoring, will erase all the data completely on your device.  But wait!!! Wait a minute!!! PhoneRescue will not. So are you ready to use Phonerescue right now to fix iPhone error 1671? Here you go with all the steps one by one.
Firstly, download the PhoneRescue on the respective PC/ Mac-> install and open it by connecting with your device successfully.
Now simply choose to recover from iTunes backup-> click the arrow.
Select the backup that contains a message you like to get back-> and then right click to scan the whole backup.
Choose messages-> preview and then select the messages which actually you need to retrieve->  and then click to download them to the system or iDevice to recover from the iPhone respectively.
That's all!!!!!!
More Similar articles on iPhone:
Final Words
I hope you are clear on all the different ways discussed here. For any doubts or more guidelines, simply drop a comment on the below comment section. So that we reach you in very short and clear all your doubts in a less time. Like the article? Share with friends and also on social networking sites to make unknown persons know about the error 1671 iTunes solving in short period. Thank you. Stay in touch with PhoneGnome for more updates and interesting fixes.