iPhone 7 Keeps on freezing
While coming to all types of troubleshooting issues, today I am going to explain how to fix iPhone 7 freezing using simple methods. Before going to learn such methods, let me tell you as this respective model has been released in the year 2016. It is purely waterproof and dustproof too. Moreover supports 12MP rear cameras to gain a lot of photography experience. So now let us go and learn all such issues by applying some standard methods one by one in a clear and better understandable format.
As per the recent scenario, most of the users had experienced their best but hope you know even the product might be the best adorable one too will somehow get issues one or another day. One of them raised by various users is why does my phone keep freezing every time. At times, this might cause for some unknown users leaving them in the most annoying situation. As a result, for both unknown and known users, we have come with few interesting and perfect methods that help to get rid of this my phone is a frozen and won't turn off the issue well.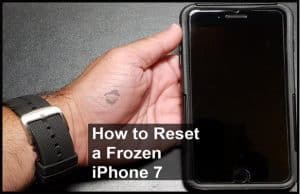 iPhone 7 Freezing !!! How to Fix Right Now with Simple Methods
According to the reviews and feedback are given by multiple users, they claimed iphone 7 freezes continuously. What can I do to fix it? Are you in that situation? Well, no problem, you can go here and learn all those simple methods that help you to fix iPhone 7 freezing and lagging in a very short period of time. So let's start fixing the issue and get success to enjoy all our experience with the respective iPhone.
Restart the iPhone.
Update the software
Close all Running Applications.
Simply come out from all the apps that cause harm to your iPhone.
Download the respective system monitor.
Perform Factory Reset
In this way, you can simply get rid of the iPhone 7 Keeps on freezing issue in a very short period of time. Here we go.
Restart the iPhone
Usually, people get worry one they face any issue on their iPhone. This is because iPhone costs enough. Am I right? Not only the iPhone, coming to its spare parts either the hardware or software costs enough where a common man cannot pay. This might be the reason why people lose themselves when they see even the tiny issue. But let me tell you, there are methods that you can solve on your own and save your time as well the wallet successfully.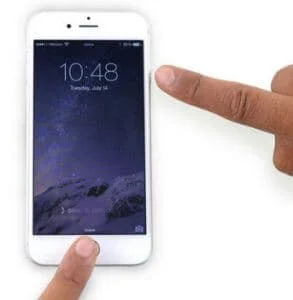 The first and foremost, I think about restarting the phone. Because the simple restart can fix many fixes like iphone 7 freezing/ got struck and so on. If you are not the one restarted the mobile once you notice such issues, simply go restart right now with no second thought. Due to the phone lagging restart for several days, all the apps start freezing or crashing that cause this particular my iphone is frozen and wont turn off issue.  So as a result, simply go for the restart and do right now to get fixed very well.
The process might be different compared to other phones. All the thing you have to do is press and hold down the sleep/ wake and volume down button altogether around seconds till you see the Apple logo on the screen. Thats all!!!! Doing so it resolves your issue completely. If not try for another method as discussed below.
Update the Software
This is another way of getting rid of iphone 7 freezing issue very fastly. Just ensure that the mobile is already updated with latest software or no. If not, update right now as this fixes all the bugs arisen and improves the performance too very well. Simply go and check for the software update at Settings-> General-> software update which takes a while and fixes all the bugs in a perfect way.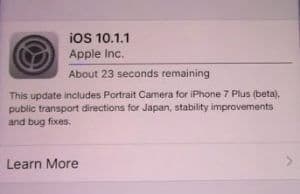 Close all Running Applications
Well, this at times usually happens due to all the third-party apps. The app becomes unresponsive for some or other reason that gives rise to iphone keeps freezing and crashing at regular intervals. All the things you have to do is close the app if in case of getting the issue. But if in case you notice while running multiple apps, simply go close to the app that you are not using for a longer time.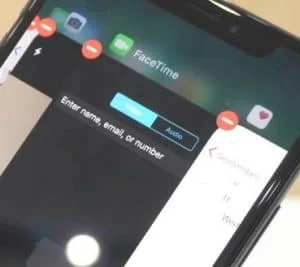 Press the home button twice and it opens all the running apps. Long press on any app till you see the "-" symbol circled with red color on the icon. What all you like to close the apps, tap on "-" symbol and close right now. Click on the home button again to close the whole row.
Simply Come Out from All the Apps that Cause Harm to your iPhone
Does any app you see like this? Apple takes the whole responsibility of its own app but it cannot handle all the third-party apps. Just make a note as if you installed any of the third-party apps that not having many reviews, delete it from the device and restore it very well.
Download the Respective System Monitor
The system monitor offers all the information related to mobile's performance like all the cache details, memory usage, system logs and so on. Keeping an eye on that information will let you identify the whole problematic apps causing this particular iPhone 7 freezing issue.
Perform Factory Reset
While all the above methods get fail, and unable to get rid of the iphone 7 freezes issue? Simply go for the factory reset. all the process resolves your issue very well but remembers doing so will completely erase your data from the respective device. So are you ready to learn the whole process? Here we go.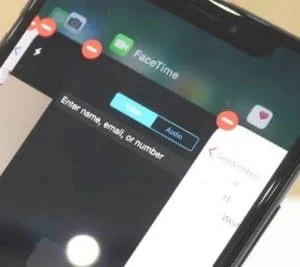 Go to Settings-> General-> Reset and then click on erase all content and settings. All this might take several minutes to reset depending on the basis of data stored in your mobile. Once the process is done, you can notice a welcome screen that asks to swipe to continue. That'll!!!! Doing so, you can no longer need to go and visit the nearby Apple support and pay. Just resolve yourself and save all your time with no second thought.
If in case, you still face from iPhone 7 freezing issue, simply drop down in the below rectangular box. So that we help you to the extent. Still, if it gets fails, simply contact nearby Apple support but let me tell you, the issue can be solved with no longer Apple Support Visit.
More Similar Articles
Closure
Hope you are clear of all the methods showcased here. For suppose, if you have any doubts, simply drop down in the below rectangular box as I discussed above. Also, if you like the article, can share with friends and also on the social networking sites without any fail. Thank you. Be in touch with PhoneGnome for more interesting tutorials and several perfect fixes.