About it
Another issue with the Xbox One? You might have been thinking that we are the expert of this Microsoft's gaming console or something, we won't say we aren't but you may find some serious people out there who exclusively work on the issue of Xbox only, you want to know why? Because Xbox One in itself is a trouble seeker.
Members from our team have had enough of Xbox One in their life and now either they have played OFF their innings from gaming consoles or shifted to Sony or Nintendo, for obvious reasons. No we are not endorsing any brand over here, we are just letting you know the brutal truth which nobody will tell you so straight on the whole internet.
Also Read: Xbox One Won't Turn ON Issue: Easy Fix.
But let's start the main issue, as you already own an Xbox and can't do anything about that, the least we can do is resolve this issue for you. So, to counter and win the issue where the Xbox one won't turn on but beeps, you need to first understand why is this happening, and once you come to know about the reason, you can counter it in no time.
Without wasting anymore minute, let's start our reason finding journey and we will give you the perfect counter approach in the same paragraph. Yes, we are sent by the god!
Stuck in a loop
Power Cycle required
Overheating
Power Cable & Power Brick Issue
# Stuck in a Loop:
The Xbox One won't turn ON but beeps issue may arise because of a simple loop, where the console software may get stuck. This happens generally when you play multiple games and change them frequently within a short period of time. Or might show up because you left the console ON for an hour or more.
The solution might surprise you a little but experts said they have solved this issue via just pressing the EJECT button repeatedly. No matter if there is no disk inside, you are playing the game online or it's saved in your HDD. Try it, if this simple solution works for you, if not then keep reading until you start enjoying again your intense gaming session.
# Power Cycle Required: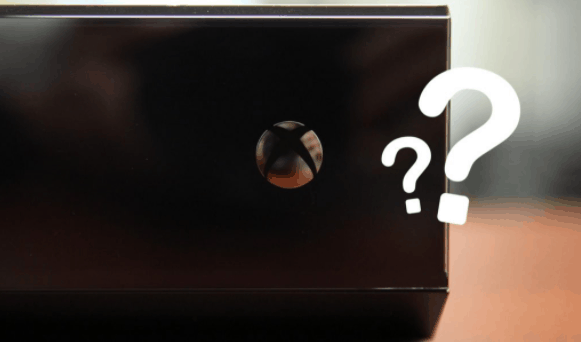 Okay, we won't lie to you, this point is only the successor of the previous one i.e. stuck in a loop. And if the EJECT button failed to serve you the purpose, you got to power cycle your Xbox One to get it back to life. How do I power cycle my Xbox One? If that's your question, find your answer in the next lines.
Follow these simple steps to Power Cycle your Xbox One-
Plug the cord and turn the electricity supply ON.
Hold the power button on your console for 10 seconds, this will trigger the reset process.
Your console will go OFF, and the power brick will blink from orange to white.
When the brick turns solid Orange, that signifies your power cycle is completed.
 # Overheating:
We have covered this issue in detail in another post, you can read it by clicking on the link below.
Xbox One Overheated.
# Power Cable & Power Brick Issue:
This beep issue may exist because either your power cable or your power brick is broke, on in worst case both. In such situation, we suggest you to either find a substitute brick & cable set to check or take your power set to someone who already have Xbox One, if their console too start behaving like yours, you got to change the set and resume playing games.
Note: If none of the above told tricks work for you, then you are left with no option but to contact Microsoft Xbox One authorized website to resolve this issue.
Team PhoneGnome have tried our level best to convey the sharpest of our knowledge about "Xbox One Won't Turn ON but Beeps" issue. If you think we have missed out something or got any question, please let us in the comment section down below. Thanks.