Dropped your iPhone in the water? Maybe in the bathtub, Lake, Sea, or maybe in your toilet seat? Don't panic! iPhone's seem to drop and get damaged all the time. And cracked Screen is the most common amongst these but the second most common is iPhone water damage!
But worry not! If you take some smart steps, your phone might survive this dive and get dunked some other time, as iPhones are not totally waterproof, they're Water Resistant and the Next Generation iPhone's might be totally Waterproof, so you can take them for a dive without any worries.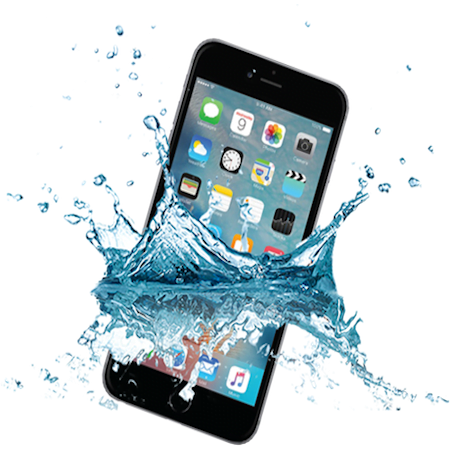 Water Proof Vs Water Resistant
People have a lot of confusion between water Proof & Water Resistant. Well, both of these are very different from each other. There's nothing that can be truly considered as Waterproof as no manufacturer can absolutely guarantee that. And anything which can withstand a little bit of moisture is called Water-Resistant. 
The Water-Resistant Products are given IP Ratings ( Ingress Protection Ratings) which guides consumers to determine the level of water resistance. This IP rating has 2 digits. Digit one from 1 to 7 and Digit two from 1 to 9. The first digit refers to intrusion protection which means protection from dust and the second one refers to moisture protection
So now you know the Difference between Water-Resistant and Waterproof now, so let's take a look at the fix!
Wipe the Exterior
First, get your iPhone out of that H2O right away if you haven't already and wipe the exterior carefully with a tissue or cloth. And don't even try to turn on your device because it might be wet from inside which can cause internal shoe-circuits which may cause permanent or long-term damage to your device.
If you have some case on your device, remove it and clean the device from the back. After all external wiping, Open the Sim Tray and remove the SIM card. And if you are geek enough to remove the iPhone's Battery all by yourself, then remove the battery too but it will void your iPhone;s warranty.
Also, clear all the ports and Grills on your device by giving it a gentle shake because it's not water which damages the device, its Short-Circuits which causes damage.
Switch the Device Off
 After wiping your device externally, you might be curious to check whether it's still working or no but don't! Because it may cause damage to the circuits permanently damaging some parts or sensors and you definitely don't want that to happen right? If the device is switched off, leave it and dry out the liquid first.
In case if you spill some drink on your mobile while it's turned off or in sleep mode, then all you have is 2 options, either to leave it off or if it's in sleep mode, pray that no notifications show up. And if you receive any notification, it'll turn on the screen, which may get damaged due to the moisture present inside the device which can lead to a short circuit that can permanently damage your screen.
Dry it out with Silica Gel
Remember those White Un-edible small packets which come inside of any electronic device especially when it's shipped from a humid climate. Well, Those Silica Gel Packets are usually used by manufacturers to keep their product moisture free and fresh for their buyers.
These small packets reduce the moisture content in the environment and a handful of these will be used to dry out your iPhone. You can get these from any Art & Craft shop nearby. You just need to cover your iPhone with these packets and leave it for 48 hours for it to work efficiently and dry out all the liquid inside.
Don't try to dry out your Phone with a hairdryer because it may heat up the components of the device to an unbearable temperature which can cause permanent damage to the component. You can use a hairdryer only if it has a cool breeze mode.
No Silica? Try Rice!
If Silica Gel packets are not available near you, we got an alternative for you which can be found easily in every household. Uncooked Rice! You heard it right! All you need to do is take a bowl full of Uncooked Rice, Keep your Damp iPhone on it and cover it with more rice. Be Careful! Those small rice grains might end up being stuck inside your speaker grills or other ports or the Rice Flour Dust might get into it. So better option is Silica Gel Packets but in case if it's not available, you can go for uncooked rice, it works fairly well.
That stuff in the bowl will suck all the moisture from your device if you keep it buried inside Uncooked rice for 48 hours.
Unscrew the Device Yourself
 If you're really confident about dismantling your iPhone to dry it out yourself, then this one's for you. You need to Unscrew the Screws on the bottom side of the device right next to the speaker grills. You might need some special kind of screw-driver to unscrew these which can easily be found online sold by Some unofficial 3rd party manufacturers who make these Apple Repair Kits. 
After you Unscrew it, clean up the back cover of the iPhone from inside with a soft cloth. Then try to remove the battery first to avoid any shortcircuits. Now take clean soft cotton or micro-fiber cloth and clean the inside of the iPhone very carefully because a little mistake can damage some delicate part permanently.
Now plug that battery back on and Fix then back cover the main body with the screw. This is the only way to clean the moisture from inside as the warranty of the device is already voided due to water damage.
How to Check if Liquid Damage of iPhone is Still There?
All the iPhone's manufactured or launched after 2006 comes with a Liquid Contact Indicator (LCI) which instantly turns red when it comes in contact with liquid and stays red unless it's dried out. Once the liquid is dried out, the LCI Strip changes its color back to normal which is Silver or white.
Here's a list showing you how to check LCI Strip in iPhones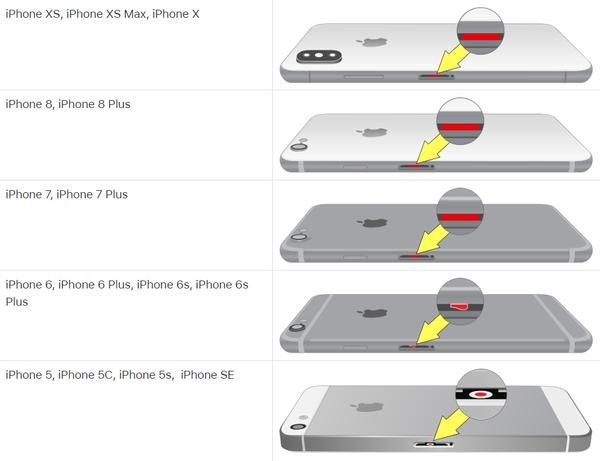 When Should You Turn Your Device On?
Never turn on your device right after the Liquid Damage Incident as it may cause short circuits. After you've followed all the above steps carefully, check whether the LCI Strip is still red. If The LCI is still red, do not turn your device on. Instead, take it to your nearest Apple Store. And if the LCI is in its normal color, i.e Silver or white, then you can try turning the device on as all the liquid content is not there anymore.
Precautions To Take So This Doesn't Repeat!
Accident's Happen when they're least expected, So its better safe than sorry.
Follow these simple precautions to keep your device safe from water damage :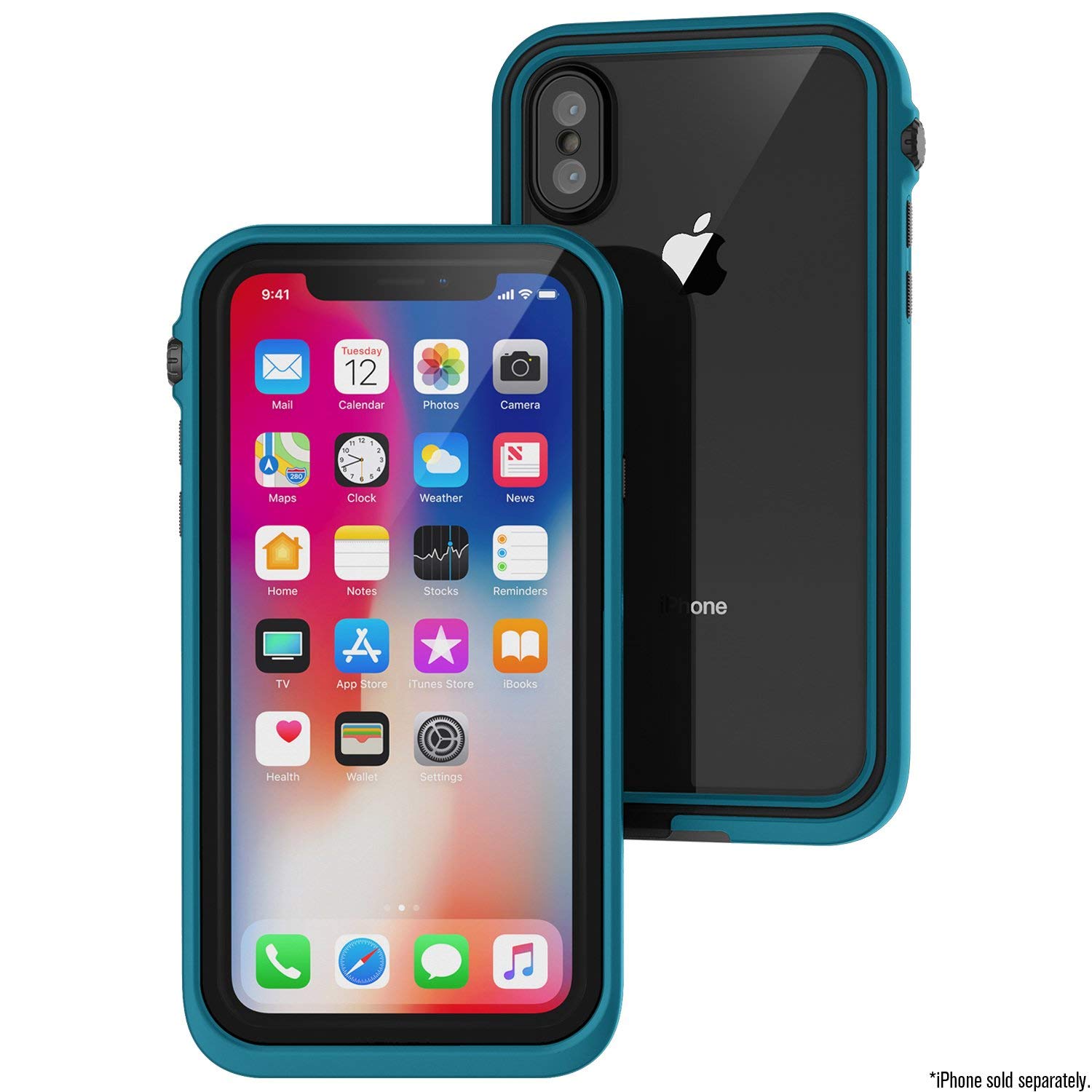 Never take your Electronic Device near Swimming Pools, Beaches, Toilets, or anywhere where they might come in contact with liquid.

If you want to still take it near water bodies, then get a good Waterproof case for your device and apply. Now you can use your iPhone near water without any worries.

Keep an Emergency Damp Device kit with you always which should contain cotton, tissue papers, silica gel, uncooked rice, etc which will help you in drying out water instantly.
I hope this article would've helped you in saving your iPhone from water damage. If you have any queries you can ask me in the comment's down below for a faster reply. Or you can always visit support.apple.com