When you notice your iphone unresponsive, time to fix. How to reboot iphone 8? As simple as that. Perform below methods that help you to fix hard reboot iphone 8 well. In general, performing force restart will act as a savior when the things go worst. In case, any app goes freeze, all buttons become unresponsive leaving you hopeless, simply try out this method with no other thought. Give multiple trials in a different way to fix the issue in less time.
Due to the innovations and advanced features, Apple hs took an attempt to upgrade the process of reboot. Meant to say as the user can identify the process to reboot is slightly different. Follow and perform the steps accordingly to save all our time and cost. If still, you struggle enough of getting rid of reboot iphone 8 not working, contact nearby apple support to fix in a perfect way.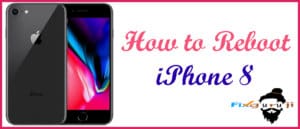 How to Reboot iPhone 8 Using Different Ways
When you notice your iphone unresponsive, remember it's time to reboot your mobile. Here we deal with all the steps one by one that helps to get rid of the issue very well.
how to reboot iphone 8
how to reboot iphone 8 without touch screen
Steps to reboot iphone 8 from pc
how to reboot iphone 8 when screen is black
What if force restart doesn't work?
How to Reboot iPhone 8 Without Using Touch Screen
The process of doing so is considered as a hard reboot. There is a slight difference between iPhone 6/6s/7/7s to 8. By looking forward into below steps, you get some idea performing a reboot. As a result, follow the below steps carefully. Doing so is very much simple where any user can have a look and reboot iphone 8 not working in very less time. Let's start analyzing the issue raised and implement the below instructions accordingly.

Firstly, press and release the volume up button within a fraction of seconds.
And now, in the same way, press and release the volume down button very quickly.
The third step, you have to press and hold the side button till you see the apple logo appearing on the screen.
Once you notice the apple logo, you are successful in rebooting iPhone8. All this take only a few minutes. If you like to perform reboot using the touchscreen, look forward with no other thought.
How to Reboot iPhone 8 In Simple Steps
In order to perform the rebooting technique with no buttons, is possible with assistive touch. Go through all the instructions and perform accordingly. So that you won't face any kind of trouble in the middle of the process.
First and foremost, open the settings app-> go to the option "general" available in the form of a list.

There you have to click on accessibility.

And then click on assistive touch to switch on.


Now perform a click on device-> more.
Finally, click on restart option so that your reboot process completes successfully.
That's all!!!!
Steps to Reboot iPhone 8 From PC
Here and now, let's learn entire steps one by one and implement accordingly.
Firstly, connect the iphone 8 to your PC or Mac with the help of USB cable.
Thereafter, press and release the volume up button, volume down button, and also hold the side button till the entire device reboots successfully.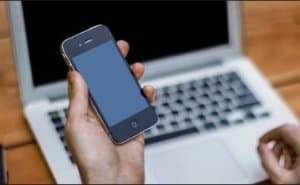 All the thing you have to continue holding side button. It means even though the apple logo has appeared on the screen, do not release.
This must be continued till your iphone is successfully connected with iTunes.
Last but not least, launch iTunes and get an alert saying "There is an issue with your iphone, requires to be updated or restored"".
If in that case, update or restore iphone software successfully.
How to Reboot iPhone 8 When Screen is Black
The very first, connect the iphone with Mac or PC through the USB cable.
And then press and release the volume up button, volume down button and also side button when you continue to hold the side button for fraction of seconds till the screen goes black. Release it.
You can notice the screen looking black which remain the same.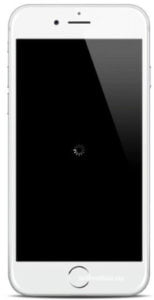 As a result, launch the iTunes and if you see a message say "iTunes has detected an iPhone in recovery mode". Restore the iphone without any other thought.
What If Force Restart Doesn't Work?
This might be the last but not least. If you fail to attempt the above methods, simply contact nearby apple support with no second thought. Explain the issue and get rid in seconds. That's all!!!!!!!!!
Other Similar Articles:
Closure
I hope you are cleared enough of all the methods showcased above. For more doubts, drop a comment in the below section. Also, like the article, share with friends and also on social networking sites. If you are failed to reboot, immediately can contact us so that we help you in short. Thank you. Stay connected with PhoneGnome for more interesting tutorials.