How to activate iPhone 6 without sim
Today we are going to learn the different ways of activating iphone 6 with no sim. Isn't it interesting? Yes of course!!! Because all these methods are bit simple and quick process that helps to activate iphone 6 without sim very well. Doing so is one of the most significant processes before you initiate to use iPhone. However, all the time performing such methods to activate iphone 6 without sim and to make iPhone work very much smoothly. And at times, you might get an error message popping up as activation is not possible or activation failed.
Once if you notice such kind of errors, you need to make sure your device is updated with latest OS including the 100% working sim card. For suppose, when you see that concerned handset gets locked with any of the particular networks, then all that means you are using the same network. While getting back to here, never forget to make a note as activation through your mobile operator is the most significant part. Doing so, you can simply use your iPhone like a normal phone instead of using it as iPad at wireless network.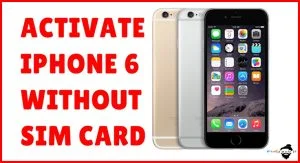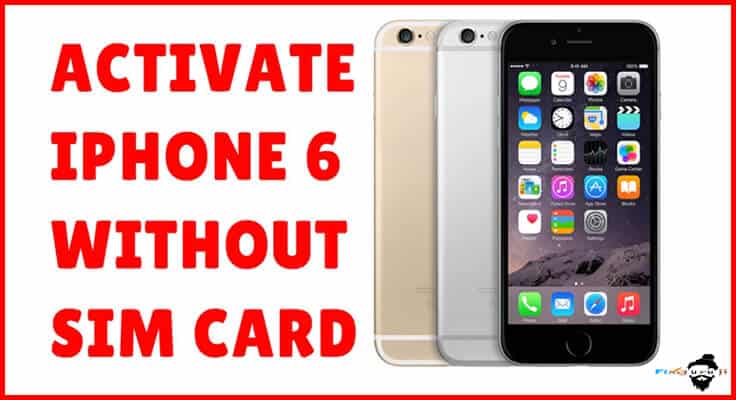 How to Activate iPhone 6 Without Sim
So are you ready to activate iphone 6 without sim right now? Well if yes here I am going to explain the different possible ways that help to activate your iPhone easily with no hurdles. For suppose, if you failed to activate iphone 6 without sim, then simply walk in to the nearby Apple support and sort all your issue in a perfect way.
How to activate iphone 6 without sim using iTunes.
Activate iPhone6 using R-sim/x-sim.
Unlock the iPhone to By-Pass the activation process.
How to Activate iPhone6 Without sim using iTunes
Well, before going to this, crosscheck whether the phone is locked to a network or not. If yes, you can try this out with no second thought. The only require things are unlocked iPhone and also PC that runs iTunes without any fail.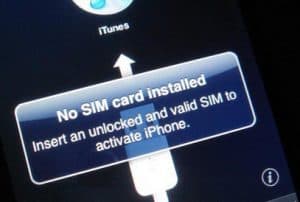 First and foremost, you are requested to check whether the iTunes available in your system is up-to-date.
If not update first. Once the whole process gets completed, connect your iPhone to PC.
So that there you get a small message popping as there is no sim card inserted in iPhone you are attempting to activate.
This, in turn, notifies all your phone is connected to a particular carrier.
Most of the cases you won't face such situations. It means the phone is not locked with any carrier.
And now, you notice a message popping onscreen at iTunes determining to fill all the required details. Hence, you can activate your phone.
As a result, once the iPhone gets activated successfully, can use the iphone on WiFi which is very much similar to your ipad/ ipod respectively.
Activate your iPhone using R-sim/ x-sim
This is the second interesting method where you use either R-Sim/x-sim. When you were not having an original sim, simply choose R-Sim/ x-sim. Follow all the simple instructions provided step by step with no doubt.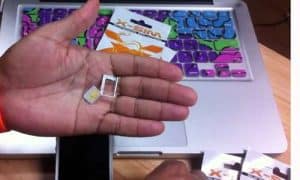 In the first step, you have to insert the respective R-Sim/ x-sim into respective card holder at your iPhone.
Now select the respective carrier and confirm to start all the process.
Next, press and hold the power button to restart your mobile successfully.
When you are rebooting the phone, it starts to search for the carrier and the whole activation process is done well. That's all!!!!!!
Unlock the iPhone 6 No Sim to By-Pass the activation process.
This is the final possible way to activate your iPhone in a very short period of time. The process usually gets complete through the site called official iPhone unlock. However, provides with the service iCloud Activation lock. This might take several minutes or attempts when you start the process respectively.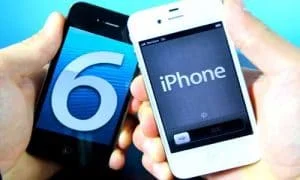 Firstly, you have to enter the official iPhone unlock site and choose iCloud unlock option available in the form of a list.
And now you are required to fill all the details relating to iPhone likewise model number, IMEI number and much more.
Doing so, your iPhone gets activated within 2-3 days. So wait for a while till the whole get complete and enjoy all the experience very well.
What if you get errors while the Activation Process is Going On
Even though you found this as an easy task, at times, you get a lot of error messages at the time of activation like no sim card installed iPhone6. But never worry about such things. This is because I am going to guide and discuss some tips that help to solve in a more successful way.
In the first step, restart your mobile. After the successful restart, you must and should do the whole activation process again without any fail.
The second thing you need to make sure as you connected with stable or strong WiFi network. As it does not cause any kind of disturbance/ hurdle/ error in the middle.
Don't forget to cross-check whether the iTunes available in your system is up-to-date. Ensure as you installed the latest version of your system and initiate the Activation process.
Also, sign in with your Apple ID in order to activate the device successfully.
These are the points to be concerned before you go with the activation process. Doing so, it never pops up any kind of error message and simply activate the respective iPhone successfully.
Final Words
Hope you are clear of all the methods to activate iphone 6 without sim provided in step by step. For instance, if you have any doubt, or like to get more details, simply drop down in the comment box. Also, like the article, share with friends and also on social networking sites with no doubt. Thank you. Be in touch with PhoneGnome for more interesting tutorials.