How to Fix if Your Startup Disk is Almost Full
Today We are going to learn how to clean startup disk on Macbook/ your startup disk is almost full message? Why we get the disk full all the time? All the files and programs when you use will be saved to the respective Startup disk. Am I right? Continuously storing all the files to one place at times lead to disk full issue. While if you have an iCloud account, the user will have an option to save all the files but basically any of the application, picture, song or video will be stored on your startup disk.
This is all doing through the normal usage. Make a note as the smaller the drive and if more files, get the message as Your startup disk is almost full message prompt on the page. Is this not a bad news!!!! The hard disk should never get 85% capacity as you experience all its slowness and errors which you get above the mark. If it is full, you will get the message of warning through Mac and this might be the serious indication which needs to free up space instantly. So now we go learn to clean up your startup disk is almost full in different ways.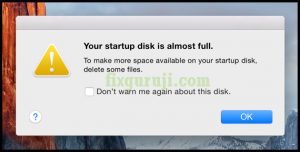 Your Startup Disk Is Almost Full-Fix it.
Let us go and learn by applying different methods for your startup disk is almost full and in different ways. All this give you an idea to fix in a more simple and easy way.
Clean up cache files on Mac.
Get rid of all the localization files.
Delete old iTunes Library backups
Remove old iOS backups
Remove iOS Software Updates
How to archive/compress a file
Clean up Cache Files on Mac
Well, how to see what's taking up space on mac? The Cache files are the one that helps the mac to run all the programs in a more smoother way. You can assume them like a blueprint for the house. All these caches can start to take a space. And in turn, help in providing freeing up space. Doing this, it completely refreshes. And to clear out all the cache,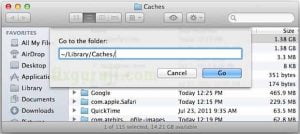 Open the Finder window and select Go available in the menu bar.
Now click on "Go to folder" with no second thought.
You are requested to type as ~/Library/Caches.
Delete all the files which have taken more space. And then click on Go to Folder.
Type again /Library/Caches respectively.
And again finally delete all the folders that take up a lot of space.
Deleting all the files that take more space will be very much safe for the Mac. Once you delete, all the applications you run on Mac will generate fresh always. Once you are done, restart the Mac so that can create all the cache files.
Get rid of localization files For Startup Disk Full Issue
These localization files are also known as language packs. When you have a lot of apps come with other languages which actually you won't need. So to delete, follow the below path.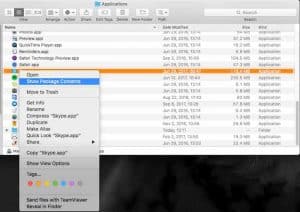 Open the Finder window.
Go to the applications.
Ctrl+Click on Application.
And now select show package contents.
After that go to Contents-> from there resources and then look for the files which are ending at .lproj.
Delete old iTunes Library backups
How to free up space on mac? In general, all the recent versions of iTunes create the backups of all your iTunes library. Then is when you really update the application. However, can trash all the old iTunes Library backup by the following path.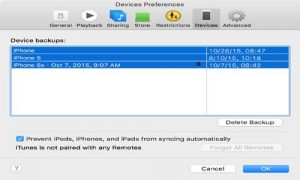 The very first Open the Finder window.
Therefore, by clicking Go to the menu bar available at the top left of the screen.
Choose Go to a folder and by entering into it, and type ~/Music/iTunes/Previous iTunes Libraries without any fail.
Remove old iOS Backups
All the backups will tend to take a lot of space. Any of you can find and remove them by applying all the below instructions.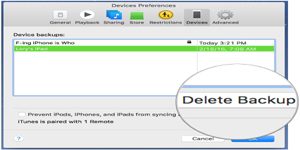 Firstly, launch the finder window.
Now click on Go in the menu bar.
As such selecting Go to the folder, simply type ~/Library/Application Support/MobileSync/Backup/.
As a result, this is all to get rid of all the old, outdated backups your Mac and has been stored for the extra space. So that all your startup disk is an almost full issue will be cleared in a short notice period.
Remove iOS software updates
Does Your mac system taking up too much space? Follow the below instructions to remove the iOS Software updates. Or these are even applicable to how to see what's taking up space on mac in a perfect way.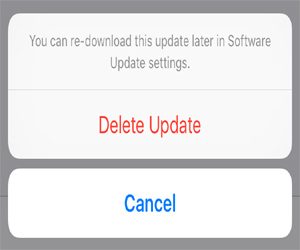 The first step, open the Finder.
Select Go to the menu bar.
Just click on Go to the folder.
And now enter for iPad as  ~/Library/iTunes/iPad Software Updates. If in the case to enter on iPhone, type ~/Library/iTunes/iPhone Software Updates without any fail.
Delete all the downloaded files for any of the devices that you have never used anymore. Or else delete the Software which is already updated.
How to Archive/Compress a file
In order to turn the large files into smaller one, you will usually compress it. So by doing all the files to archive,  you will be clearing all the space. This process is very much essential when you like to free up space on our hard drive. Also, simply do the following.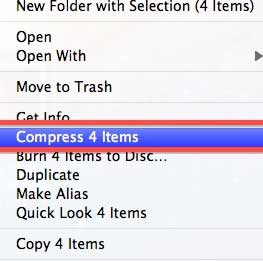 Ctrl+click  the file you need to compress which is usually recommended for all the movie files.
And now select compress.
Finally, I Hope all these methods help you to clear a confusion related to what's taking up space on my mac and free up all the space provided on Mac. So you can try it up and eliminate all the unnecessary things to get a free space on your respective hard drive.
Closure
As a result, I hope you are cleared of all the details provided for your startup disk is almost full message from here. Follow all the instructions carefully to free up space on a hard drive. For more doubts, dro a comment on the below section. Also, if you like the article, share with friends and also on social networking sites without any fail. Thank you. Therefore, Be in touch with PhoneGnome for more interesting tutorials.