About The iMessage…
You love iMessages, right! We all do. For numerous reasons Apple's homegrown messaging app "iMessage" has been most favorite for all, it's users around the world since the day it was first launched. Even those who use regular messaging services adore messages.
Apple iPhones offer you both normal texting service i.e. SMS & iMessages, however, this homegrown messaging system works only between iPhone to iPhone or say within the Apple devices. The beauty of this iMessages service is that you don't need to go to a separate service icon for it, it's found and proudly serves in the messaging box only.
If you send a normal text to anyone and if that party happens to have an iPhone with them, the normal sms automatically converts into an iMessage, saving a few bucks for you. And yes, we almost forgot to tell you that this intra-apple message service is free all around the world. You can send an iMessage from your iPhone to your friend's iPhone, who is in the United Kingdom, without spending a single penny. Awesome, isn't it?
Also Read: How to control PC from iPhone.
But now you want this whole service on your desktop or pc. Maybe your girlfriend is too intolerant to receive a reply a bit late, and you are always busy working or playing on your pc. Don't worry, we will help out of this mess before she actually bangs your head on the same keyboard you're having hands-on right now. Read the article and save yourself.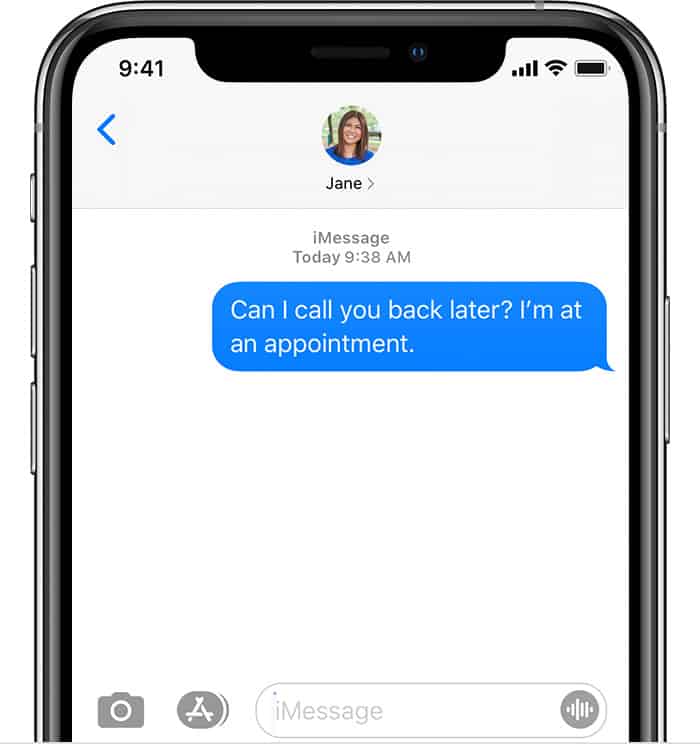 Why Would You Need iMessage On PC: Explained.
Maybe the intolerant girlfriend example was a little too much on the exaggeration side, but it's true that more 30,000 people have actually wrote to Apple California about getting this community messenger open for all platforms & all of them believe that iMessage could be the biggest messenger service in the world after this step. They have created several petitions for this purpose & you can also sign one by clicking here.
There could be several reasons why you need iMessage on PC, like you could be a stock exchange employee who is not allowed to have phones on the desk. Now you have an urgent parcel delivery on your address, you have intimated your neighbor about it but then how would you know when exactly the parcel is getting delivered? Your phone is locked in the cabinet. Horrible situation, we understand it.
You could be a graphic designer, who has to send many snapshots of your work to the clients every now or then, asking them if they are satisfied with it or need some changes. You have 2 options, click that photo first from your phone and then send it to the client & the other one is mailing the snapshot to the client, both are too time taking and involve multiple steps. You would love to have iMessage on your working PC and send the snapshots right away.
Methods To Get iMessage On PC.
There are two methods to get the iMessage working on your PC, both written below.
# Using A Jailbroken iPhone:
If you don't have an already jailbroken iPhone then you must immediately consider to skip to the alternative method written below or you can also jailbreak your iPhone. But before doing so, you need to understand that jailbreaking iPhone voids the warranty and your phone is not Apple's responsibility anymore from now on. If anything like software damage or physical wear-tear, happens after the jailbreak process to your iPhone, isn't Apple's concern.
We are considering that you have an already jailbroken iPhone handy with the Cydia software app already installed. Or you can download the cydia.exe file by visiting at https://cydia-app.com/downloads/ & choose the compatible version according to your iPhone's model. Now let's start the process stepwise.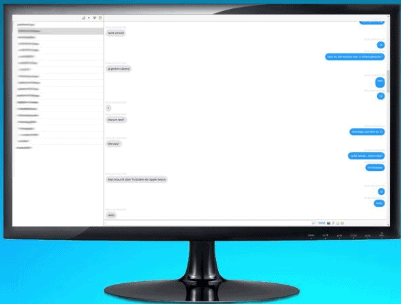 Step 1- Open Cydia app from the home screen of your iPhone.
Step 2- Click on the Search button and write "Remote Messages" in it, followed by OK.
Step 3- Now you will see a list of remote messages apk(s), tap on the one which is compatible with your iPhone's operating system.
Step 4- Install the compatible apk by clicking on the Install button present on the top right corner of the screen followed by OK.
Step 5- After successful installation, go to the Settings in your iPhone.
Step 6- Scroll down to the end, until the "Remote Messages" option displays, once found, click on it.
Step 7- Turn ON the enable slider & change the authentication credentials if you want to.
Leave Your iPhone and Turn To Your PC, open browser and follow the steps…
Step 8- Copy the IP address as it is from the Remote Message settings, followed by the server port number with colon sign, write this whole text in the webpage search plate and press the enter key. For eg: 987.654.321:333 here the 987.654.321 is your IP address & 333 is your server port number with colon sign as prefix of it.
Step 9- After this, a new window will pop up on your computer screen, put the username & password as it is from the Remote Message Settings from the iPhone, and press enter.
Viola, now you can seamlessly enjoy the iMessage directly on your PC with no hassle. You do not need to keep your phone unlocked all the time or keep the iMessage open, do whatever you want to do with your phone, this iMessage here on your PC will work anyway.
# Using A Third Party App.
If you desperately want to use iMessage into your PC and don't want to jailbreak your iPhone then you have no option to trust the third party apps, which are obviously untrusted by Apple.inc since ever.
You can browse through the internet and find yourself the apps claiming to have iMessage working efficiently on your computer. The best app rated for this purpose is "iPadian" by the users. Other apps are there too, you can use anyone you want as long as they are working good for you.
We do not recommend any of these ways. As one of this involves jailbreak, which is not a good idea at all until you are done with your iphone & the other one involves using an untrusted app, which may turn into a threat for your data & personal information security.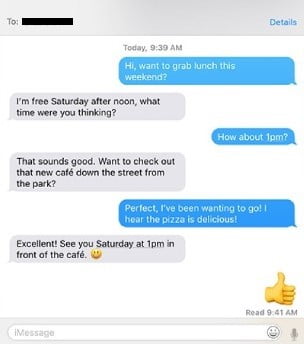 A Request/Suggestion To Apple.
iMessage on PC is demanded by many and the graph will continue to grow until the Apple guys really turn this into reality. There are two possible ways that we suggest the Apple.inc to consider, in order to make this happen.
# First: Add iMessage on iCloud.com:
By visiting www.icloud.com we get many options and services but not iMessage. It will take simple changes for Apple.inc to get this done and we are good to go.
# Second: Dedicated Open iMessage App:
By creating a separate iMessage app, which should be open for windows platform and must be available to downtown both on the windows official website & Apple's official website. The interface must be kept easy, like just download and install the app, login to the app in your PC, get it verified from your iPhone once and that's it. You have a working iMessage on your PC.
I hope I could address all your queries and now you can easily resolve the How To Use iMessage On Your PC Issue. If you have any further doubts, you can visit or contact your service provider or you may leave a comment below. Also, please leave a like on the content if it was helpful. And do tell me about your experience in fixing this issue, in the comment box.