Getting razer synapse not working continuously??? Try out below methods to get rid of the issue successfully. Before going in detail, what exactly Razer Synapse mean? Considered as a one of effective gaming software, or called as a hardware configuration tool respectively. Supports all the versions of Windows Operating System.
Remember, in order to avoid all the issues or errors if any, choose updated one. This purely works for components like keyboard, mouse, speakers, Chroma, mouse mat and much more with no fail. This tool presently works showing various devices that cause razer synapse won't open troubleshooting issue.
Also Read: What is Vulkan Runtime Libraries?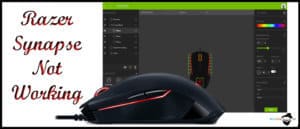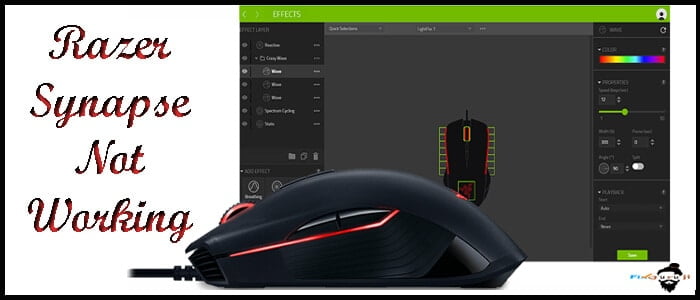 Razer Synapse Not Working!!!! Fix It Right Now
Implement below methods when you get razer synapse not working troubleshooting issue. This tool usually shows razer connected devices available on the dashboard without fail. Let's go in detail.
Troubleshoot the Hardware Issue
Uninstall Razer Synapse
Reinstall respective drivers
Update Razer device drivers
Disable antivirus program
Here and now, we go learn all such methods and implement one by one to fix the "razer synapse not opening" issue.
Troubleshoot the Hardware Issue 
First and foremost, check out all the hardware components connected with it. If in case, fail to detect by Razer Synapse, troubleshoot them to fix right now. Like USB port. When it is failed to work or detect, go for another USB port.
Or else, try to connect your mouse or the keyboard to your respective PC and check the working status with no second thought. Getting the same, contact the razer support team in order to replace it successfully.
Uninstall Razer Synapse
Perform uninstallation on the respective Razer Synapse. Doing so, it perfectly fixes the razer synapse not detecting mouse troubleshooting issue. Use a perfect 100% working mouse or any device for the following process. Let's start performing all the steps accordingly.
Press Windows and R at a time in order to get the run box. Or in other words, go to Windows logo-> enter run in the provided search bar and then press enter. So that you see a window prompting on the screen.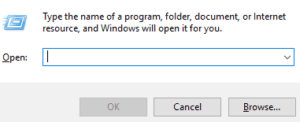 Type appwiz.cpl and click ok.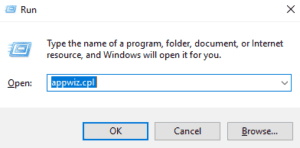 So that you can find Razer Synapse available in the form of a list and uninstall it successfully.

Go to C:\Program Files (x86)\Razer and delete all such files available in that respective folder.
In the next step, go to C:\ProgramData\Razer, and make sure that, various hidden items available which were recently deleted by the user.
Delete all and restart your system without any fail.
As a result, Reinstall Razer Synapse in order to verify the working status of your mouse respectively.
Reinstall Respective Drivers
At times, the error encounters due to the faulty drivers. This means the issue is all about due to the corrupted or distorted drivers. So don't forget to uninstall the respective device driver and again reinstall it to fix razer synapse not responding issue without any fail.
Firstly, go to the Windows-> tap R simultaneously in order to open the run command prompt. Win +R is considered as a shortcut key to open run command prompt at a time. Or else one can go to Windows-> type run in the search bar for opening the respective window.
Type devmgmt.msc and press the enter in order to open the respective device manager.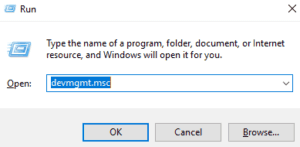 Double click on it and expand with no second thought.
Uninstall the respective driver which held responsible for unresponsive mouse or the keyboard.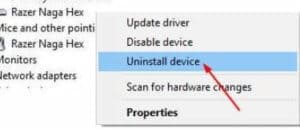 Now restart the system so that the Windows again reinstall the respective driver for the mouse as well other devices. Finally, crosscheck whether it has been worked out or failed to do so.
Update Razer Device Drivers
Updating is very much important for any device in order to make it work successfully. In a similar way, check whether the driver you use is updated accordingly. If not, there are two different ways of updating it.
Manually and
Automatically
Most of the users choose automatic update especially when they don't have much time to spend on updations for a longer time period.
Performing this automatically recognize the system and connect all the drivers very well.
No worries related to the updations working on your system. Fixes in a perfect way by taking its own time with no fail.
Run the driver and scan it successfully. It perfectly scans and detects if any.
Tap on next so that automatically download the latest version. Or simply perform a single click on update all.
As a result, restart your system and try connecting Razer to check the working status.
Disable Antivirus Program
Remember at times, the anti-virus program held responsible for preventing the happening of the cause razer synapse not working. When you choose the software like Windows Defender, disable it temporarily and try using the mouse to verify the working status.
Final Verdict
I hope you are clear enough of all the steps provided one by one. Don't forget to implement them accordingly. For more information/methods and better solutions can contact us. Drop down in the followed rectangular box for any doubts. Thank you. If you like the razer synapse not working tutorial, share with friends, and also on social networking sites. Stay back with PhoneGnome for more interesting or useful tutorials.