Various play stations like ps3 controller on pc were introduced with the most innovative features. While from previous to now and here, you can see a lot of changes taking place in introducing advanced features. From the kids to the parent, love to play the games irrespective of time. Keeping a side of Xbox controller, PS3 also plays a very important role in playing games. However, connecting PS3 with our system might not be that simple.
But here we help you to understand, implement and connect successfully. The hardware it requires is PS3 controller, USB cable, Bluetooth respectively. Keeping aside, the software requirements all it need were Microsoft .net framework, visual studio, visual C++ runtime, Microsoft DirectX Runtime, Xbox 360 controller and SCP toolkit. Let's go start with the best method and start to enjoy every minute.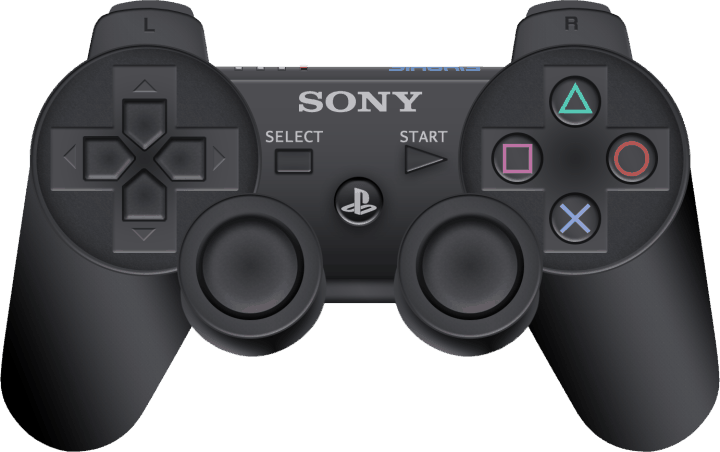 PS3 Controller on PC Connet Using Different Methods
Well, let us try out different methods that can connect ps3 controller windows 10 successfully. Let's go learn and follow all the instructions accordingly.
How to connect ps3 controller to pc.
Connect ps3 controller on pc using Bluetooth.
How to Connect PS3 Controller to PC
Check the compatibility and the storage capacity in your system before you start the process. In order to get ps3 controller on pc, follow the below instructions accordingly with no other doubt.
In the first step, the user has to download the above Microsoft packages. In the case of Windows7, don't forget to get even the driver Xbox 360 controller. Keeping Windows7 aside, the user need not worry about Windows 8 and 10. It already has a built in.
Steps to Connect PS3 Controller to PC
Now, plug the dualshock3 to PC with the help of original USB cable. If you like to go for wireless, try Bluetooth available in your system.
Download SCP toolkit and start running the installer. Accept all the terms and conditions and go with the on-screen instructions without stepping back. There you see the menu options in order to install but better to choose as default.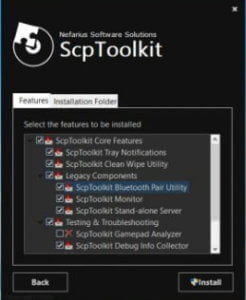 Make it install and wait for several seconds to complete the whole process. Once after successful installation, you will notice an icon appearing on the screen. Tap on it.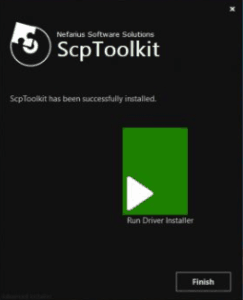 Verify all the available drivers and install if needed. Make sure to install Dualshock 3 driver is marked and also choose dualshock3 controllers to install.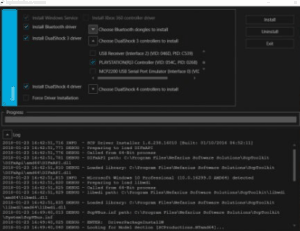 Now and here, identify the playstation3 controller available in the form of the list. In case, if the user using Windows Vista, need to crosscheck force driver installation and then click on install.
Moreover, remember there will be a lot of pop-ups encountering on the screen while you are running SCP toolkit.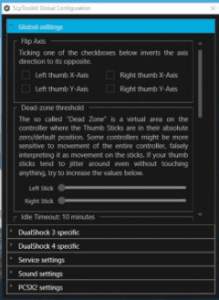 No need to worry about them. When you scroll down, log on to see Dualshock 3 USB Driver installed successfully on your PC. Finally, click on exit.
Look forward in the start menu for SCP toolkit settings manage and change if required.
As a result, you can see the SCP toolkit starting up with Windows delivering few effects respectively. And to disable, click sound settings and don't forget to uncheck enable notification sounds.
Connect PS3 Controller to PC Using Bluetooth
When you really like to connect the ps3 controller to pc wireless, prefer Bluetooth. It is one of the easy and best option rather than going for other methods.
Make sure you have a working Bluetooth dongle available on your system. Enable it successfully.
Remember, the SCP toolkit needs the Bluetooth 2.0 or the higher one that especially supports EDR (EDR is abbreviated as Enhanced Data Rate) respectively.
Crosscheck weather SCP toolkit Bluetooth pair utility option, install Bluetooth driver is marked. Moreover, choose next to Bluetooth dongles in order to install and identify the device you connected to the PC.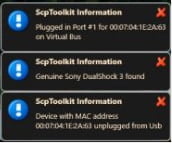 After the successful connection, follow the same you have done in above ps3 controller windows 10 method.
Tunning the Results and Verifying the Working Status
To do so, simply open Bluetooth and other devices-> tap on device and printers. This is applicable in Windows 10. But when you like to verify for windows7, you have to open the control panel. Thereafter go to the device and printers to identify your device. Here and now, you see the PS3 controller which is replaced with an Xbox 360 controller supported by the Windows operating system.
Perform a right click on game controller settings-> properties.  When you get a prompt, click on the controller. That's all. Doing so, if you get successful, PS3 is all set to play various games that support all the console controllers.
Also Read: PS4 Controller Not Charging?
Closure
Hope you are clear enough of getting aware of each and every step. For better understanding, any doubts can drop a comment on the below section. Like the article share with friends and also on social networking sites without any fail. However, once after a successful installation, you can share your experience how exactly this helped you. Therefore, don't forget to stay back with PhoneGnome for more interesting tutorials.