Nexus 5 not Turning on Fixing issues
Unfortunately, there are numerous reports claimed under nexus 5 that won't turn on the issue. And people are stressed out in solving such issues at regular intervals. Few claimed the problem encountered after auto shutdown while some users complained about the device getting warmed up and hesitated to come back at the normal stage. As we all know the smartphone which does not have the power will act as a paperweight. No need to get worried about these issues.
Because I am here to guide you all through simple and easy steps. Well, all the things you have to do is follow those steps with no doubt and even though you face the same, meed nearby technician in order to get rid of the issue. There you need to share all the details behind the occurrence of the issue and what exactly the problem is. So feel free to explain your issue and come out from the issue in a more simple way.
Also Read: Why does my Gboard keeps crashing?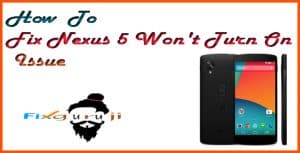 How To Fix Nexus 5 Won't Turn On In Simple Steps
Here are the best and optimal solutions that help to solve nexus 5x not turning on to a greater extent. So do have a look and follow the below steps carefully as all these are provided in a detailed and understandable format.
Try to plugin nexus 5/ nexus 5x to check whether it charge or no.
Troubleshoot charging issues.
Boot the mobile in recovery mode.
Send the mobile to the nearby technician.
Try To PlugIn Nexus 5 To Check It Charging Or No
Is there any possibility to get rid of the issue? Yes of course because the battery might be drained. So once you plugin, have a look whether there is a charging displaying on the screen or no. And now leave the phone for several hours like 1-2 hours is more enough and turn back.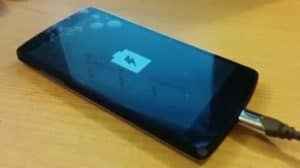 Once the phone gets 100% charged, definitely will turn on. For instance, if it does not charge/unable to find the charging sign? should initiate to troubleshoot. Because as I said it may relate to battery drain.
Troubleshoot Charging Issues
Now you have to ultimately check whether the issue is due to charging unit or USB cable or might be on your mobile. You can try out of this as a connecting device to your PC. As you already have tried charging with mobile, now you can identify the actual fault by connecting to a PC.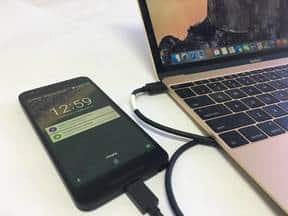 Even though if the mobile does not get turn on, use another USB cable to charge the device. Remember the USB cable must be original. Still, it refuses to charge, it is ultimately related to a firmware issue affecting the capability of the phone.
Boot The Mobile In Recovery Mode
If you are here to solve nexus 5 won't turn on issue, then perform the mobile in recovery mode. A simple thing you perform restoring the mobile to factory settings. So that there might be greater chances to get rid of the nexus 5 screen went black issues successfully. In order to do so, follow the below steps carefully and get rid of it.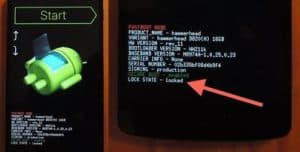 Firstly, Press and hold the volume down key and power keys for 10 -15 seconds/ till the mobile get to turn on.
Did you get some text displaying on the screen? then might be related to the firmware.
Next step, you have to press the volume down button 2 times in order to highlight option in the recovery mode.
And to select it, press the power key.
Now do hold down the power button and volume up key in order to display the Android system recovery menu.
There is a possibility of getting a mobile turn on and if you failed so,  move to the next step.
Send The Mobile To The Nearby Technician
So this will be your final step to solve "nexus 5 doesn't turn on troubleshooting issues" A simple thing you need to do is go, walk-in, and contact them so that they might help you in solving nexus won't turn on very well.
Final Words
Hope you are cleared about the concept of nexus 5 won't turn on. As a result, you can contact us by sharing all your opinion. So that we may help you. For more doubts, comment on the below section. Moreover, if you like the nexus won't turn on the article, can share it with friends/ social networking sites. Thank you for the visit. Stay in touch with PhoneGnome for more updates.