Macbook Pro White Screen of Death
Does your Mac getting stuck? Or else getting macbook pro white screen? At times this particular error or issue cause your system stops functioning and displays a white screen ultimately. In other words, a white screen at times acts as an indicator of an issue with the OS X operating system. As I said, when it encounters stops the functionality and goes back to the suspended mode that in turn makes the screen white.
Did you ever grab this to the nearby Google solutions? Never get worried about these type of issues. I am going to provide multiple methods that washout the issue in a better way. This is how we solve our macbook pro white screen issue. Well, let's go now. There are a number of solutions but I am going to give you best and that works fast without causing any kind of errors. Similarly, you can check if you get White screen on Mac and your mac is not turning on.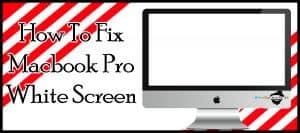 How to Fix macbook pro white screen Using Simple Methods
Now here, we are going to learn certain methods that help us to come out from the issue. Make a note, as while going to those methods, you need to check its peripherals completely.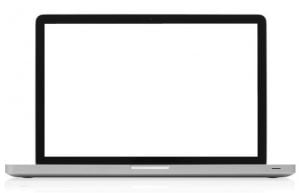 If the issue is solved, you can get back to your work with no second thought. If not, you need to try out these methods for sure. Let us go, learn and fix the macbook pro white screen issue in a simple, fast and easy way.
Restart your Mac.
Try Safe Mode
Try repairing your startup disk by opening disk utility.
Reset NVRAM
Reset SMC
Reinstall OS X
Restart your Mac
This is the simple thing where every user does. Simply hold the power button and disconnect all the peripherals into the Mac. After doing so, restart your Mac. For suppose, if it starts normally, it means this is all due to some hardware issue.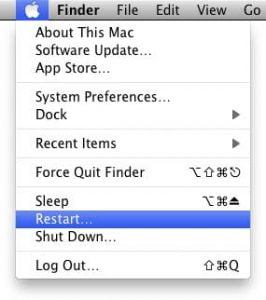 Try to figure out which is causing hardware issue. How can you do this? Simply by connecting all the peripherals one by one.
Perform it in Safe Mode
Even after connecting all peripherals does not work, perform safe mode. As this is considered as a diagnostic mode which is designed to fix all type of OS issues. Thus, after all, this is one of the most useful troubleshooting methods. Follow the below instructions carefully to get rid of the macbook pro white screen issue successfully.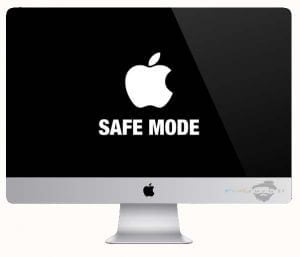 In the first step, shut down the Mac and wait for at least 10 seconds.
And now restart your Mac.
Simply press and hold the shift key once your system restarts. Make a note as you have to tap shift key immediately before you get the Apple logo on the screen.
Release the key when you notice gray Apple logo.
Wait for some time as this is a slow process, never get panic!!!!
If in case, your Mac starts up, restart without pressing any keys.
Doing so, it solves all your issue. If not, in that case, try the other methods showcased here with no second thought.
Repair your startup disk by opening disk utility
In order to try this method, simply follow the below instructions carefully. If in case, unable to get? Contact us by drop down in the comment box. Here we go to fix macbook pro boots to white screen very well.

Turn the Mac to Off state.
Restart your mac and hold the options +R keys immediately.
So that once the system starts, you can see the OS X utility menu available on the screen.
Choose Disk Utility and then click on continue.
After all these instructions, select your startup disk.
Then, finally reboot your Mac.
This method might help you wash out the issue in an easy, simple and accurate way.
Reset NVRAM [Non-Volatile Random Access Memory]
Well, till now tried alot!!!But failed to fix macbook white screen? Do you like to reset NVRAM and make a trial to fix this particular issue? you can go here.

The first step, turn off your Mac with no second doubt.
Wait for several seconds and then turn your Mac on.
Simply press and hold the Command+Option+P+R keys immediately after the startup sound.
Finally, your system is going to restart.
Release the keys when you hear the startup sound.
Doing in this way will reset NVRAM very well.
Reset SMC[System Management Controller]
Firstly, try the below steps without eliminating removable batteries. Follow all the instructions showcased here in step by step.

Turn the system off.
Now connect it to the power adapter.
Simply press the shift control option keys and power button similarly.
Finally, release the keys at a time.
Reboot the system without any doubt.
Follow the below instructions if you are using older Macbook with the removable battery.
Turn off the system.
Disconnect power cord.
Remove the battery.
Hold the power key for seconds and release the power button.
Reconnect the battery and power cord with no doubt.
And finally turn your Mac on.
Follow these simple instructions if you have an Intel-based Mac Pro, iMac and Mac mini.
In the first step, turn off the system.
Disconnect the power cord and wait for several seconds. After some time connect the power cord.
Wait a while and turn on the system.
Reinstall OS X
Well, this might be the final method but simplest one. Reinstall the OS X because this might fix your issue in a more simple way. Here is the step by step instructions, follow to fix macbook pro white screen of death and perform right now.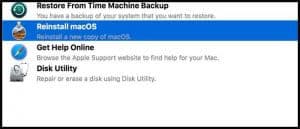 Shut down the Mac operating system.
Turn the mac and hold Command, R Key immediately once you listen to the startup sound and before you see the apple logo.
Choose Reinstall OS X and follow all the on-screen instructions to fix macbook air white screen in a perfect way.
More Similar Articles on Mac
Wrapping Content
I hope you are clear of all these methods. If you are not able to understand, contact us. so that we reach you and give the best guidance and instruct to solve macbook pro won't boot issue very well. Also, if you have any doubts of macbook pro won't start up, simply drop a comment in the below comment box.
If you like the article, share with friends/word of mouth and also on the social networking sites without any fail. Thank you. Stay connected with PhoneGnome for more updates irrespective of time.