Macbook Pro Keyboard Not Working and Trackpad Stopped
Well, few persons who owned the MacBook felt very much sad and depressed about the macbook pro keyboard not working issue. As per the new updates, they may not feel tolerable. Ultimately they are up to the mark and unable to find the best solution to it. No problem as I am here to help you and guide in a simple and easy way. Until the last year ending, the MacBook has taken an auspicious launch and played a competitive role in all over the market. This is similar to the macbook air keyboard not working.
But yes there are some hardware issues that initiated in disturbing every individual hardly. What actually the fault with the Mac Keyboard? If in that case, it might be due to design/manufacture issue or some software issue/ improper key subsystem and much more. So here we go with the best and simple methods that might provide you an ultimate solution. So here we go. You can have a look below and get rid of the issue very well.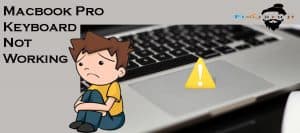 How To Fix Macbook Pro Keyboard And Trackpad Not Working Issue
If you are here, then definitely you feel vexed in solving mac keyboard not working. No problem, here you can learn in various ways provided in clear and understandable format. One thing is you can know the issue immediately. This is because of keys not working or it may tap twice if you giving input in a single instance.
Macbook Pro Keyboard Not Working Issue
Unable to understand? Fine enough, let me tell you, for example, you have clicked P at once, and the keyboard, in turn, has taken PP twice,  here is some problem surrounded with. Some keys may be spongy instead of being clicky. Like this way, you can identify and solve successfully.
Fix Mapped Up Keys On Mac Keyboard
Well, if you are looking for the issue related to this, here we go. All the keys might not get registered as you tap and expect too. In order to solve this, follow the path as going to system preferences-> Keyboards-> input resources and the ultimate thing keep in mind is it should select one of your countries.

There you can see how and in what possible way all the keys were mixed for. So do check the correct and understandable language listed on it. Like if you are from India, need to choose qwerty or if you are from the UK, need to select US Keyboard on the Mac. And there you can see the keys not placed in the right place.
Does Number Keys Are Not Working
If the user-facing towards number keys issue, you might be turned all the mouse keys by mistake. Where the mouse key is the accessibility enabling people using numerical keys in order to control the cursor. So just the simple thing you need to perform is turning off the option. Well, in order to do so, what exactly the process is? Here we go with the steps provided in clear and well understandable format.
Firstly, press Alt 5 times. Because it is one of the shortcut methods that help in turning mouse keys to off stage.
Open the system preferences-> Choose accessibility.
And now you have to select mouse and trackpad.
Here deselect the mouse keys available in the form of a list.
Click on options.
Deselect press the option key 5 times to toggle mouse keys successfully.
Finally, click on OK.
All these are the steps that help you in solving macbook pro keyboard not working issue without any fail. Till now we have seen why mac keyboard not working? Now let us concentrate on apple trackpad not working issue in an easy way.
Fix Macbook Pro Mouse Not Working Issue
While the apple got introduced trackpads, they have come with the three finger drag too. As such it is one of the best gesture dragging three fingers across the trackpad. Consists of instant click and dragging which is always under the mouse cursor.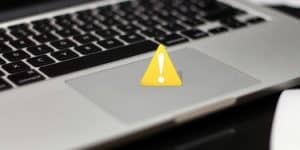 You are asked to drag three fingers across the text, and ultimately will be highlighted. Moreover, you can fix this by providing/performing a firmware update or Mac OS update or both at a time if there is a possibility. Until that time, you will turn off the three finger drag.
Final Words
Hope you are cleared for solving macbook pro touchpad not working issue very well. Hence for more clear understanding about macbook mouse pad not working issue, can contact us on anytime whenever your in need. Feel free to share all your opinion. Therefore, if you get any doubts, comment on the below section. Than you for the visit. Stay in touch with PhoneGnome for more latest news and outstanding solutions.