Macbook Pro Screen Black Try to Fix It
Today we are going to learn simple methods to fix macbook pro black screen in less time. However, I have recently got most of the users claiming about their issue macbook pro black screen and unable to solve. If in that case, do not get worried. This is because I am going to help you. At times, Mac users get this type of error especially when they wake their Mac from a sleep state. It means when you make an attempt to open the Macbook lid, the screen stays black.
Even though you update towards latest version, you can see this macbook pro black screen issue sometimes. Never be panic as if you face such issue, can solve by considering following methods without any fail. The major reasons that your Mac goes black might be due to third-party apps which are expanded on the screen, recently upgraded OS, corrupted display and energy settings and when cables are not connected. All these cause the macbook pro black screen issue.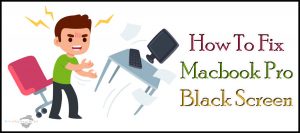 How to Fix macbook pro black screen in Simple Methods
Well, now I am going to give different methods that help you to fix macbook pro black screen without any fail. All the thing you have to follow according to the instructions and fix macbook pro screen black immediately once you notice it. Not getting a black screen, did you notice it as Mac white screen? How can you turn on? Simply get back to this.
Crosscheck the Screen brightness and Power
Power Off and On the Mac.
Reset SMC, and NVRAM
Reinstall MacOs
Contact Nearby Support
As I said before, you need to contact nearby customer support when you failed to fix with first 4 methods. If you unable to understand the whole process, contact us so that we guide you to fix in a very short time period.
Crosscheck Screen Brightness and Power
As it is simple and easy to verify, make sure you have done the same as shown below.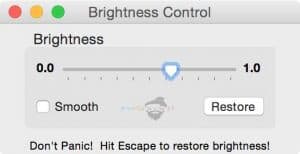 First, turn the screen brightness very well.
And be sure that your Mac is turned on.
If the mac is usually making use of the external display, see that display is powered on.
And crosscheck that the Mac is plugged into the power source/to the laptop or else battery might be drained.
Even after the brightness turned down/ system is off or does it is in sleep mode. Remember as simply turning the brightness on or turning the mac on will highly resolve these type of issues. If you failed to turn on black screen macbook pro, go for the second method which is showcased below.
Power the Mac Off and again Turn On
MacBook pro won't turn on black screen? How can I fix? This is another simple method.But not the unused method. As when you turn off your Mac, and again turned it to On. This automatically allows you to regain the whole access to the system and better enough to resolve the black screen. Also,k you can do the reboot by following the below instructions.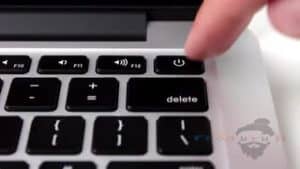 First simply hold down the power button available on the Mac. This is until your system shuts down.
And now wait for few seconds and hold down the power button on the Mac until it boots back again successfully.
At times, rebooting the Mac is very much better enough to fix the macbook pro screen goes black issue full-fledged.
 Reset SMC, and NVRAM
If your Mac is repeatedly getting stuck on one and only black screen especially when it is waking from sleep, you have to reset all the onboard power management and NVRAM respectively. From the modern MacBook Pro systems, all the considerable steps to perform both SMS and also NVRAM reset can have a look below without any fail.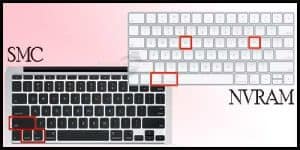 Firstly, turn off the Mac.
Disconnect the power cable.
And now hold the shift+Control+Option and then power button altogether for around 12 seconds.
Now release all the keys at the same time, and now hold down the Command+Option+P+R Keys for several seconds and in turn resets the NVRAM successfully.
Resetting the both SMC and NVRAM is a common troubleshooting trick applicable to many power and display issues. In turn you will be successful by fixing macbook pro black screen in a perfect way.
Reinstall MacOs
For suppose, if you reset SMS and NVRAM, turned up all the brightness and ensure as the system is in On, it is going to still appear as a black screen continuously. You need to reinstall MacOS Sierra and reinstall without formatting the system though it always will be the better idea to backup successfully.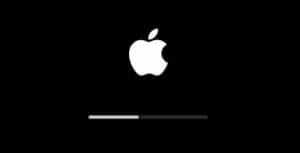 Contact Nearby Support
Done with all the above methods? Failed to Fix?  Then there is only one possible way where you need to contact the nearby team and explain your macbook pro screen goes black issue. As we all know, this is one of the hardware issues, they help by resolving in a better and convenient way. Similarly, if you get and fail to fix Mac Keyboard and trackpad Not Working issue, here you can try it out.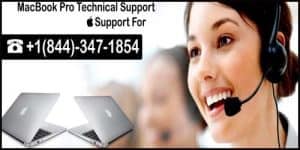 However, by contacting them will be better who solve and make it perfectly work ever and ever. So never hesitate to contact and explain them. Let me know whether the macbook pro screen wont turn on issue has solved or can take our help for better guidance and support irrespective of time.
More Similar Articles On Mac
Final Verdict
As a result, I hope all the above methods worked well to fix macbook pro black screen fix issue. If not, contact us immediately for better guidance and support. Also, if you have any doubts, can drop down in the comment box. So that we reach you in short. Like the article, share with friends and also on the social networking sites without any fail. Thank you. Stay back to the PhoneGnome for more updates.