Macbook keyboard not working issues with mouse and touchpad
Are you worried about macbook keyboard not working issue? Well, no problem. I am here to help and guide you. The only thing requires to come out from the issue is changing some options at settings instantly. As per latest news, most of all have come raising complaints about mac keyboard not working at frequent intervals. Let me tell you and help in fixing the issue very well. So here we go and more over this is same as the macbook air keyboard not working issue.
The different possible ways to troubleshoot broken keyboard depends on the basis of keys that won't properly work or else the keys might be mapped like if you type s it may take y. So for all these issues, I m here to show the best and outstanding solution. Have a brief look at the current tutorial and so that you might get an optimal solution within a short period of time.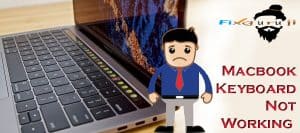 Fix Macbook keyboard and Trackpad not working In Simple Methods
According to the latest updates, several reviewers have already pointed to the macbook not working issue and feeling helpless in solving it. But few users who are specially related to community forums reporting issues in the frequent intervals.
If in the worst case, the fault may relate to intermittent. So here we go with the different methods in order to clear out keyboard not working mac in a simple and easy way.
Crosscheck the status of power
Verify Bluetooth connection.
Restart your Mac
Disconnect the Keyboard
CrossCheck The Status Of Power
Well, for suppose you have a wireless keyboard. You are requested to check does the batteries have charged 100%, or do it is on stage or off. For instance, let me tell you there is apple wireless keyboard near you. At the right-hand side assume as you have the power button in off stage. Your ultimate duty is to turn it on so that you can see the green light blinking at the keyboard. There you are as it is successfully turned on and now go ahead with no doubt.

If you are in the need of changing batteries, simple use the coin to rotate the slot on the left-hand side, remove and replace the new batteries at the older one. The best and ultimate suggestion I provide is will be better if you maintain always a spare.
Check The Bluetooth Connection
Are you stressed enough of macbook keyboard keys not working, no problem? Follow the below path carefully and get rid of the issue in a more successful way.

The first step checks whether Bluetooth is activated or no. And do it paired enough or not?
So in order to check the activity status, go to system preferences-> Bluetooth. If it is turned off, turn it to on.
While If it paired enough can see the name of the device in the list. If you do not find, pair it immediately.
Restart Mac Instantly
This may take several minutes but yes if you restart definitely will solve all the hardware issues in a very short period of time. There is a chance of recognizing while rebooting the whole system. If you have multiple accounts then log out from all the accounts and log into the different account, have a look if this has fixed the issue successfully or not.
Disconnect Keyboard
Now well once you replace the batteries, check the power. If the keys still don't work then the simple thing you need to perform is to disconnect and reconnect the keyboard with no other doubt.
Open system preferences-> keyboard-> Setup Bluetooth keyboard. Once it is activated, now you are ready to move forward.
Fix Trackpad Not Working Mac
Well, till now you have seen the methods which help if macbook not working. Now let us discuss trackpad not working mac issue in clear and understandable format. When will you get to know about the issue? Yes, you will know it is affected at the time of using three finger drag. As such won't function reliably.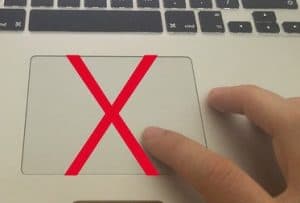 The macbook mouse not working can be probably fixed by performing either a firmware update or the mac OS update. Or else you can also turn off the finger drag and then turn to on. All this will help you in coming out of the issue in a simple and easy way.
Closure
Hope Making an attempt at all these methods for macbook keyboard not working and these will help you in getting rid of the mac touchpad not working issue in a perfect way. Feel free to share your opinion with us on anytime. If you like the current tutorial can share with friends/ family or also at the social networking sites. Thank you for the visit. Stay in touch with PhoneGnome for more updates.