MacBook pro white screen of death
Are you getting mac white screen? Unable to solve? Looking forward to getting a perfect fix? Do you grab your mobile to Google Solutions? Well, this issue might occur at regular intervals. The simple thing is to find the best and simple way of bringing your Mac back to the working stage. Here we go with certain fixes as they might help to get rid of mac white screen issue. But why we get this particular issue?
Usually, Macs are reliable computers and at times, we face trouble as it won't load. At this situation, you will notice white screen on mac. In turn, it becomes unusable and keeps asking to get the mac turn on. All this you can notice after updating the whole operating system to the new version. This is all when you deal with all the incompatible drivers or some applications fail to upgrade. This results in mac white screen of death issue.

How to Fix Mac White Screen Using Simple and Perfect Solutions
Before going forward, you need to check all the peripherals whether they were working best or no. If they were not connected properly, try disconnecting all of them like printers, cameras, USB Drivers and so on. And now reboot your Mac with no second thought.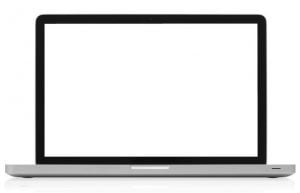 If it boots up now, then the problem might be related to mac white screen issue. For suppose, if it fails and your mac book is not loading, it is the time to check other possible ways to get rid of mac stuck on loading screen troubleshooting issue. Here I have come with certain methods that help you to solve in a short time.
Boot into Safe Mode
Reset PRAM/NVRAM
Use the Disk Utility for verifying or repair disks
Reinstall Mac OS
So let us go right now to solve mac white screen issue in an easy and simple way.
Boot into Safe Mode
Usually, it is designed and applied to all the troubleshooting issues. Doing so help us to check the disk to find out all the possible file system errors and if needed, the repair must be done without any fail. So when you Mac won't turn on,  do this process immediately with no second thought. Follow the below instructions to perform booting in safe mode.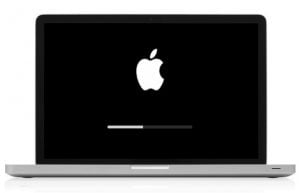 First, press the power button, instantly press and hold the shift key altogether.
Once you get the apple logo, release the shift key.
After the process, delete all the cache files with no more waiting.
A cache is a place where it stores all the temporary files and by clearing this, you can load all the files with more speed and accuracy. But unfortunately, files in cache go outdated and start to pile on your respective Mac, resulting in the white screen of death mac issue. But tension not. Because I am going to help to get rid of such problems.
Once the whole cache files get deleted, remove all the installed applications without any fail. But make a note as dragging all of them simply to trash is not the right one. This is why it leaves numerous associated files on Mac. But all this can be wash out through the CleanMyMAc, uninstaller module designed specially to uninstall with no leftover files on your system.
Once you are done, restart by not pressing any keys and see whether mac white screen is fixed or getting the same again and again. If it is solved, then no problem. But if not, go and try for by applying methods.
Reset PRAM/NVRAM
Well, the PRAM/ NVRAM is considered as a tiny amount of memory that allows all your Mac users to store all the certain settings and access them as soon as possible. Usually, these include sound volume, time zone, startup disk selection, and much more. If you are the one experiencing this kind of issues related to settings, resetting PRAM will be the perfect fix. Follow the simple instructions provided here.

First shut down the MAc.
And now immediately press all the four keys together[Command+ Option+ P+ R].
Hold down all the keys till you get the startup sound.
And now, release all the respective keys without any fail.
Once the Mac finishes starting up, will move to the system preferences and now need to adjust some settings that were already reset like time zone, display resolution and much more.
Use Disk Utility to Crosscheck or Repair all the disks
Well, before going to the instructions, let me tell you a few words relate to Disk utility. As such it is responsible to fix several issues including macbook pro white screen of death. This is why we go for this method. Here are some steps. Let's go right now to get rid of mac white screen.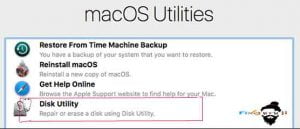 Restart the Mac by holding the command and R keys without any fail.
Now release both the keys once you get the apple logo.
Click Disk utility and now click on continue.
Now, choose the disk you like to repair.
And then click the first Aid button shown on the screen.
For suppose, if it says the disk is about to fail and there is no other way to do. You can simply replace it without any fail. Perform a click on show details to get more information related to all the repairs especially when you get reports as the disk is repaired.
Reinstall MacOS
|If all the above fails and still facing the same macbook pro white screen fix it by trying one last method. Here you need to reinstall the whole operating system. Doing this will never affect your files/apps/user settings/any.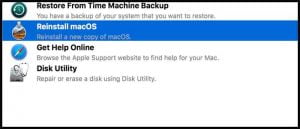 By applying this, you simply get the fresh version of Mac OS installed on your mac. Make a note as at times, the standard reinstall methods will not work due to issues encountered with respect to drive. In that case, need to use internet recovery to reinstall the entire operating system.
Follow the below instructions carefully to get the success in reinstallation.
First, turn on/ else restart your Mac right now.
Hold down the command+ option+ R keys till you see the Apple logo on the screen.
Once the startup is complete, will get the utility window.
All the thing is you have to choose reinstall and then click on continue.
Follow all the on-screen instructions to complete the whole process.
Also, fix some maintenance issues that might encounter in future. The CleanMyMac help you a lot to fix such type of issues in a very short notice period.
In this way, you are going to solve mac white screen issue in simple and fastly.
More Similar Articles on Mac
Final Verdict
I hope you are clear about all the methods provided here. For instance, if you have any doubts, simply drop a comment on the below section. Also, like the article, share with friends and also on the social networking sites without any fail. Thank you. Be in touch with PhoneGnome for more fixes/ for perfect solutions.