Nowadays, smartphones are providing their users with cutting edge features that were definitely beyond people's thought process. They provide features like "Find My Phone", which helps us lock or erase our Apple device in case we lose it. One such feature helps the user in case they have a phone number saved on their device's address book but doesn't have any name or alias. It tries to guess it. You can also term it as iPhone maybe contact.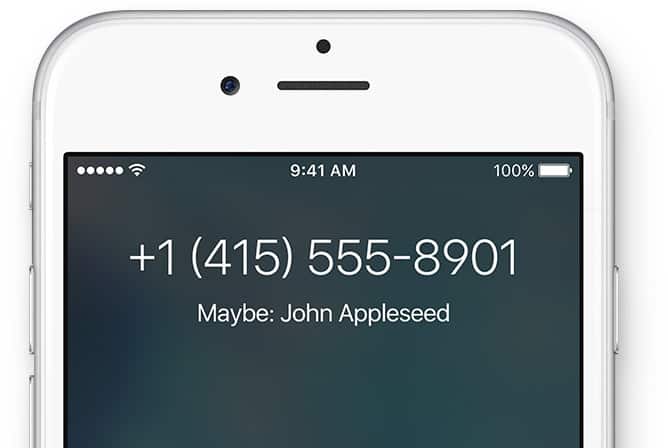 It works in a way that if it finds a nameless contact in the address book, it checks your email address for any mail related to a person with that contact number. If it succeeds in finding a link between a contact number and a person, it saves the contact as "Maybe: Name", where Name is the name of the person linked with the contact.
Also Read: Using Flashlight on iPhone
How To Stop This From Happening
This is a quite brilliant feature but it also creates a nuisance at times because it saves and manipulates contact details of a person, without our consent. But it can easily be stopped using some simple methods.
Turning Off Siri Suggestions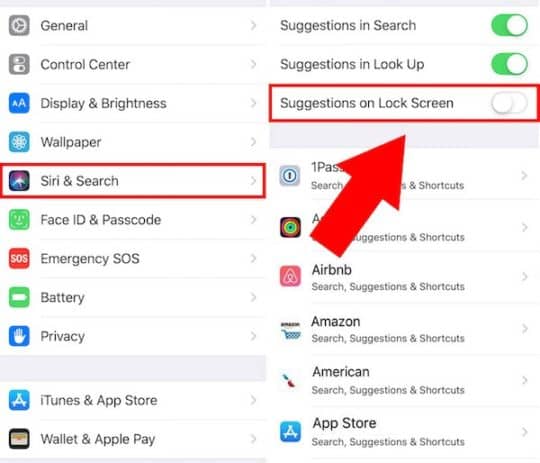 Most of the time, on the lock screen of your device, there will be a "Maybe:" beside a contact's name as a notification. This happens when Siri Suggestion is turned on, on the Lock Screen. In order to stop this from happening, follow the given steps:
Visit Settings and go to Siri and search.
Now, toggle off  Suggestions on Lock Screen.
Signing In and Out of iCloud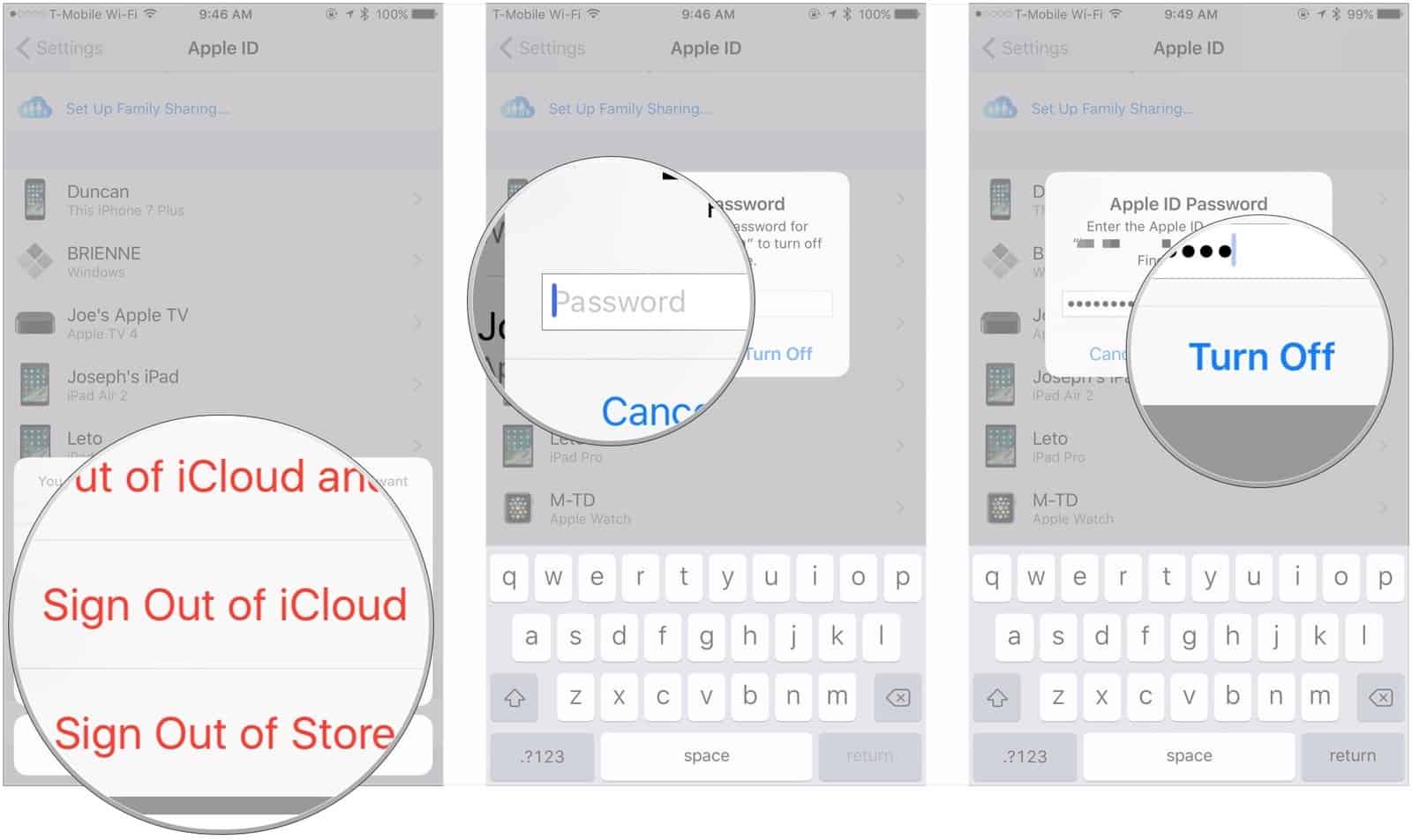 Signing out of your iCloud account and then signing in again might fix the issue with your contacts that have "Maybe:" before them if your iCloud account has your contacts linked to it. In order to sign out of your iCloud account, follow the given steps:
Visit Settings and choose where your name is written on top of all the other options in settings.
Get to the bottom of the screen and click on Sign Out.
Now, enter the password to your Apple ID to disable Find My iPhone Out, because it can't remain on while signing out of your account.
Now, log back into your account by opening Settings and then selecting Sign in to your iPhone.
Create A New Contact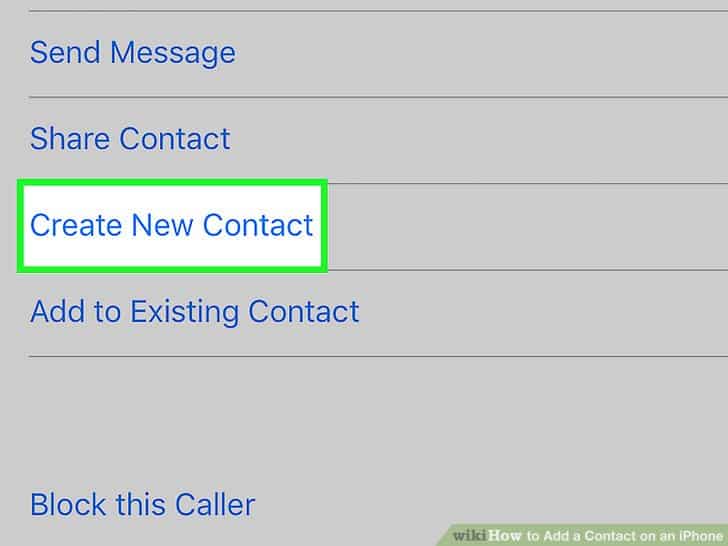 When you receive a message from someone,  your device tries to figure out the name and you might see the name written above that message strip with the prefix "maybe:". To fix this, you can add the number, from which the message was received, as a contact. You can do this by following the given steps:
Tap on the number in the conversation and click on the information icon which looks like an encircled "i".
Tap again on the number.
Now, click on Create New Contact.
Enter the person's details and tap Done.
The new contact is created and now you won't have to see "Maybe:", before that contact. [Note: These steps are for iOS 12 and later, which is currently being used and if you are using iOS 11 or older then you might find the "i" button on the top right corner of the conversation.]
Delete The Contact and Recreate it Again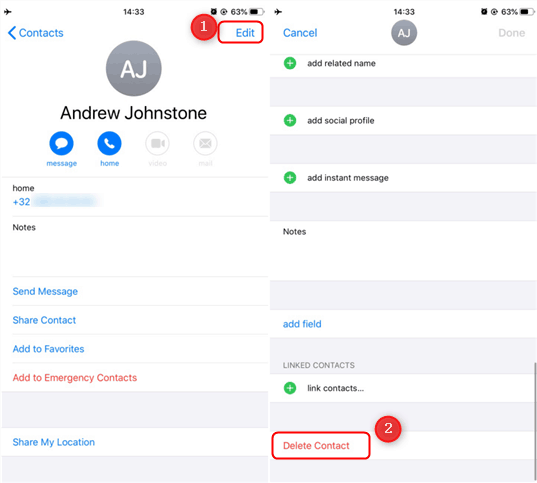 In some cases, the contacts prefix still remains "Maybe:" even after saving its actual name. This can occur due to a syncing error or maybe a minor glitch. This can be fixed if you delete the contact and add it again. This can be carried out using the following steps:
Open the calling app and choose Contacts, which would be located on the bottom of the screen.
Look for the contact to be deleted and click on it.
Click Edit, located on the top right corner of the display, and get to the bottom to click on Delete Contact.
After deleting the contact, create it again.
Update the System Software of Your Device
Updating the software of any device fixes existing issues and mostly makes it better. Although updating your software won't necessarily fix your issue but you can still try it. To do this, you can follow the given steps:
Visit Settings and go to General.
Click on Software Update.
Click on Download & Install, if any updates are available.
Additionally, if this happens due to an app that you've deleted, which primarily had access to your contacts then you may need to install it again or you'll have to modify these contacts manually.
I hope I could address all your queries and you are able to resolve this issue easily. If you have any further doubts, you can visit support.apple.com or you may leave a comment below. Also, please leave a like on the content if it was helpful.