Hello, Nowadays so many Mac users are facing the issue of slow performance. Mac or Mac Book Pro is also like other PC but when it comes to performance people expect more than usual from Mac or Mac Book Pro.
Sometimes Mac or Mac book pro starts performing slowly, It takes a lot of time in a boot process, and sometimes it doesn't get open. These issues usually occur because of poor maintenance, malware, corrupted system files, damaged hardware, and shortage of ram.
So if you're also facing these problems just don't worry. Here in this article we have prepared 10 easy tips by which you can easily speed up your MAC Book Pro.
10 Tips to know How to Speed Up Mac Book Pro or Mac
All the tips below will not take much time, However, it will surely help to improve your Mac or Mac Book pro performance. If you follow some of these tips regularly, you won't have to worry about the performance of your Mac or Mac Book pro.
1. Update Your Mac or Mac Book Pro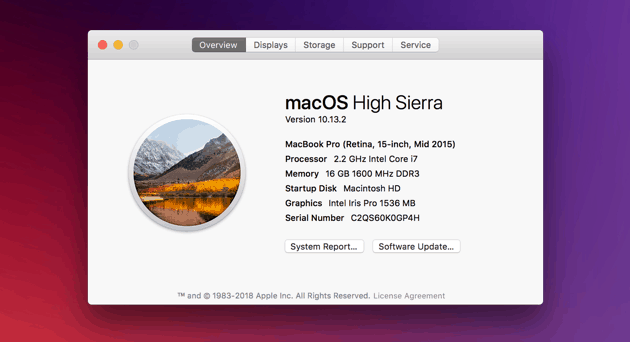 There is a possibility that you haven't updated your Mac for some time. If your Mac or Mac Book pro is not updated just update your Mac.
Every software update contains a lot of useful improvements, some of which can boost your Mac's performance. So allow them to improve your Mac's performance, you just have to upgrade the system of your Mac.  Go to the App Store, click on Updates and install.
2. Locate the Power Draining Processes
Some apps consume more power than usual which leads to slow performance in Mac or Mac Book Pro. So if you want to find out which programs are draining your Mac's power. You can use an activity monitor, Open it from the utility folder of your Applications folder, or you can also use Spotlight to locate it.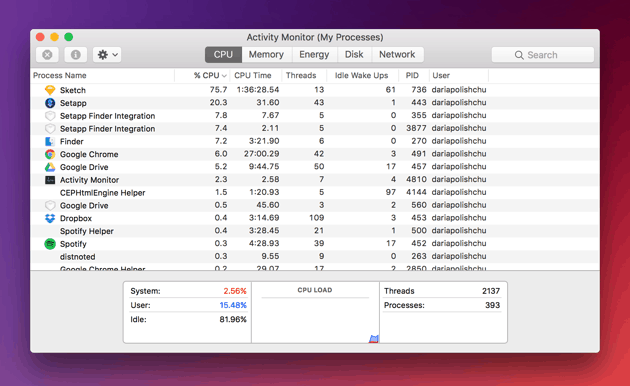 Activity Monitor provides detail information of your Mac's five different sections( CPU, Memory, Energy, Disk, and Network usage). In case your Mac is running slowly, Check the CPU monitor. It displays the effect of processes on your Mac's processor. For detail information click on the specific column name, like % CPU, it will display the list of all programs with their CPU usage.
3. Manage your Startup Items
Startup items are the programs and processes that launch automatically when you log in to your Mac. You might have noticed that some programs and apps start with a super-fast speed or sometimes they don't even take a usual time to load.
So to prevent your Mac from this unwanted startup process. Go to the system preference>user group>check for your user name. Now enter your password, and you get the list of your Login items. Just Select any you don't want to start up automatically and click on the Minus (button) it will remove them from the Startup items list.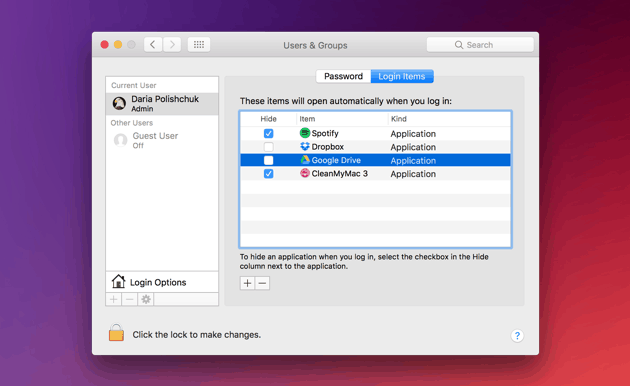 4. Disable Reopen Windows
In Mac OS X, there is a default setting which is to show the login screen when the Mac has booted up. It could be helpful when there's only one user. It presents yet another step during the bootup before you get to the desktop.
So if you want to skip the login screen and login automatically as any of the users on the system, Just follow the guide below:
Go to the System Preferences and select Users & Groups
Click on the Login Options at the left side of the panel
Now select the user account to automatically login from the Automatic login Box.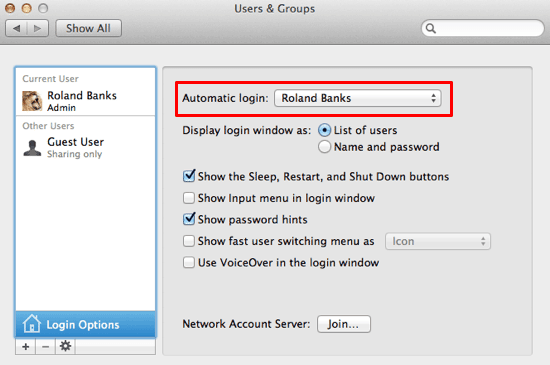 5. Limit the Visual Effects
In terms of visual effects, Mac's are excellent they have a great visual effect. However, the visual effects can also cause slow performance. So limiting the visual effects of your Mac might help you speed up your system.
If you want to adjust your Mac's visual effects to speed up your Mac, Just follow the instruction given below:
Go to the system preference > Dock and uncheck the followings:
Magnification
Animate opening applications
Automatically hide and show the Dock
Set Minimize windows using to Scale Effect.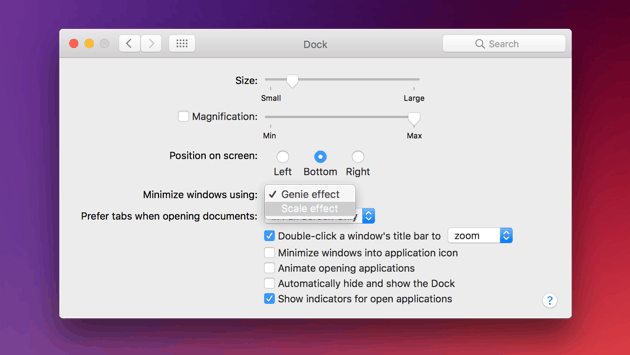 In case, You want to reduce the transparency, To do it, go to the Settings> Accessibility > Display, check "Reduce Transparency".
6. Re-index spotlight
If your OS updated, then you might have noticed that your mac's performance gets slow usually when the spotlight is indexing, it takes few minutes then your Mac starts working as before. Sometimes it gets stuck and your Mac's stops responding or working. If you are facing these issues, Just don't worry you can fix it on your own.
So if you want to speed up your Mac, you have to re-index spotlight, To do that go to the system preference > spotlight and do click on the "Privacy".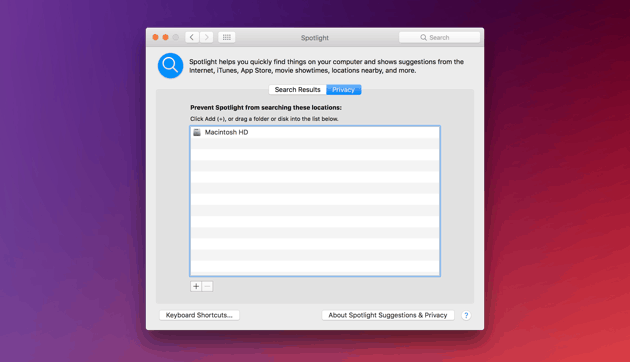 Now you have to get your hard drive from finder into the privacy list. Once added remove it by clicking the symbol, After that, the indexing will start but when it gets finished, it will boost your Mac's performance.
7. Clear the Caches
If you don't what are the Caches, This is files contain temporary data that used to speed up certain processes. Usually, different programs create different caches which helps them to load and perform instantly.
For instance, a web browser caches web pages to load a website faster it crates caches in case you revisit that website then the caches will help you load faster.
It is a great feature, but there is always "but." After some time, these caches start taking a lot of storage on your Mac, and instead of speeding your Mac, that will slow your Mac's performance.
Now you might be thinking how to clear these caches and how to speed up your Mac. You can use any third-party app which will remove all the stored caches from your Mac or you can do it manually.
8. Clean up your Mac's hard drive
If you want to speed up your Mac then cleaning up the hard drive of your mac would be the perfect way to do that. Sometimes hard drives have a lot of bugs and corrupted files that slow down the performance of your Mac.
So if you want to clean up your hard drive then you can do it manually. cleaning up the hard drive manually might take a lot of attention and time. If you want to save your time then just download and use any third-party app that will clean up hard drive automatically.

9. Create a new user profile
If you are not satisfied with updating your macOS, You can also create a new user profile on your Mac. There are possibilities that some settings in your current user profile have been compromised and got changed or cluttered with outdated system logs. So, in that case, if you want to speed up your Mac you should create a new user profile.
If you don't know how to create a new profile in Mac, Just follow all the steps given below:
Click the Apple logo, Go to the "System Preferences".
Now Click on the Users & Groups.
Click on Unlock changes.
Now just add a new user with "+"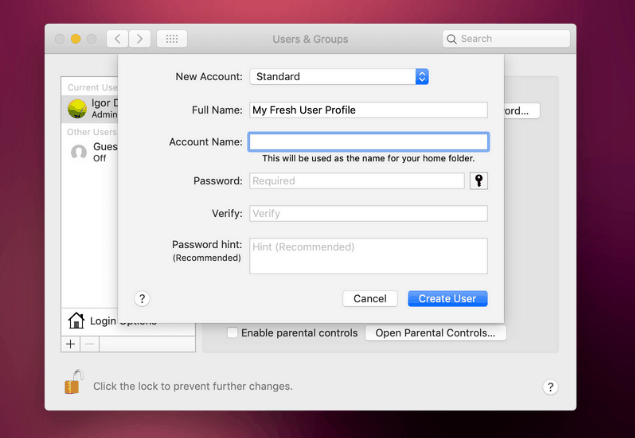 Once you have created a new user profile now you have to import your user data to your new account. Therefore, Mac has an inbuilt feature "Shared Folder"specific for the import of user data to the new user account. You can find it through finder>Go > Computer > Macintosh HD >Users. Just move all your data into that folder and login to your new account.
10. Re-installation of OS
If all the above tips and tricks didn't speed up your Mac's performance, So, in that case, Reinstalling the OS would be the perfect option for you. Sometimes system files get corrupt because of the installation updates, malicious software and malware. When the system file gets corrupt it makes the whole system unstable and your Mac starts performing slowly.
Make sure to create a backup before performing the re-installation of OS. You can do it on your own if you have some experience, Otherwise, just go to the nearest service center. Once the re-installation is done your Mac will get speed up.
Conclusion
I hope this article was informative enough to help you speed up your Mac or Mac Book pro. In this article, we have mentioned all of the possible ways through which you can speed up your Mac. Some of them might be time-consuming but they are worthy enough. If your issue still not resolved your Mac is still performing slowly, there is a chance that your hard drive or ram is damaged. In case your Mac is old and you are using insufficient ram than adding more ram can improve the performance of your Mac or Mac Book Pro.
If you have any other queries or suggestions to make, Feel free to comment down below.
Thank You!