How to restart iphone 8??? Performing force restart in our iphone is as simple as that!!!! doing so perfectly fixes the issue if any. You might have undergone the force restart process before in your respective iphone. But let me tell you as you are going to implement force restart on iPhone8. The whole process might no be different but yes, there is a slight difference between iPhone previous version and iPhone 8.
Apple today, if you notice updating faster than any other introducing new and short way of accessing it. Previously there is a spontaneous click on volume up/down and also the side button in order to perform force restart on iphone version. But changes have been done. This is all especially to save the user's valuable time at the time of fixing certain issues like how to restart iphone 8 perfectly. As a result, go through the points provided below accordingly.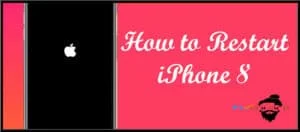 How to Restart iPhone 8 Using Simple Steps
Follow the below steps accordingly to perform iphone 8 force restart without causing any kind of errors. Doing so help you to fix all type of troubleshooting issues in a very less time period. In turn, there are two different ways, where the user can perform any based on their requirement.
Force restart iphone8
Perform force restart excluding side and volume up/down buttons respectively.
So let's study in detail and perform with no fail.
How to Force Restart iPhone 8
Performing this method is very much simple comparatively. Follow all the steps accordingly to perform successfully. Let's start with it right now. As this help to fix certain issues within several minutes.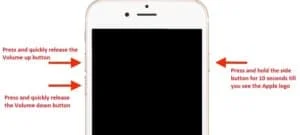 Press and quickly release the Volume up button.
And then press and quickly release the Volume down button.
Last but not least, press and hold the side button for 10 seconds till you see the Apple logo appearing on the screen.
That's all!!! Doing so help you to fix various issues encountered in your iPhone.
Confused!!!!!! Well, let me explain in detail. In the case of iPhone previous versions like iphone6,7 or 7 plus, the user looks forward to implementing volume up, down and side buttons simultaneously. But here?? Well, I think you are clear enough. Apple has made these changes to fix in a short time.
How to Hard Restart iPhone 8 Without Using Side and Volume Up/Down Buttons
This might be another simple method that helps to perform force restart successfully. Follow all the instructions provided step by step to fix certain issues encountered on the respective iphone.
First and foremost, open Settings-> go to general.

There you need to click on Accessibility-> and then on AssistiveTouch.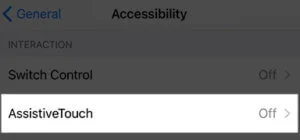 Turn it to on-> click on assistive touch button.

Click on device-> and then choose more.
Finally, click on restart and confirm when you get a prompt appearing on the screen.
That's all!!! doing so also fixes various issues if any.
Closure
Well, how to restart iphone 8???? Hope you are now clear of implementing iphone 8 force restart in two different ways. For any doubts, can drop a comment in the below rectangular section. If you like the article, share with friends and also on the social networking sites. Thank you. Stay connected with PhoneGnome for more interesting fixes.