How to Speed Up Your Mac
How to make mac faster? Tried enough to speed up your Mac? Are you facing trouble to speed up? Usually, all the Mac begin to slow down when they were used for a long time. So how can you get out of it? Is there any perfect solution to fix? Yes, as we all know every problem has a perfect solution, in the same way here are some fixes. Just have a look and try it out.
So, therefore, I have come with different possible solutions and simple guidelines to fix. Have a look, read and perform according to that. All these methods will definitely work and especially it is based on your Mac. Why not we try right now? If yes here we go. You can also fix Fix Macbook Pro Keyboard Not Working Issue when you unable to work with it.
How to Make Mac Faster Using Simple Methods
Let me tell you, below I have showcased simple methods where anyone can try it out and will perfectly fix if the issue is related to one of them.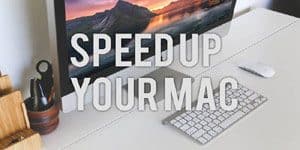 Hard drive is getting full
Outdated Mac OS
A startup is slowing you completely down
A lot of applications are running background
Got old hardware
Cluttered desktop
The browser is filled with junk
Numerous outdated cache files
Fix Mac Running Slow[Simple tip]
By trying out these, still, if you face any trouble, simply contact us by dropping a comment in the below box. We reach you with more perfect solutions/methods that help you to fix very well. However, if your Macbook Air Keyboard And Trackpad Not Working can see here with no hesitation.
The Hard Drive is Getting Full
Usually, most of all save a lot of files to their respective hard drive. If it got full, automatically slows down and leads to this particular cause. Well, how can you fix it? In order to speed up, clean your hard drive by deleting unnecessary files. This might not easy as it looks like. But cleaning up the things will make your Mac work faster.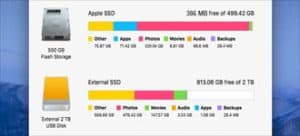 So to make it clean in a simple and accurately, you can use the CleanMyMac3 tool. In turn, using this helps to remove entire stuff and also the hard one. Remember you no need to instruct where to clean and what to do. It automatically does removing caches, logs, language packs which simply helps to speed your Mac in a better way.
Outdated macOS
The best and new you use delivers outstanding performance. Am I right? Unable to get? Let me tell you. If you use the outdated version instead of new, how it supports all platforms? Ultimately performance and speed go down. So this is why Apple releases a new OS Xs irrespective of year. So you have to update on time to avoid this kind of troubleshooting issues.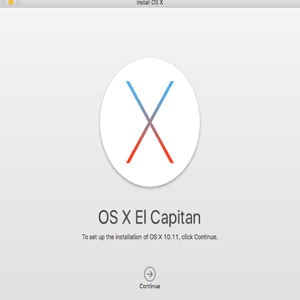 For instance, move to the Mac App store, search for macOS Sierra. Install it so that can see the best performance boot. Still, for some reason, mac is running slow, this is all due to the disk permissions getting broken. So download the app, move to maintenance tab and then click on Repair Disk Permissions.
A startup is slowing you completely down
Does the startup screen notify as full? Or busy in executing background applications? And is this the reason behind mac getting slow day by day? So in order to make macs run faster, clean start and make OS run more faster. In other words, if your Startup Disk Is Almost Full, can go through here to fix more fastly. So move a step forward by deleting all unused files/ unnecessary things. To do so: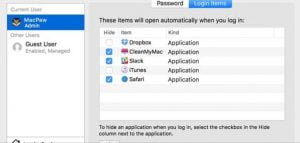 Go to System Preferences-> Users and Groups-> perform a click on the respective username.
Tap on login items-> click on the name of the application-> symbol located below the list appeared to the left.
Doing so will remove all the applications from the list. Make a note, the fewer applications, better. In turn, helps to speed your Mac very well.
A lot of Applications Running Background
This is the most common thing that ever happens irrespective of time. When you run many applications at a time/ when the system running a lot of apps in the background, you can see this cause. So for making mac run faster, you are going to fix end processes with the respective Activity Monitor. Usually, it shows all the processes using the system resources. So open your app folder-> Utilities-> Activity Monitor-> Open it. You can check out the list of apps and processes happening on Mac in real-time.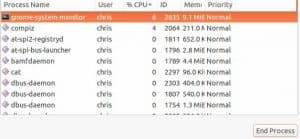 Now here you can see what exactly the cause behind it. So tap on memory-> memory filter-> that completely sorts all the programs by the amount of space on the Mac RAM. Higher the number more will be the speed. If required, stop the app from operating by tapping on the lists and click on gray X icon available at the top-left corner of the window.
Got old hardware
When you use old hardware on your mac, it automatically makes your device slow. In order to get rid of this, upgrade your hardware. Few can be done and few beyond help. Doing this might take much time or costs a little, but trust me, after performing this, you make mac faster without any fail.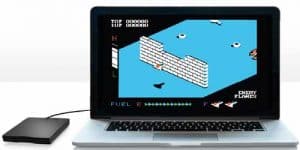 Cluttered Desktop
Well, if you are using your desktop as a file dump, it is high time to clean up. No one is aware of this. But yes every desktop icon has a little active window that allows your mac to render and process very well. If suppose, you have noticed there are myriads of icons, then no wonder your mac going slow.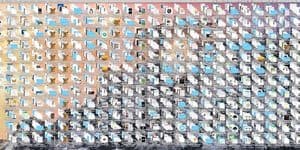 In order to get rid of this, looking forward to make my mac fast, organize files into separate folders respectively. Now you a right to move from here to other location. Make a note as you should never worry or moving to a second thought when you send trash thing which is not used so far. Just simply remember cleaning the desktop properly means making macbook pro faster ever and ever.
The browser is filled with junk
how to make mac faster? Most of all use the Mac online. It means 90% of the day work on Mac, your system automatically gets slow. Remember even the fastest machine can be dragged down by hundreds of opened tabs and also the extensions. So the simple thing is to remove extensions which are not required. And this ultimately make macs run faster.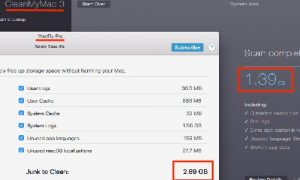 Also, when you download something, and if you get the pop-ups/ torrents of advertisements on your screen, slows down your system. Remember, every extension weighs your Mac's speed. This may collect your data too. In that time, how to make your mac run faster? Follow the below steps for how to make mac faster.
Launch the Chrome browser.
Click on three-dot icon available in the right corner.
And now again click on more Tools-> Extensions.
Then now you have a chance to disable extensions/ delete them completely. As such it is preferable especially when you not able to recognize what exactly it is. For instance, how can you remove safari extensions manually? Is there any process for how to make mac faster? Yes, here you go.
Launch the Safari.
Now click on Safari-> Preferences available in the upper menu.
Choose the extensions tab.
And then finally remove the extensions which you no more require.
However, in order to make macs run faster especially in the browser, minimize the number of opened tabs with no second thought. Usually, various IT consultants recommend not to open more than 9 opened tabs at a time. This is the simple thing which you have to remember and this avoids the cause and title for each tab become invisible.
Numerous Outdated Cache Files
Even this is the common factor that you have to keep in mind forever and ever. Wash out the cache and then make your mac run with more accurate speed. In order to do0 so, follow the below points.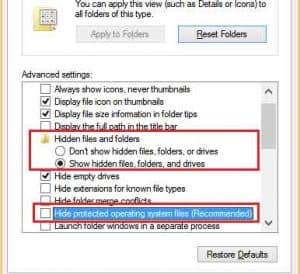 Open Finder-> Tap Go to Folder available in the Go menu.
[su_note]
Type in ~/Library/Caches and then click on Enter.
[/su_note]
Locate the cache folder tree.
Go to each respective folder and clear cache without any fail.
Also, empty the trash bin in a perfect way.
After doing so, its time to delete system caches. The path will be going to be same but you should type as:
[su_note]
/Library/Caches (without a ~ tilde sign).
[/su_note]
All the process for how to make mac faster is going to be same.
Trick For how to Make My Mac Run Faster
Follow this simple tip for how to make mac faster. Download the CleanMyMac, click on maintenance tab and then tick run maintenance scripts option. Running in this way polish up the whole performance of all the deep level system services.
Wrapping Content
I hope you are cleared of all the details provided here. For instance, if you have any doubts, comment on the below section. Also, like the article how to make mac faster, share with friends or also on social networking sites with no hesitation. Thank you. Stay in touch with PhoneGnome for more latest information.