How to Factory reset macbook
How to factory reset mac? Are you looking/ stepping forward to sell your Mac? Or is it essential to wipe and restore your Mac to factory settings? Doing all this help to start fresh and also protect your personal information with an appropriate care. In order to perform this, nowhere you need to move around Apple technician or any. Simply follow the instructions carefully and perform successfully. Here is the simple and official step by step guide.
Make a note as for when you reset the Mac, all the information stored will be wiped off. So this is very much essential to create a backup to save all the important information and data. Well, also you can manually back up all the data by copying everything to an external drive or icloud. However to faster and more secure thing is to back up your Mac is none other than time machine which is considered as a Mac built-in software.
Also Read: How to Make Mac Faster?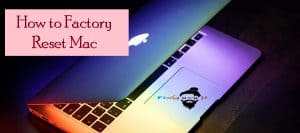 About MAC
Before going to different ways/ using time machine, make a note as you need to wipe up your Mac. Well, this can be done by using CleanMyMac3 with no second doubt. As it helps you to remove all the files like from larger to old very well. Once you are done with how to factory reset mac, can enable time machine without any fail.
The outlet which you must and should cross-check before resetting your Mac to factory reset mac shown below.
Deauthorize the iTunes.
Turn off the FileVault.
Disable iCloud.
Sign out of iMessage.
Erase touch bar data.
How to factory reset mac in Simple Steps
As a result, once you are done doing backup all your data, give a fresh start using methods. Follow the steps carefully showcased for how to factory reset mac in pretty simple and easy way.
Restart your Mac to recovery mode.
Erase Mac hard drive perfectly.
Reinstall your Mac operating system.
These three simple methods help you to work on how to wipe a macbook pro in a better way and help to reset without causing any kind of error.
Restart your Mac in Recovery Mode
Follow the simple steps for how to factory reset mac provided below in clear and understandable format. So here we go without any fail. Why delay? Have a look right now.
Go to the Apple menu available in the top corner of the screen.
There you need to choose restart.
After doing so you have to hold command and R keys at a time.
So that you will notice a recovery mode window.
Hope you are done by performing all the above steps one by one carefully. Now let we go with some more methods factory reset the computer in a successful way.
Clear out your Mac Hard Drive
How to reset the computer to factory settings? Follow the below steps carefully in order to clear out all the hard drive successfully. Here we go.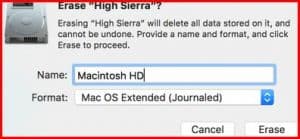 The first step, choose the disk utility available in the utility window with no doubt.
Tap on the continue button.
And now you are asked to choose your startup disk.
There you need to click on erase from the buttons available at the top of the disk utility window.
Finally, perform a click on erase with no second thought.
Once the whole process gets complete, go to the disk utility menu available in the top left corner of the window. As a result, select quit disk utility successfully for how to wipe a mac process.
Reinstall your Mac Operating System
Well, done with all the steps shown above, then it's the time to reinstall your Mac successfully. Perform a single click on reinstall Mac os or reinstall it with no doubt. Please confirm as you really in need to reinstall. Follow all the step by step online instructions shown on the screen.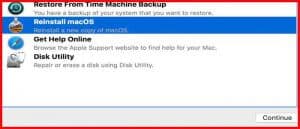 However, if you are not looking forward to keeping your Mac, better to quit the process. As a result, hold the command and Q keys, choose shut down to turn your Mac off and leave to the new user respectively. That's all. You are done!!!!!
Hope you are well cleared of all the details provided for how to factory reset mac in clear and understandable format.
Closure
I hope you are clear about all the concept how to factory reset macbook pro showcased here. For any doubts, simply drop down with no second thought. As a result, if you like the article factory reset macbook pro, share with friends and also on social networking sites without any fail. Thank you. Be in touch with PhoneGnome for more fixes.