How to Copy & Paste on Mac
Copy and paste on a Mac is always the same, notwithstanding what Mac operating system is running. Whether it is macOS, Mac OS X, OS X, or Mac OS, on any Mac ever produced, the commands for copy and paste have always been the same. It is is very basic to use command +C and Command +v on windows but what are the equivalent copy and paste keystrokes on the Mac? This article provides you with a proper guide to copy and paste on a Mac be it a picture, link, text, or any other item.
Also Read: Which Is The Best Web Browser For Mac?
Let's Address The Elephant In The Room: How To Copy and Paste On A Mac?
Start With Basics- Command + C To Copy
To copy you need to press the command +V
First, you need to select the text, a picture, or an item and press the Command + C on the keyboard to copy it to the Mac clipboard.

Another Option: You can also try copying text or items by going to the "Edit" menu and selecting "Copy" from the table choices.
 Mac: Command + V To Paste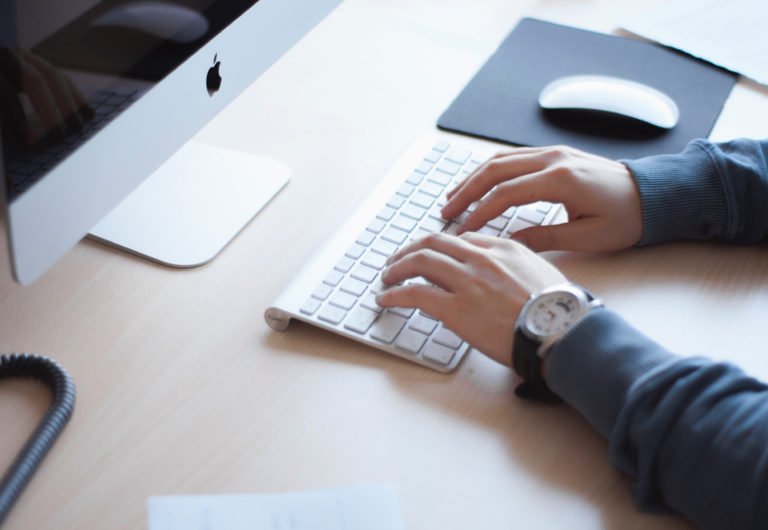 To paste you need to press the command +V
Place the mouse cursor where you want to paste the item currently copied to the clipboard, and hit Command + V to paste it into the at the location where the cursor is positioned.

Another Option: Paste text or other items from the clipboard by going to the "Edit" menu and selecting "Paste" from the dropdown table.
 Remember Control + C and Control + V = Command + C and Command +V
For copy and paste are as follows for those coming from a Windows background, you just need to replace the control with the command.
COPY PARALLEL: Control + C = Command + C
PASTE PARALLEL: Control + V = Command + V
Copying & Pasting on Mac with Menus
Menu options for "Edit" also allows Mac users to copy and paste. This option is easier than any other command or option for some users since it does not require using keystrokes, instead, the entire procedure of copying and pasting can be done by clicking on the relevant menu options.
Choose the text or item you want to copy on the Mac

Pull down the "Edit" menu and select "Copy"

Steer to where you want to paste the copied text, picture, or other any other item on the Mac

Go back to the "Edit" menu and then choose "Paste" to paste the copied data into the coveted location
Practising the menu system to copy and paste is one of the simple and efficient ways to copy and paste anywhere in Mac OS between apps. Now it totally depends upon the preference you chose to copy and paste with the keyboard shortcuts or the menu items. Well, it would be great if you are willing to master the shortcut keys that would reduce your baggage of work.
You Can Go For Alternative shortcuts
You can go for the above-mentioned options but willing to know more then go ahead.
After selecting the object or picking the paste position.

Right-click and select Cut, Copy or Paste from the menu; or select them from the Edit dropdown menu.
You Can Try Copy and paste between devices
There are many advanced options available nowadays, You definitely can try most of them. 
 Universal Clipboard with macOS Sierra, it has been possible to Copy on your Mac and then Paste on your iPhone, or vice versa.

As you already know the commands it as simple as it seems. Highlight the object on your iPhone, say, and tap Copy. Now open a document on your Mac and hit Cmd + V. It can be a little slow but definite.

But as the question arises how you get to know if Universal Clipboard is available? Make sure that other than iOS 10 and macOS Sierra or later, both devices must be signed into the same iCloud account and have Bluetooth and Wi-Fi switched on. And they will both have to pass the Continuity requirements.
You must also check some of the settings like:
On the Mac, open System Preferences > General. Make it clear there's a tick next to 'Allow Handoff between this Mac and your iCloud devices' near the bottom of the menu.

On the iOS device, open Settings > General > Handoff and make sure Handoff has a green slider.
WOW!! Now You Know To Copy And Paste On Mac.
With all the definite guidance and shortcuts now you know how to copy and paste on Mac. Though you are a new user still you can do it like a pro. Comment below and let us know how beneficial was this article for you to lear copy and paste on a Mac?