Ways to Clear History on MAC
How to clear history on mac? Well, if you like to make your browsing status faster, simply start clearing out the previous tabs or history successfully. Never get panic while you clear the whole browsing history. This is why it takes a while to clear the whole. Make a note as this is not too hard to delete manually. Here I am going to show how to safely remove browsing history from your Mac in a quick overview. Also, there is a faster way to remove it.
Like to know how? None other than using cleanmymac3. Simple download and clear in seconds. Through this, you can also clear junk files from large to old, broken downloads, system cache, and much more in less time period. Well before going to steps, let me tell you what exactly it is? When you start surf something, your browser remembers each and every single page that you visit. Whatever you choose an incognito mode or private browsing, does the job very well.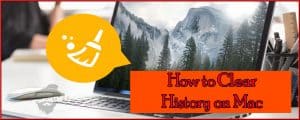 About MAC
Websites you visit will now show through autofill Google search forms whenever you look at them. Usually, you can identify them as they are highlighted in violet at search results. Why browsing history plays a role? Well when you like to get back to the most important site that you recently visited, can get back to it in seconds without any fail.  Well, if in this case, why to remove? As it could relate to privacy, business confidentiality, or simply like to clean all things at regular intervals. So now we are going to learn how to clear history on mac in simple steps.
How to Clear History on Mac?
Cleaning browsing history and other information stored will be pretty simple and very much easy.  All the thing you have to do is have a look on below and choose one of them which you frequently deal with it. As a result, follow the steps one by one for how to clear history on mac carefully.
Steps to clear all history on Safari.
How to delete history on mac chrome.
Delete all data on Firefox successfully.
Using CleanMyMac3 which is a simple method.
How to delete history in Safari?
These are quite simple. You have to simply go through the below steps for how to clear history on mac and follow according to it with no second thought. So are you ready to clear browsing history on your mac? Well, let's go right now and deal with the process how to delete history on mac.

The very first, simply launch the Safari browser on your Mac.
Click on history tab available in the top menu.
There you are requested to choose clear history and website data with no doubt.
And choose the time range either you are looking forward to deleting all history or today's or a few days history, can go for it.
Finally, click on clear history and you are successfully done.
All these steps help you to clear all your history, third party data which is unnecessarily stored on your Mac in the simple and quick method. So are you clear about it? Got some idea? Well go for it and wash out very well.
Now we have seen the steps how to clear history on mac when you browse through Safari. Now let us go and learn about different browsers like how to clear history on chrome in simple steps by making a quick overview.
How to delete browsing history when you use Chrome?
You can try out this when you use chrome with no second thought. Simply attempt these steps one by one to clear out all the data in a very short period of time. So here we go.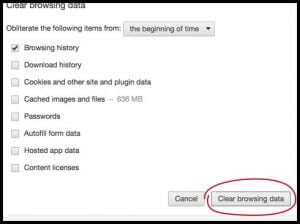 Firstly, open the Chrome browser on your Mac.
Perform a single click on the icon showcased on the top right corner of the page.
Select history from the list.
And also choose History on the pop-up menu with no other doubt.
Tap clear browsing Data by selecting the time range as you like to delete for today or all days from the start day or only certain days.
Perform a checkmark in the browsing history as well.
Now finally as I said click on clear browsing data successfully.
That's all. You are done!!!! Not able to believe. Well, these simple steps help you for how to delete history on google chrome in seconds. Now let us learn the simple steps for other browsers in clear and understandable format.
How to clear Firefox history manually?
Do you use Firefox? Or unable to learn steps to clear history on Firefox? Well, if in that case how to delete google history? I am going to help you in a most simple and quick overview. Have a look, follow them one by one and clear the history very well.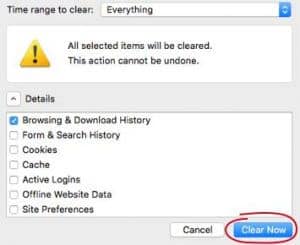 The first step, open the Firefox on your Mac with no other doubt.
And now open the history tab available in the form of the menu bar.
Tap on clear recent history without any fail.
And don't forget to choose time range as it might be an hour/ certain days/ all browsing data.
Cross-check all the details and click on it before stepping to clear the whole thing.
Thereafter, select browsing and download history.
Uncheck the rest if you think they are very much important to you or if they get used anytime in your day to day life.
Finally, tap on clear now and that's all. You are successfully done with it.
Hope you are cleared of the concept how to clear history on mac showcased here in a simple way. Never go a step back to read all these steps as it helps you a lot and help yo delete in more fast and easy way.
Till now we have seen how to clear out through simple steps manually on the respective browser in your Mac. Now we go and learn to delete history using CleanMyMac3 in seconds without any fail.
Use CleanMyMac3 to Delete Browsing Data
Here we go with a quick and simple guide to follow up on for how to clear history on mac and remove all the browsing data in seconds. The simple thing is you have a chance to choose the fastest way.
Get the CeanMyMac3 for free.
Go to its privacy module, choose the browser you use/ messenger if required.
And clean whole history with a single click.
As doing this saves your time whenever you like to clean up.
This is for browsing history. But make a note as your internet activity will be stored on your Mac like in the form of caches/ logs/ downloads and files you stored a long time. So do you notice them and like to clear all? This safe and fastest cleaning app help you to wash out all the junk. So as a result, maintain by cleaning all the junk files in regular time intervals, make your Mac work faster when you browse with no second thought.
Also Read: Force close mac
Final Verdict
Hope you are well understood of all the steps showcased here. As a result, follow them and clear out very well. If you like the article google browsing history, can share upon with friends or also on social networking sites. As this help them to clear history in short time. Therefore, for any comments, drop a comment on below section. Also stay back with PhoneGnome for more perfect fixes in short time. Thank you.