Are you looking for the different methods that can be applied for how to clean startup disk on macbook right now? If yes, then you have come to the right place. Usually, we get this particular issue when your disk is filled with multiple files or the files stored for a long time which are unused right now. So how can you clean up mac hard drive? No problem. Follow the simple instructions provided for the methods how to clean startup disk on macbook given here to clean up mac hard drive successfully.
But before that let me tell you, what exactly startup disk? And how to eliminate mac startup disk full issue? This is the partition on which the Mac Operating system works great. Usually, it has some amount of space that you likely use to store certain files and applications very well. Well, without saving or storing, you might not come out as simple as we notice. It is all using Mac to function. Moreover, you can begin to accumulate and limit the whole space remaining on the particular disk.

How to Clean Startup Disk on Macbook Using Different Methods
Well, as simple as that!!!!! Unable to believe??? Well, here we go with various methods that help us to clean up mac hard drive in a very less time. So are you ready to learn these instructions and like to free up your startup disk, why to delay? Here we go.
Wash out all the cache files on the mac.
Get rid of all the localization files.
Delete old iTunes Library backup.
Remove all the old iTunes backup.
Delete iOS Software updates.
Delete Unnecessary Applications.
Clean up the Downloads, Movies, and Music Folders.
How to Clean Startup Disk on Macbook By Clearing Out Stored Cache Files
Before going to learn, let me tell you what exactly the cache files? These usually help the Mac to run various programs in a very smooth way. Mac usually maintains few blueprints how the program must be load or run or look-alike bit faster. But all the caches occupy some space and ultimately make you get startup disk full. So how to free up disk space on mac? Is there are any steps to be followed for disk cleanup mac? Here we go.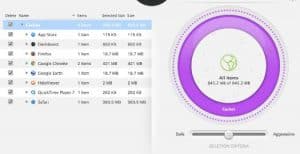 In the first step, you have to open the Finder window-> and there select Go available in the menu options list.
Now click on Go to Folder-> type in ~/Library/Caches-> and now delete all the folders that usually occupy a lot of space.
Deleting cache files is not like wasting your time. This is the good thing as doing so save your mac and run your system more faster.
Once after the perfect deletion, all the applications and processes you run on the mac will make them possibly refresh and remove in a perfect way.
Also, you need to cross check the /System/Library/Caches folder and if you like to know the utility cleans up your mac is none other than Clean My Mac Software. This is done with some clicks. And then have to restart the mac with no second thought. That's all!!!!!!
How to Get Rid of Localization Files
This is another interesting method that helps you to get rid of localization files. Well, but how to do mac disk cleanup with simple steps? Here we go. The localization files are also known as language packs that help to delete the unused files in a very short and simple way.
Firstly, open the finder window-> And then go to Applications-> Press Ctrl+ click on the application.
Now you have to select the show package contents-> Resources-> and look for the files ending with .lproj.
Simply select->drag all to files to the bin for deleting multiple unused files at a stretch.
That's all!!!!! If required, you can use Clean My Mac software to get rid of localization files successfully.
How to Delete Old iTunes Library Backups
As per the advancements and improvised technology, we see a lot of changes happening on updating iTunes. Moreover, you can delete all the old iTunes Library backups by following certain instructions provided below.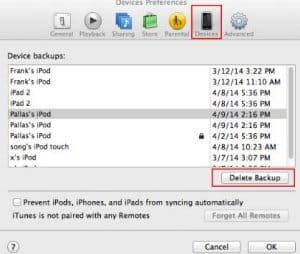 Open the respective Finder window-> Now click on Go available in the menu bar available at the left side of the screen.
Do select Go to the folder-> by typing ~/Music/iTunes/Previous iTunes Libraries-> finally delete all the previous or old files which are unused and stored for a long time. That's all!!!!!
What is the Process to Remove Old iOS Backups
All the backups might tend to take a lot of space. There you can find and remove by following below instructions in clear and understandable format.
In the first step, launch the Finder window-> then click on Go available at the menu-list-> Select Go to Folder-> there you need to type  ~/Library/Application Support/MobileSync/Backup/.
Therefore, get rid of all the old and outdated backups available at the Mac that has been storing or consuming a lot of space.
In What Way, You Can Remove iOS Software Updates 
Well, how to clean startup disk on macbook? This is another possible way to eliminate all the unnecessary data for your devices in a most possible way. Here we go with all the step-by-step instructions in clear and understandable format.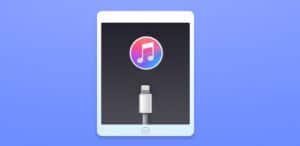 In the first step, open the Finder-> Click on Go available in the menu-list.
Now click on Go to folder-> type ~/Library/iTunes/iPad Software Updates or ~/Library/iTunes/iPhone Software Updates to eliminate successfully.
Therefore, delete all the unused downloaded files for any of the devices and update it. Make a note as no deleted files will be needed at the time after the successful update.
Remove Unnecessary Applications
Usually, leaving all the unnecessary applications idle on your mobile lead to this particular issue with no doubt. So it is essential to eliminate all such applications as soon as possible. So go through all the applications and get rid of the apps that you no more use. Make sure you remove in a right way and drag to uninstall right now.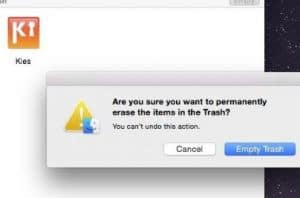 Even though you remove, there is still some space to be cleared whenever you notice startup disk full even after deletion of unused apps. Restart your mobile to clear all the unused space and make your phone refresh successfully. All this can be done even through Clean My Mac software.
In order to remove, simply install on your mobile, click on uninstaller-> choose the application and doing so saves a lot of time. That's all!!!!
How to Clean Up All the Downloads, Movies, Music Folders 
This is as simple as that. Clean out completely by removing unused downloads, movies and rest of the music folders which you no more show interest in it. Also, archive what exactly you need and remove all the other files. In order to archive or compress to the specific folder, select the number of files and compress it to the one zip file. So that doing so will save a lot of space. In order to do so, follow the below steps provided for how to clear disk space on mac one by one.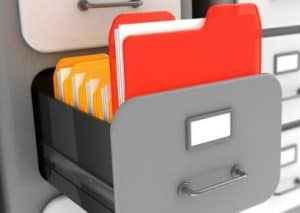 Tap on Ctrl+ select the files you like to compress and then tap on compress available in the options lists.
Identify and remove all the duplicate music files if any and clean up all the songs you download successfully.
This might be simple but helps to clear a lot of space on your Mac successfully. Hope you are clear with all the methods shown here. All the thing you have to do is follow all the instructions carefully for how to clean startup disk on macbook and perform to clear out the issue "Your startup disk is full!!!! Clean it right now".
Closure
Therefore, take out a chance to make your startup disk free from all the unused files successfully. If you have any doubts, simply drop a comment on the below section. Also, like the article how to clean startup disk on macbook, share with friends and also on the social networking sites to help them in eliminating all the unused files. Thank you. Stay back with PhoneGnome for more interesting updates and useful tutorials.