The Apple watches are just not smartwatches we see regularly or some kinda fit band, these watches are real classy gadgets which first get involved in your lifestyle and then turn into a daily necessity.
Apple watch is for sure a never-failing companion for each one of us. They track how much we walk, sleep, run and also keep a track of our heartbeats. Reminds us how much is the target set for today and you have to achieve it.
The inbuilt apps and software in the watch make you touch your phone a little less now. Before wearing this watch, you used to spend like more than half of your day having the iPhone in your hand but now, this masterpiece is wrapped around your wrist and you don't need to pull out your phone to reply to texts even.
The inbuilt GPS is simply the best, be anywhere in the world, you are in the reach of your loved ones, never far away.
But there is one thing which can make this awesome gadget stop work, yes you guessed it right, We are talking about the battery. No matter how advanced and best performing you watch is, if there is no juice in the battery, it's a piece of garbage.
So, in this informative article, we will tell you how to charge your apple watch? & How long to charge apple watch? Because, both the correct method and the precise timing matters as this watch takes away a big chunk from your bank account to get wrapped into your wrist.
Let's go one by one.
How To Charge Apple Watch?
So, the apple watch comes with a magnetic charging cable & 5-watt compatible adapter. You will need these all things to charge up the juice of your battery.
If you have lost the adapter somewhere, don't worry, you can still charge your apple watch. All you have to do is connect the magnetic cable into a computer or Macbook (if available). And you don't have to worry about the computer passing an over wattage to the watch and may damage it, this doesn't happen. Relax.
Just follow the steps written below.
Step 1: Plug the magnetic cable in a 5-watt adapter or computer.
Step 2: Put the apple watch on the concave side of the charger.
Step 3: Switch on the electric supply.
Step 4: With a chime sound the apple watch will start charging its battery. A charging symbol will appear on the watch face.
How Long To Charge Apple Watch?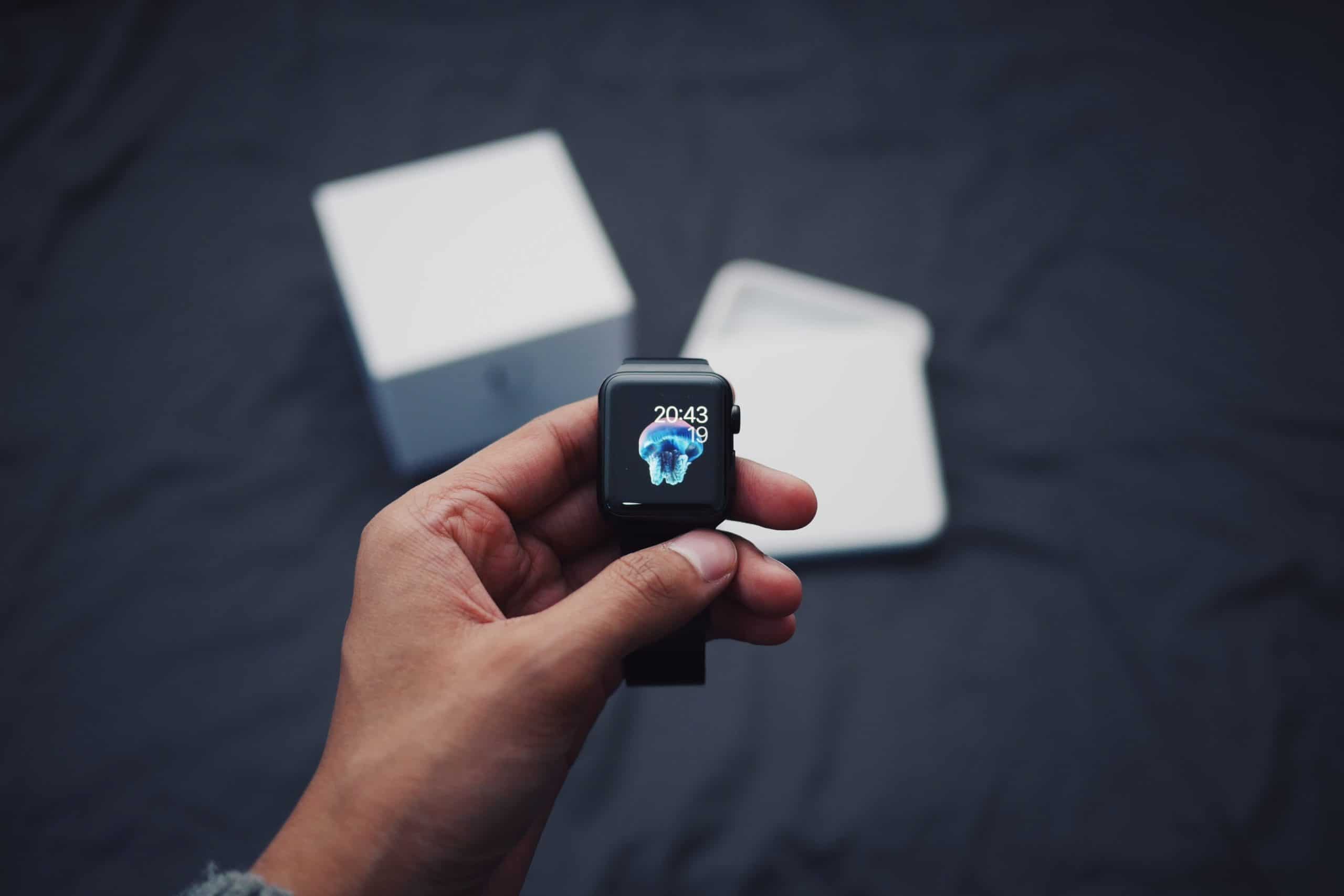 This is a slightly bigger issue than compared to the previous one. I can bet even you have given this a thought once, how long should I charge my watch? Am I over-charging my apple watch? Okay, if you haven't received anything like this ever in your brain, many people's concern lies exactly here.
However, the apple watch comes with inbuilt auto cutoff feature. So, when your watch battery juice goes 100% it automatically cut off the charging circuit.
But as this is a general concern so, follow the steps written below and save your expensive apple watch (well it's already safe anyway).
Step 1: When you hear a chime sound, that indicates your battery started charging. See the watch face to confirm the charging status.
Step 2: Swipe up on the watch face and navigate to the battery glance. Here you will find the battery percentage display. Remove your watch from charging once it touches 100%.
Step 3: Generally, the apple watches take around 3 hours to charge from 0 to 100%. Yours may differ depending on the model or condition of the watch but still, 3 hours will work for you.
I hope I could address all your queries and now you can easily resolve How to charge apple watch, how long to charge apple watch issue. If you have any further doubts, you can visit or contact your service provider or you may leave a comment below. Also, please leave a like on the content if it was helpful. And do tell me about your experience in fixing this issue, in the comment box.