You're in a meeting or on a date with the crush you were following since ever or maybe just laying around killing time by watching your favorite web series in the corona lockdown and a naggy person started what they're best at, irritating you!
Your phone is ringing continuously murdering all the adrenaline rush scenes with all possible twist n turn. Looks like you are ready to call the hitman and set a $5k bounty for your undesired friend's headshot but things don't work like this in real life, right?
 It's always an option to put the phone on silent and continue with your ongoings but hopelessly it doesn't apply while streaming videos/games online generally. Moreover, there is always a fine chance that you may miss something important while avoiding the naggy friend, consequences may range from a simply asked question "where were you?" to "you don't deserve it, you're fired!" heard from your grumpy boss in an ever furious voice.
 Also Read: Hide WhatsApp media from gallery.
Learn Ways of How To Block A Number On Android.
 In android devices, there are multiple options to block anyone from calling or spamming you and save yourself from the harassment. Blocking a number generally covers both calls & texts but some devices give you the option to choose whether to block message or not.
However, there is a never-ending range of different types of phones these days and they all run on a different version/approach from one another, and sometimes even OEM apps alter a lot the system with their own set of credentials.
Below are the ways to block a number on different brands of phones & service providers.
SAMSUNG:

Chuck it in a single go. Just pick the number from your "recent calls" list and you will find a block option on the extreme right down on the screen. If the number is not from your saved contacts, you will find an extra option to report that number so that you tag the person in a category of how they are spam and let others know why to block them too. In both ways, you will get rid of calls and texts from them.

STOCK ANDROID/GOOGLE PIXEL OR NOKIA: Both the Google Pixel and Nokia phones use a stock android operating system for smooth functioning purposes. Stock android helps to protect your data too more securely than an android one. There are two ways to block your spammer on stock android, the first one is very simple. Just go to your calling app and click on the "recent calls" tab now pick n long-press the number you want to block, after the long press you will find a few options consisting of the desired "block contact" in it so press it and you are done. No more calls and messages from that particular number. The second

method consists of opening the Phone app, tapping on the three-dot menu icon on the top-right corner, and selecting "Settings." From the menu, just hit "Call blocking" and add the numbers you want to block.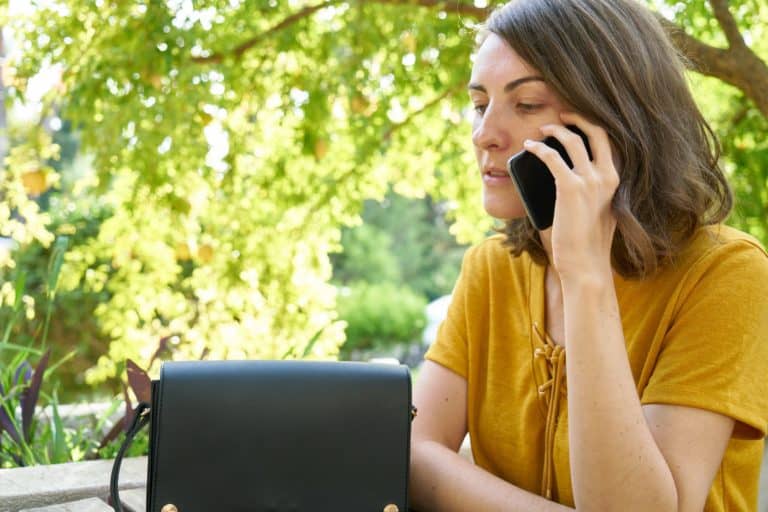 VERIZON/T-MOBILE/AT&T/SPRINT:

These popular brands undoubtedly impart you the feature to block the number all by yourself like the way you did in Samsung but what if you are into a profession (probably a sharpshooter) which makes you switch your devices every now and then? They have a solution for this too.

Just call your service provider on their helpdesk and ask them to block the number for you. Now you don't have to worry about they might call you on the new device because they simply cannot. You can visit the service provider's official website too for the purpose.
Verizon – www.verizonwireless.com 
T-Mobile – www.t-mobile.com 
AT&T – www.att.com
Sprint – www.sprint.com 
HTC:

Blocking numbers on these devices are cakewalk for anyone. Simply just open the phone app, tap n hold the number until it shows you the option of blocking it on the first hand, click OK and you are good to go.

LG:

It's almost rare to find LG phones in today's market, isn't it? Well, the procedure is almost the same as other devices but their different vocabulary and not to forget a few extra steps may be to justify their never heard legacy, all together made them secure a separate paragraph here, smart!

Okay, folks so grip your LG phone and open "Phone App" and leave all the mess there, just tap the 3 dot option on the top right corner in the screen. Now select "call setting" and then "reject calls" now push on the "+" and start selecting the numbers you want to get rid of. End it up with OK and you can take a deep nap after this hard work.
UNBLOCK IS NECESSARY TOO.
Ever heard the phrase "Time changes everything" and so your mind is no different. The irritating person yesterday may give you reasons to like them today and now the blocked status needs to get dumped from your phone.
If any survey is conducted on how many of the phone users have at least once blocked someone from calling them, I'm sure the poll would go above 80% for YES. And I can bet on this, more than 30% of them would agree to the fact that they unblocked the person again to give them another chance.
Fun fact is that Android holds a huge stake of 74.13% in the Mobile Operating System Market Share Worldwide.
To unblock the number use the same method written above respectively for your device. If you have asked your service provider to block the number, call the service desk again and ask to unblock or you can visit the same websites for the purpose.
I hope I could address all your queries and now you can easily resolve the How to block a number on the android issue. If you have any further doubts, you can visit or contact your service provider or you may leave a comment below. Also, please leave a like on the content if it was helpful. And do tell me about your experience in fixing this issue, in the comment box.