We understand how tragic is it to see your daily need app store "Google Play Store" showing the error "Google Play Services Has Stopped".
You are trying hard to avoid this error as if nothing has happened but you keep on failing. Clicking, again and again, the "Open App Again" option is fetching you nothing but disheartening ridicule from the software as it leaves you with a blank screen.
Here it is advised to check other google owned apps i.e. Google Mail, Google Chrome, YouTube, etc if these are giving you the same error too? If yes, then you are going through a hard phase of service failure.
Every google supported app is giving you service error message one different from another but with the same reward of not able to use it. Disappointed? Keep reading the article and leave everything on us.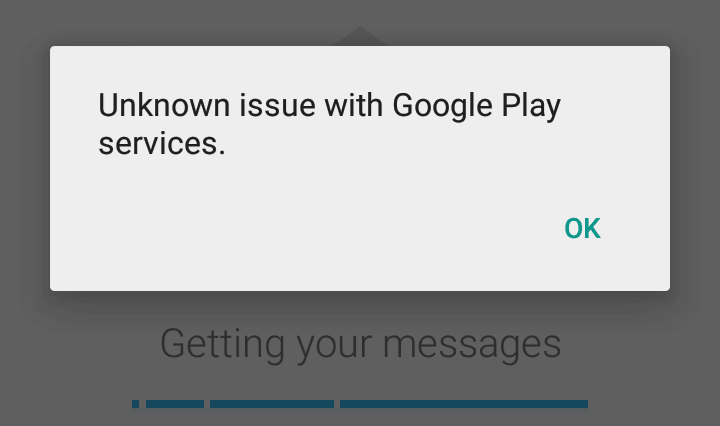 Why This Error Came In Your Phone? : Explained.
Don't you agree that we are using our phone approximately double the hours than we sleep nowadays? Maybe our global connectivity and ever-growing internet amenities have made us include and accept this pattern as our new lifestyle. That's why we are less likely to be citizens and more netizens in this 21st century. 
This scenario is tensioning for the human race and also ever-increasing the load on the apps and software too. Apps are not programmed to show the level of fatigue on them but they do fall into distress trap and hence show us "services has stopped" error.
The huge number of hours spent on the apps use a thick amount of internet data. In android devices, all the certified apps are downloaded directly through Google Play Store. And this pressurizes the google services handling the app store and other supported apps.
Continuous use of these apps supported by google services saves temporary or trash files into the service storage making them lag or slow. And when the pile of trash files goes beyond the limit of dedicated RAM for the google services specifically then these services start troubling you.
Google service handles the app store so, troubled google service will stop executing Google Play store into action. Without troubleshooting this issue in google service, expecting the execution of the Play store is next to impossible.
Let's Kill This Unfortunate Google Play Services Error
It's easy to diagnose why the error is occurring on your phone and so is troubleshooting it. All this mess came in existence because of the pile of temporary/ trash files and this pile will keep heaping as you just can not leave using these apps in this fast pace world. We understand.
So, if we get rid of this pile of junk files our apps will start running smoothly again. Absolutely right! Let's not waste any more time and come let's kick the junk files and make our google service go free as it is kept hostage for a very long time now.
There are basically two methods to make the error go away, both are having an accuracy rate of 100% but must be applied one by one. Sometimes the junk files are piled in multiple places which makes it use the second method too. Below are the method, go through them.
Eliminating the extra service:
Step 1: Open the "settings" menu on your android phone.
Step 2: In the options down below you will find "Apps" open it.
Step 3: Here you will find a plugin with the name "Google Play Service for Instant Apps".
Step 4: Click on this service and uninstall it straight away.
This "Google play service for instant apps" is nothing but a pseudo service that serves us the failure we are experiencing. Try using the play store again and it will work for your device now.
Step 1: Open the "settings" menu on your android phone.
Step 2: In the options down below you will find "Apps" open it.
Step 3: Tap the plugin "Google Play Service".
Step 4: Here you will find an option "Storage" tap on it and clear the data.
Step 5: Go back and pick "Google Play Store" and open it.
Step 6: Delete whole data from here too along with cache.
Here you have cleared all the junk files and nothing can disturb you in enjoying google play store services now.
 It is highly recommended to give your phone a restart after trying any or both of the above-mentioned procedures. These troubleshoot methods works for any android device regardless of its brand and model. For further information, you can visit https://support.google.com/googleplay/thread/3300947?hl=en
I hope I could address all your queries and now you can easily resolve the How To Fix Service Error In Google Play Store. If you have any further doubts, you can visit or contact your service provider or you may leave a comment below. Also, please leave a like on the content if it was helpful. And do tell me about your experience in fixing this issue, in the comment box.