An Apple ID helps its user to access the services provided by Apple like iTunes, Apple Music, and iCloud. It also helps you to keep your purchases intact on your personal devices when logged in with the same ID. By an Apple ID, you can keep track of your orders, gift cards, debit/credit cards, etc. It is basically a type of authentication method for all your Apple devices and contains your settings and personal information. Your Apple ID can get locked due to several reasons but it all boils down to one major reason, which is to keep your personal information safe.
The user won't be able to access any Apple services if his/her Apple ID is disabled or locked. Generally, when someone takes a lot of incorrect attempts to log in to an Apple ID, Apple locks that ID automatically to prevent unauthorized use. In such a situation, the user is most likely to see a prompt like: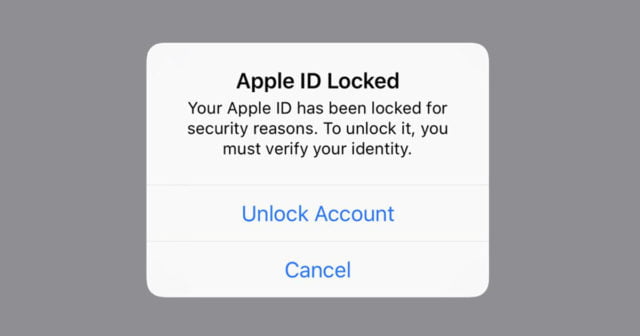 Although, there are still ways to recover your Apple ID and it is quite simply done by verifying your true identity with the help of an account recovery service called iforgot. In some such cases, the user might be asked to reset his/her account password. If you make too many unsuccessful attempts to unlock your Apple ID, then Apple might restrict you from attempts for even a full day. This basically targets to prevent the ability of hackers to perform a brute force attack on your account.
How To Get Access To A Disabled Apple ID
Open your browser, type the link- iforgot.apple.com, and press enter. You'll see a page like this:
You need to enter the Apple ID, which is basically, the email address of your Apple account.
Enter the given code to prove that you're a human being and click Continue.
You will then be directed to a page that depends on the type of security chosen by you for your Apple account:
If the type of security you've chosen is two-factor authentication, then you will get a code on a device trusted by you or on your phone number via a text message. Once you've entered this code, your account will be unlocked, after which you can change your password.
If the type of security chosen by you is the older version of two-step verification, then the recovery key provided at the time of setting up, will be needed along with the current code received on the device trusted by you. If you don't have the recovery key then you might not be able to unlock your account.
If you didn't choose either of these options, you might have to try unlocking your account using the password or by answering some security questions.
Congratulations, if you've successfully regained access of your Apple ID by using the above steps.
After you have gained control of your Apple ID and changed your password successfully, you might also need to set it up in your iCloud settings and all the other Apple services.
Some Steps You Can Use To Protect Your Account
Don't hand out your Apple ID to a lot of people.
Try logging into your Apple ID only through Apple services because sometimes people send phishing emails in an attempt to get your login details.
You can use a strong password for your Apple ID which cannot be compromised easily.
Try setting up two-factor authentication to secure your account even further.
I hope I was able to address all your queries. If you are still having trouble, trying to gain access of your disabled Apple ID, then you can simply contact Apple care or you can visit support.apple.com.