About Apple Airpods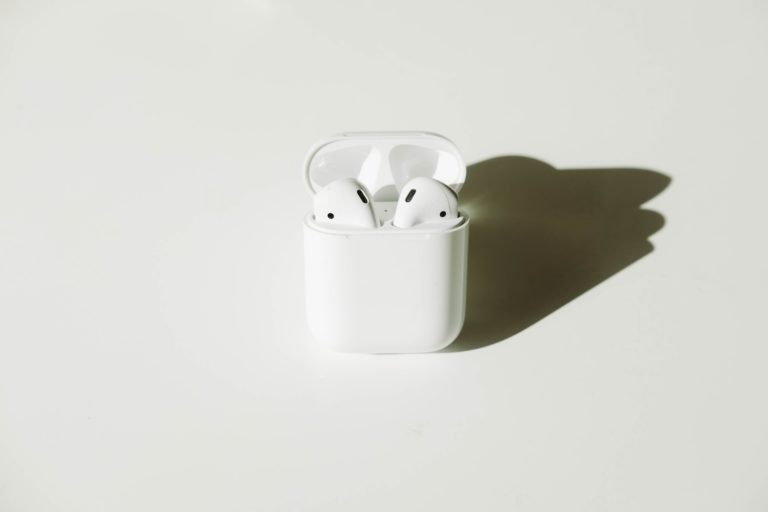 So, we started our journey with big headphones to experience the fun of listening to music privately and exclusively. Those were so big in size in the past time that it was enough to cover your head skull full, you probably didn't need any helmet if you wear it.
Then as time moved, our headphones got sleek and less heavy, giving us more reasons to love them even more. After this, earphones came into existence. Earphones were based on the same principle as headphones but these were more convenient as they get settled in the ear.
The new era brought us new innovations, wireless Bluetooth started taking the throne from earphones. Apple introduced its Airpods to feel the breeze of this change, in their own stylish Californian way.
Apple Airpods is a classic piece of technology, a symbol of superiority and a sense of entitlement over the best of all. The outer case itself feels like pure luxury, this case also serves as both charging unit & holder for the AirPods.
The AirPods are premium inbuilt quality and serves the best experience of sound while keeping the noise canceled in your ear by default. No matter if you call or listen to your favorite track, this airport performance will enhance the quality in minute details even.
So, if you like to run in the morning, take this companion with you. You don't need to worry about falling off from the ears, as it weighs just 5.4gm and that's almost weightless. IPX4 allows you to use these earphones without thinking twice, let the sweat and dust deal directly with the AirPods, they are capable enough to not to get affected anyway.
Also Read: Are Airpods Waterproof?
The back up of these AirPods is also impressive, so you can enjoy your own personal space wherever and whenever you want. After this, if you even run out of juice, just pick the case out and make the AirPods rest in it for a few minutes. See, they are ready to entertain you for some-more hours. Convenient, right?
For more information about the AirPods, you can visit https://www.apple.com/us/airpods/
Why Do We Need To Factory Reset Airpods? : Explained.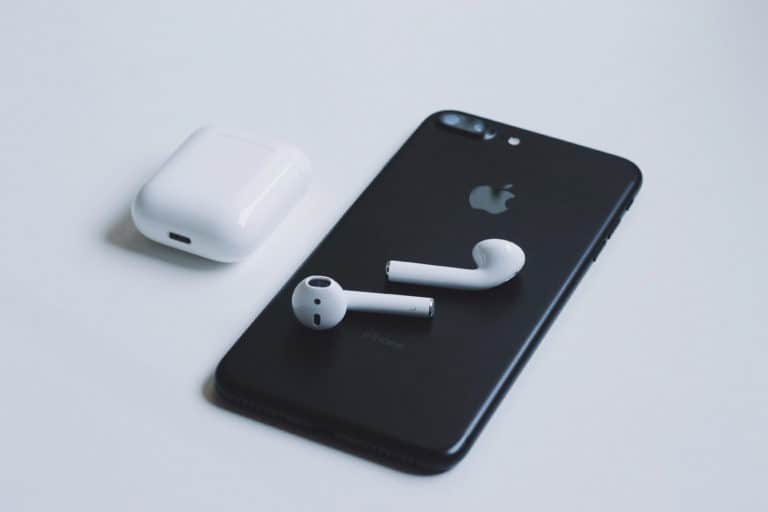 If the AirPods are so awesome to use in real, why anybody would need to factory reset them? Well, they are pretty cool and innovative for sure in the market, but that doesn't make them step far from the range of gadgets. And as far as technical gadgets are in the talks, we just can't ignore glitches and system failures.
In a problem like a connection, issue rises between your iPhone and AirPods, your first reaction would be to give your AirPods a reboot and try again to connect. If you still fail to resolve the issue, you are left with no option but to factory reset the AirPods.
If your AirPods keeps crashing and starts misbehaving in performance then you got to reset them, as this issue may come into action because of bugs between the phone and AirPods.
The factory reset should be considered if the AirPods are meant to connect to the other device other than your usual iPhone. However, you always have to option to forget the device from your iPhone but it's recommended to factory reset the AirPods to their custom settings before joining other devices.
Procedure To Reset The Airpods.
The procedure to factory reset the AirPods is quite simple and doesn't need your iPhone to do a single effort even.
To perform the task, follow the procedure written stepwise down below.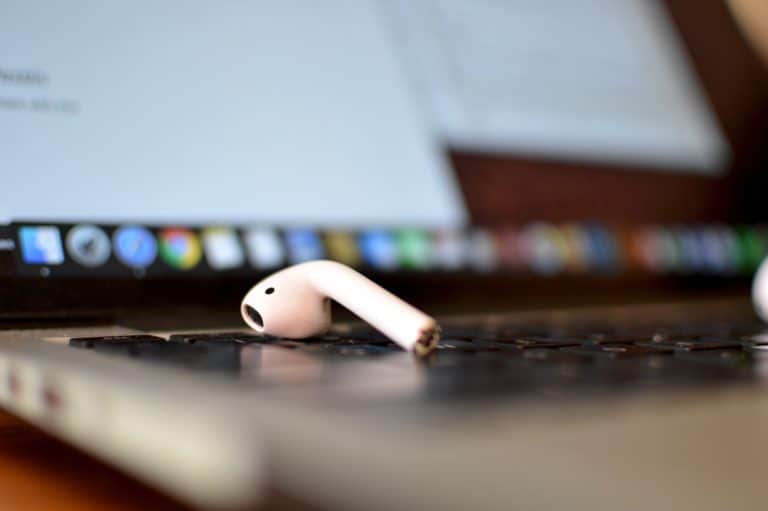 Step 1: Open the case of AirPods and keep the iPhone near to it. A window will pop up in the iPhone, showing the AirPods getting connected.
Step 2: Now find an almost invisible button behind the downside of the case. It's almost hidden because that button is exclusively for resetting the AirPods, and hence you won't need it much.
Press and hold the button for 10 seconds.
Step 3: You will notice the amber light will first get solid and then it will turn red and start flashing. This is the indicator that the AirPods are factory reset now.
Now you will notice that your iPhone can no longer recognize the AirPods.
That's it.
I hope I could address all your queries and now you can easily resolve the How to factory reset Airpods issue. If you have any further doubts, you can visit or contact your service provider or you may leave a comment below. Also, please leave a like on the content if it was helpful. And do tell me about your experience in fixing this issue, in the comment box.