There's a huge amount of videos on YouTube that accommodates billions and millions of hours of video playback. It provides a powerful platform for talent and has a number of new features too.
YouTube has started a new music app that allows you to listen to all YouTube videos in an audio form. And not just that, YouTube has even provided dark mode to use during night time to prevent your eyes from overstraining. It also allows people to download videos on the YouTube app itself but what if the user wants to download the video locally on his device?
Trying to download YouTube videos on a device is sometimes frowned upon but that shouldn't stop you from doing it. Even YouTube doesn't have an issue if you download a video for your personal use. You probably have a reason to be downloading these videos on your device so let me help you in trying to figure out how you may do this.
How to download YouTube videos
Now, this can be done in a number of ways. There is some third-party software that can help you download these videos to your desktop. Also, you may find browser extensions and websites to help you with this.
Using software
Using third party software, downloading these videos is quite simple. All you need to do is input the URL of the video you need to download, and they'll guide you through it.
WinX YouTube Downloader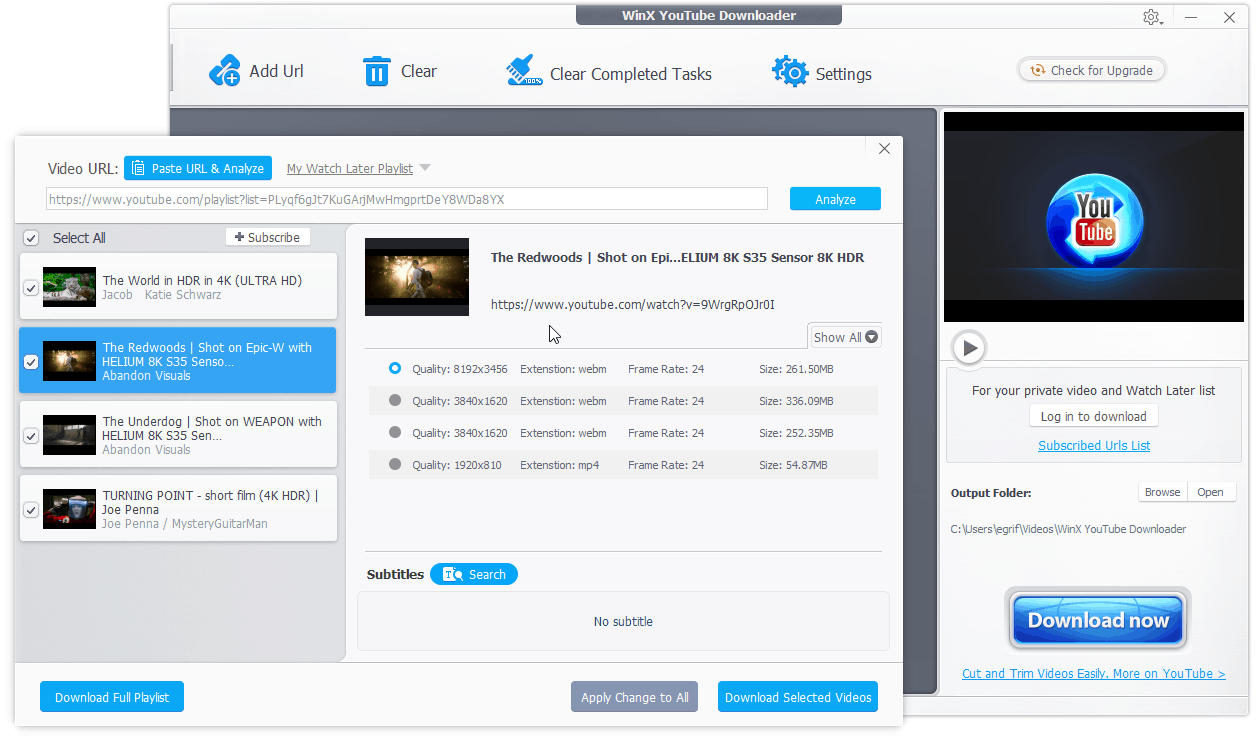 This is a software by Digiarty which allows you to download videos from over 300 sites. It is used quite widely due to the fact that they claim to be completely clean from malware, spyware, virus or adware. Its newer updates have an impressive interface. This can be used by following the given steps:
After copying the URL of that YouTube video, open the WinX software.
Now, run the analyzer by clicking on Analyze.
You will see the video quality options available for download.
Choose the desired option and click on Download Selected Videos.
4K Video Downloader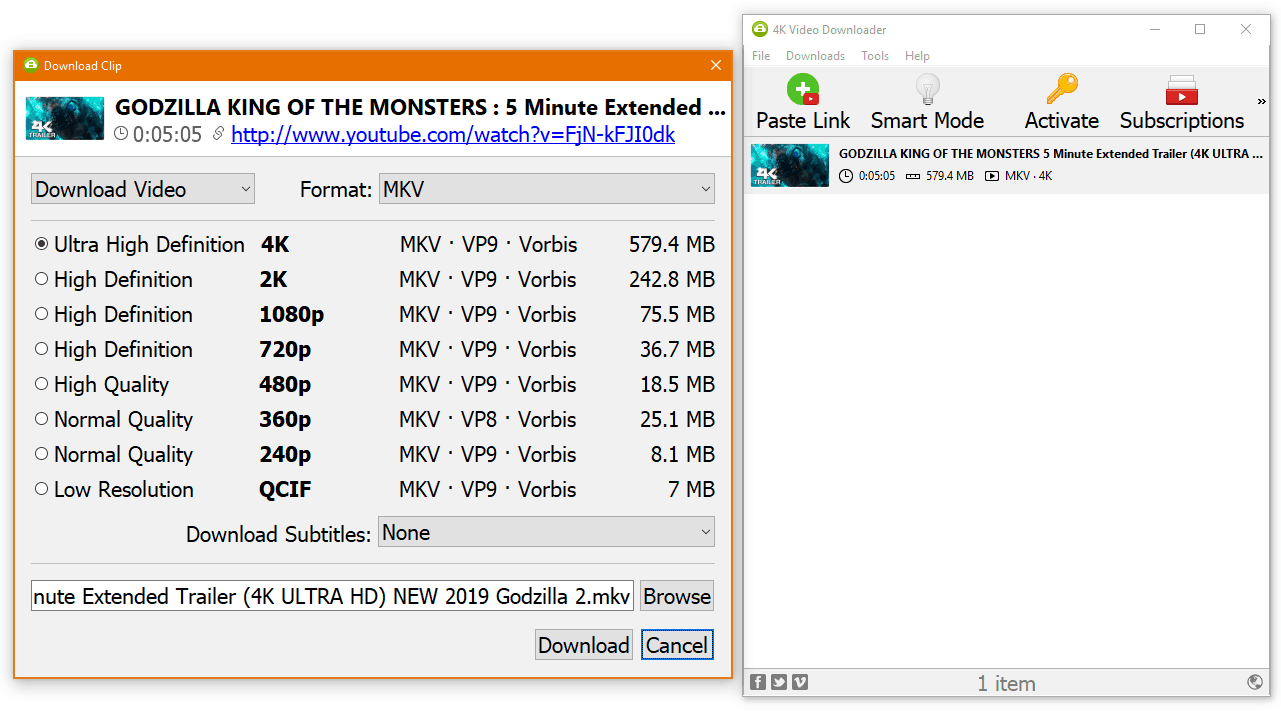 4K Video Downloader is updated quite frequently and it's really easy to download. It grabs videos from sites and provides download options from a number of download qualities. All you need to do to download videos using this software is, get the URL of the YouTube video that you wish to download. Paste the link, select the desired quality and click on download. It also has an option that helps you to extract audio files in MP3 format which is why you wouldn't have to use a video to audio converter.
5K Player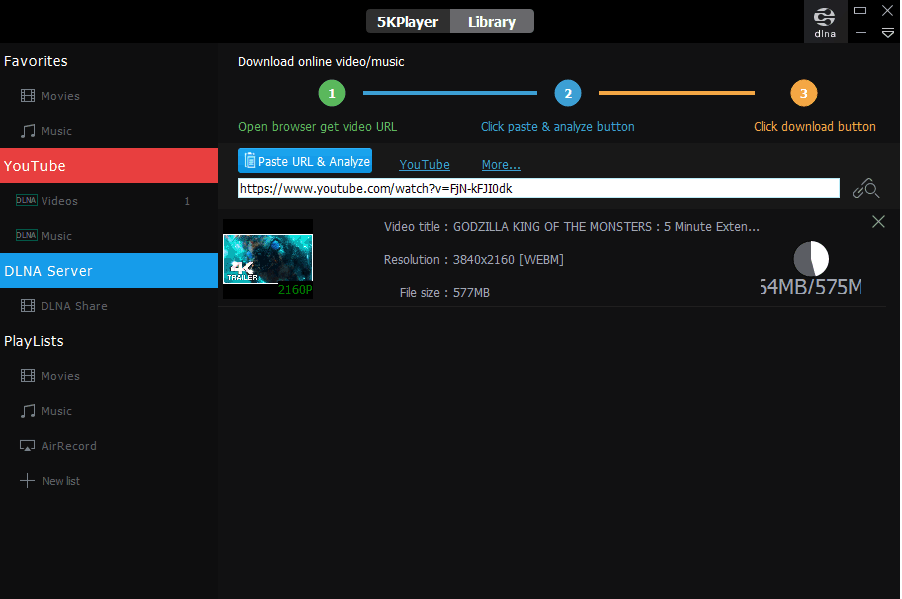 5K Player is completely free software. It is a software with vast applications including media streaming, downloading, etc. It asks for the name and email for registration which will allow you to use over 300 sites. Although it can still be used without registration. While trying to download, it still tries to hide a few details.
To use it, copy the URL of your desired video and paste it here. Now, run the analysis and it will show you download quality options but it'll only show you a few. In order to see all the formats, click on the Gear and then click on the button that says, Show All and then you'll be able to see all the quality options. It has a quite confusing and complex interface.
Using websites
Using a website for downloading videos on YouTube is quite easy as you don't have to download any kind of software or extension into your device which compromises its integrity. Here are some websites you may use:
YouTubNow
The thing to notice here is that the name isn't "YouTubeNow", it's "YouTubNow". To elaborate, there's a "tub" in the name and not a "tube". But it isn't any point against its functionality. It still works great with YouTube for videos up to 720p and also a lot of audio options. You can use this simply by changing the URL of the YouTube video from YouTube.com to youtubnow.com and press enter. This will provide a list of options from which you can choose your desired file.
TubeNinja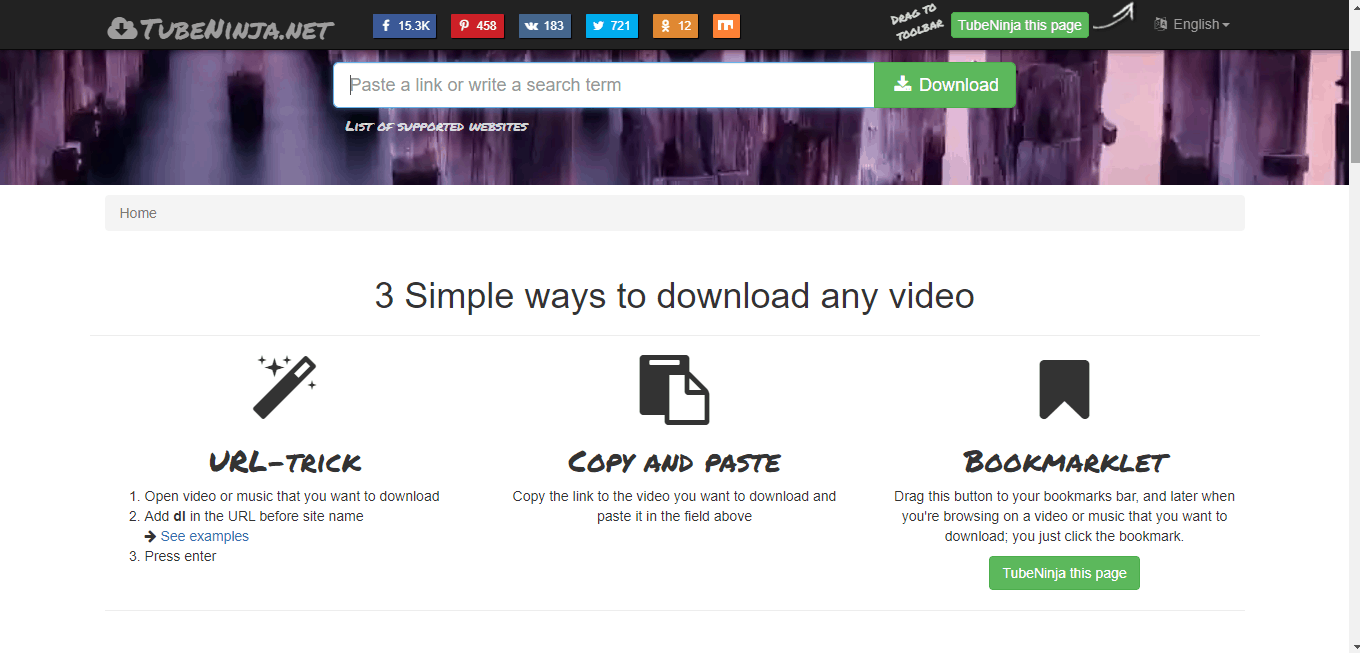 Although it has had some sorrowful credits in the past, it is quite simple to use this website. An impressive thing about this website is that it's free of ad traps. A lot of streaming websites and downloading languages are supported by TubeNinja.  Although, it has an issue that videos can only be downloaded at a maximum video quality of 720p. In order to download using this site quicky just add "dl" to the URL of your desired YouTube video as a prefix. For example, "dlyoutube.com".
Although it might try to redirect you to a new tab, close the tab and go back to the site's tab again and cancel the pop-up. Now, try to click on the download symbol again and you will be downloaded to the video. Download it from there by clicking on the options button.
SaveFrom.net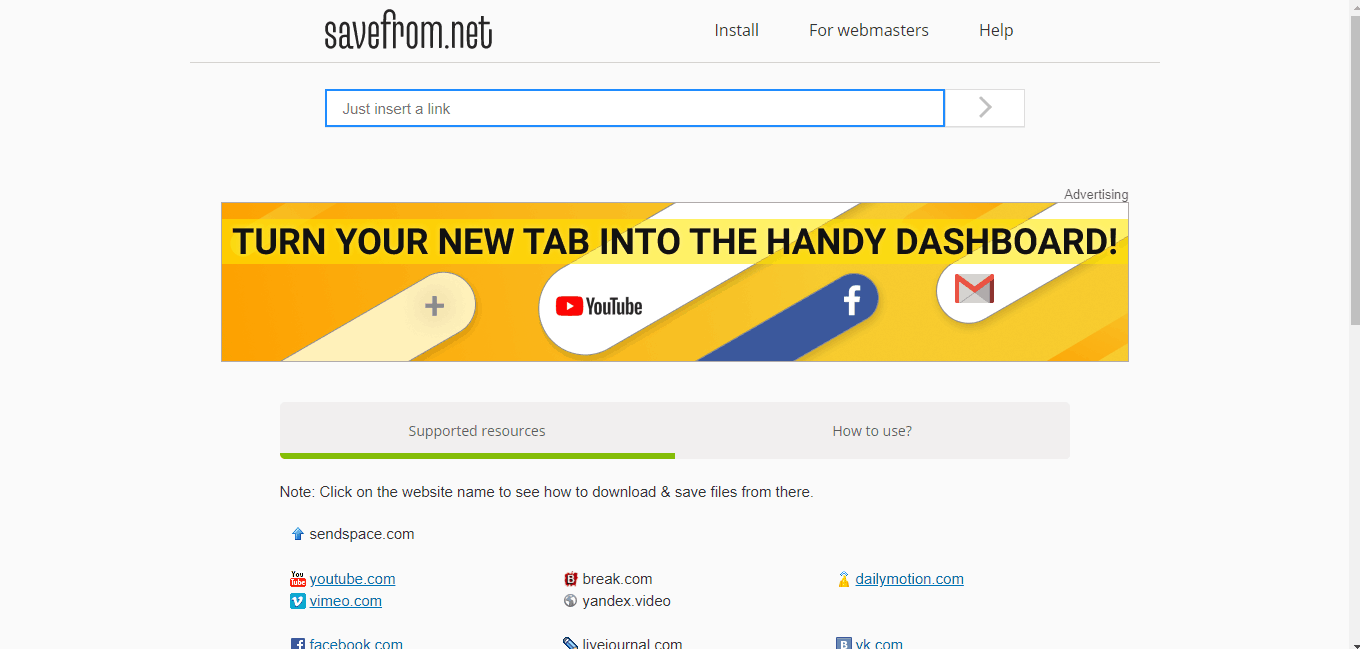 This website is used quite widely and this status has been received by it over the past few years because it supports website based downloads and provides software as well as browser extensions. A downside to this website is that it doesn't support downloads in  4K quality and it also doesn't allow audio downloads. But it does provide these options in its software. To make instant downloads from this website, just add "ss" as a prefix to "youtube.com". For example, "ssyoutube.com".
Using extensions
You can even use browser extensions to download videos from YouTube directly. Here are some extensions you can use:
FastestTube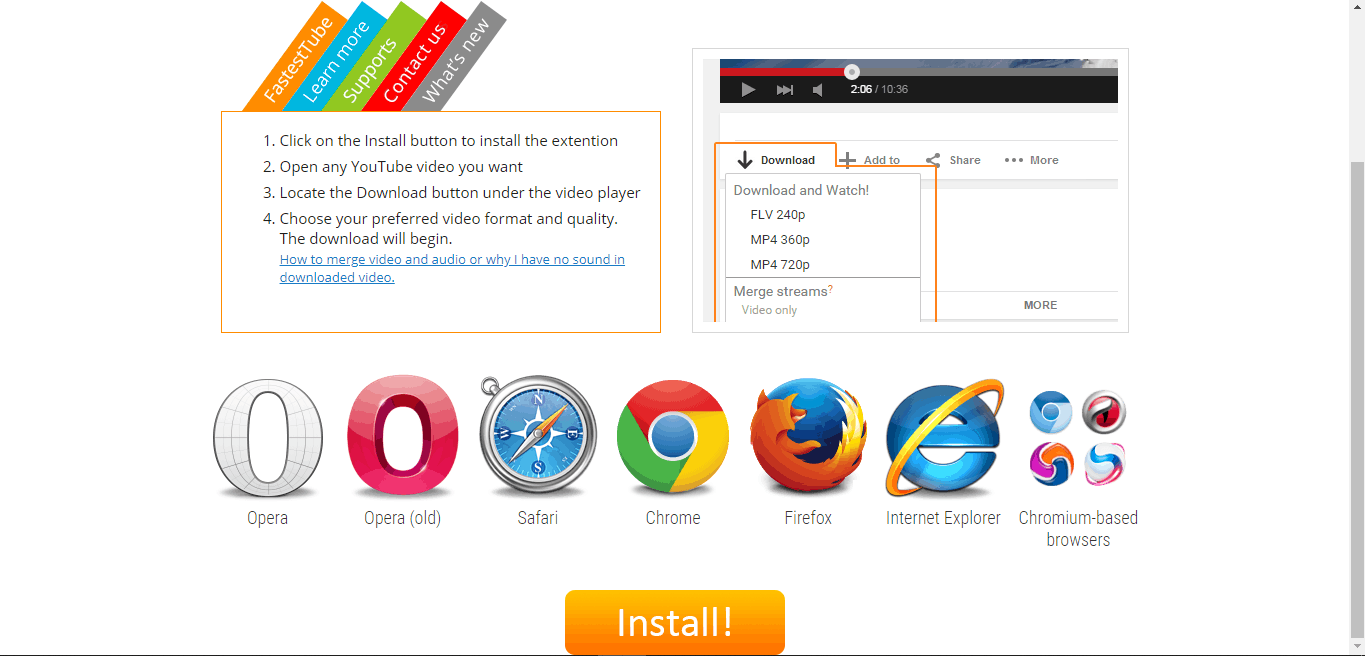 This browser extension tool is supported on all platforms which include an installer that is used on Chrome and doesn't need the Chrome Web Store. Downloading videos using this extension is easy as it provides a pop-up panel on the webpage from which you need to download the video, which says, "download this video".
VideoDownloadHelper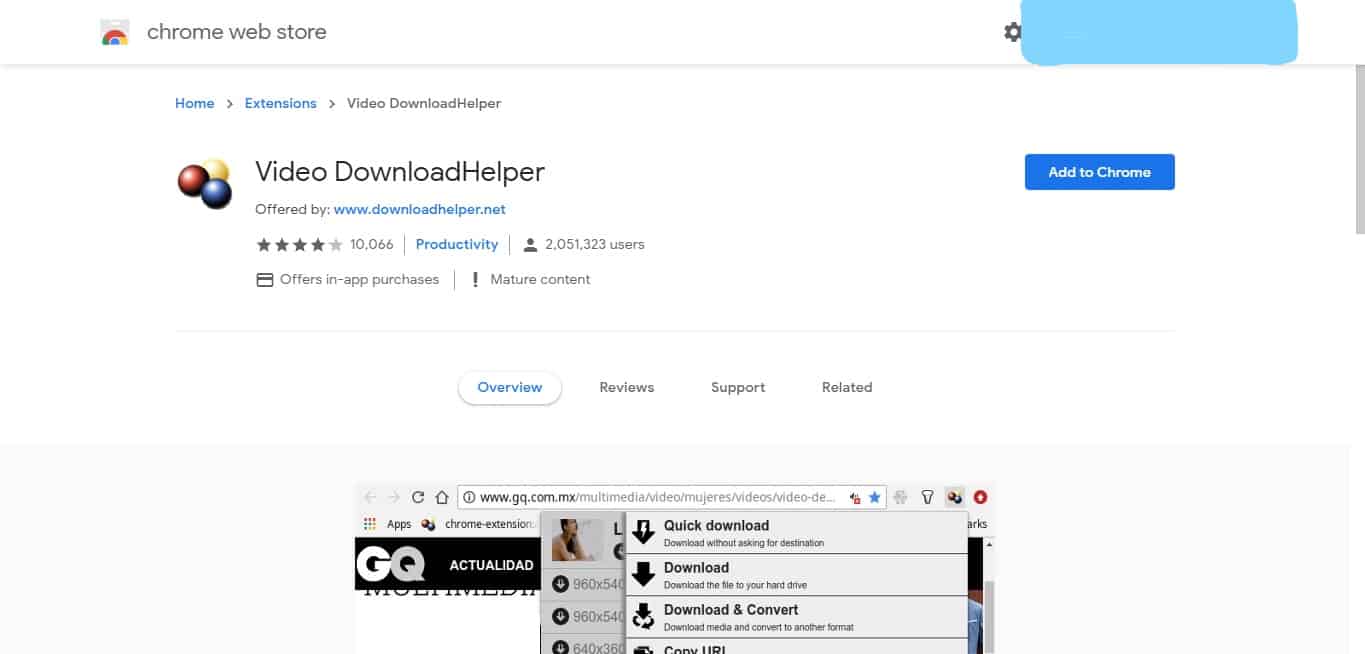 Just like FastestTube, it allows an animated panel to let the user download the desired video without any issue. It supports a lot of sites including YouTube. Although it doesn't support YouTube on its Chrome extension to ensure a place in the Chrome Web Store, this can be surpassed by using its Firefox extension.
I hope I could address all your queries and helped you to download your desired YouTube videos using software, browser extensions, and websites. If you have any further doubts or if I may have left something, you may leave a comment below. Also, please leave a like on the content if it was helpful.