As users, we wish that our cellphone must allow quick resolution of our basic day to day needs, like a flashlight and other related stuff. This is why the people who design the functions built into our devices plan it in a way to accommodate all our needs in the simplest way possible.
Therefore, Apple has provided its users with the control center. Basically, the control center is a quite brilliant feature that keeps in mind, the convenience of an Apple user by providing a number of features that are necessary for our day to day life, in a single location to be accessed. And this can easily be accessed by swiping up on your screen from the lower end.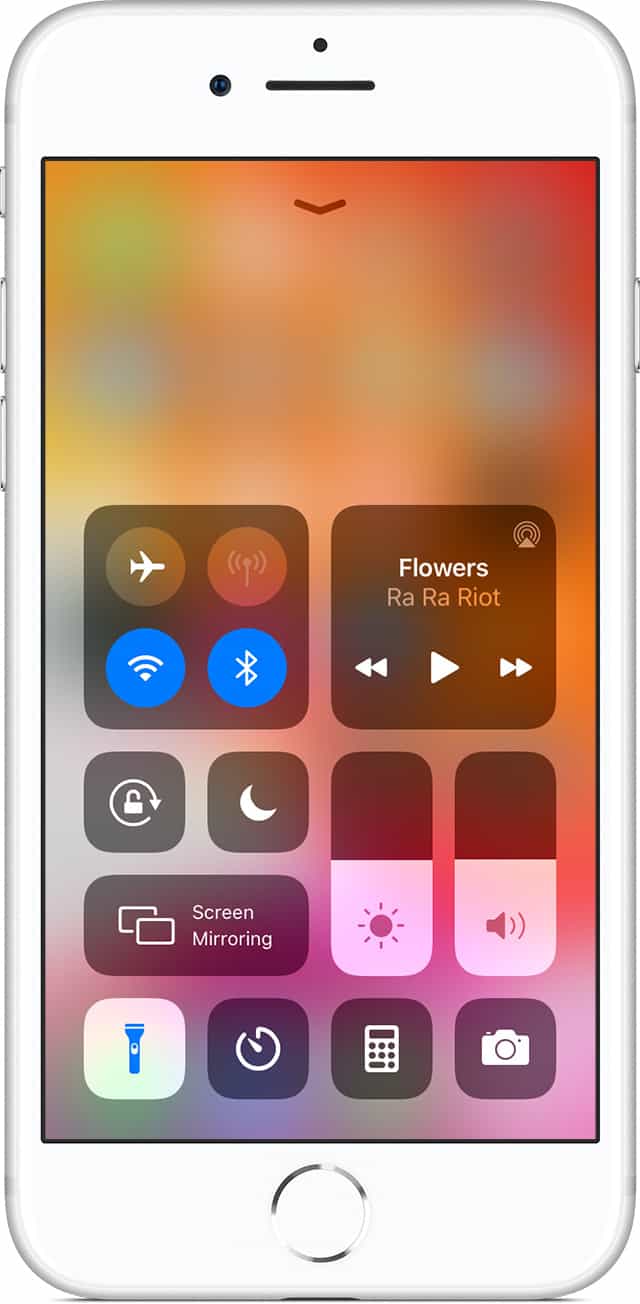 The control center makes our lives easier in a way if it functions the way it is supposed to.  But there have been complaints about the control center not working on many iOS 11 devices. This issue was reported by a large number of iPhone users, which is quite unfortunate and frustrating. Although it's a quite complex issue, it can be fixed in a few simple ways.
Now, before trying to resolve the issue, check if you're using the right way to access the control center, first. Because we swipe up from the lower edge of the screen to access the control center on iPhone 8 and 8 Plus, whereas we swipe down from the upper right corner of the screen to access the control center on an iPhone X.
How to Get Control Center to work again!
There are a number of ways to fix this issue, to get control center to work again. Let us discuss some below.
Enabling Control Center on your lock screen
If you have been suffering from the issue that you cannot access control center due to its functionality issues then you must check if you've enabled it on your lock screen, on your iPhone 8, 8 Plus or X. If it's off, you can enable it using the following steps:
Visit Settings on your iPhone that uses iOS 11.
Go to Touch ID & Passcode, then input your passcode.
Below Allow Access When Locked, switch on Control Center.
Enabling Access within Apps
Now, if you can use the control center from the home screen but it cannot be done while using any app, then the issue clearly is the fact that access within apps isn't enabled on your device.
Visit settings and go to Control center, which would be found below "notifications" and above "do not disturb".
Now, in the control center, enable Access within Apps, using the switch next to it.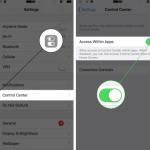 Restart your device
There are two ways of restarting your device. They are:
By pressing and holding the power button till you see a slider, which is to be dragged to switch the cellphone off. Now, boot it up by pressing and holding the power button again.
Visit Settings, go to General and then select Shut Down and the slider must be moved to turn off your device. Now, it needs to be turned on by pressing and holding the power button again.
Force restart your device
There are different methods for different categories of devices. They are:
On iPhone 7 and 7 Plus, press and hold the side button along with the Volume Down button till the Apple logo is seen.
On iPhone 8, 8 Plus and X, push the Volume Up button, push the Volume Down button, then hold the side button till the Apple logo is seen.
 Update to the latest version of iOS
Sometimes, this issue may arise due to a currently older version of iOS on your device. This can be resolved easily by upgrading to the latest version of iOS available. You can update your iPhone using the given steps:
Visit Settings and go to General.
Choose Software Update and it will be updated.
Reset All Settings
If the above steps aren't working, resetting all the settings on your device helps in resolving the issue. this can be done by following the given steps:
Visit Settings and go to
Now, go to reset and select Reset All Settings.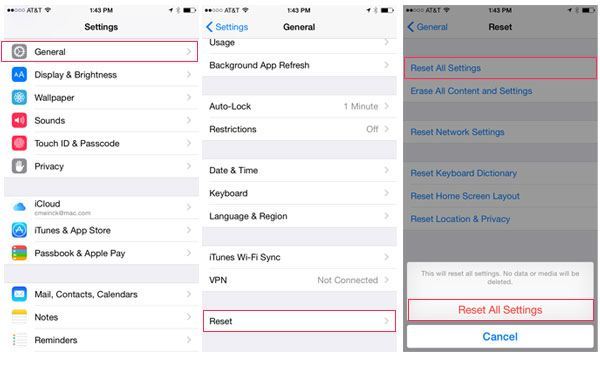 Some additional ways to fix the issue
If you have done all the above steps correctly, and you still can't use control center then try cleaning your screen as it might sometimes dysfunction due to dust and other kinds of junk present on it. You must also consider changing your screen protector because,   at times, it might make the screen unresponsive along its edges.
If you're using voiceover, then the control center is accessed by tapping the clock on the notification bar.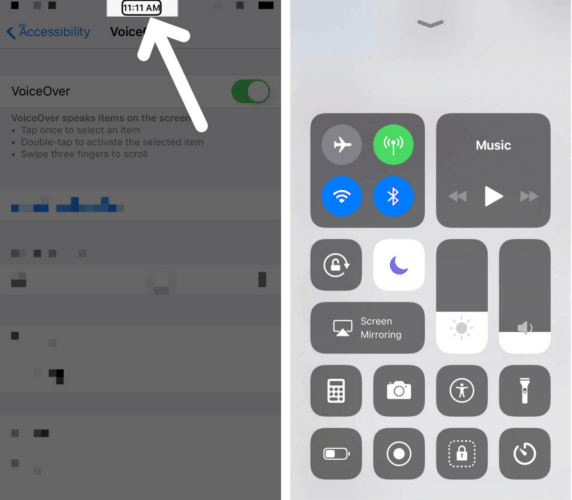 I hope I was able to resolve all your issues and you are now able to get your control center to work without any issue. if you have any other doubts or queries, please contact Apple support or visit support.apple.com or you can even leave a comment below. Please leave a like on this post, if the content was helpful.