Having a tablet is no less than having a handy easy in roaming powerful computers. Let our phones be in top-notch but those are not really a replacement of the computer in extensive use. Tablet is the answer and it surely does the job exceptionally well.
Tablets are the need of the hour for the new working generation as well as professionals. Taking notes on a tablet is undoubtedly an easy task and above that, tablet enables us to do the job precisely well with its computer-like specific feature and sometimes offering us performance par excellence.
Note-taking on a tablet is pretty easy but what makes it more accessible? Stylus. Yes, the stylus makes it full of new features and this is something you can not expect generally from a computer or phone nowadays.
Rankings With Explanations.
Before we start finding the best tablets for you, a question must be raised that why tablets are important to take notes? After all, our phones are capable enough to take notes then why this new expense?
Your phone will definitely take note but will allow you to edit it in a handy way? Probably yes, but can you do it as precisely as you can do it on a tablet with a stylus? Now you are getting it.
Also Read: How to disinfect your phone.
A tablet comes with a bigger screen and specifically to work without being worried about having a sim or perform sim related operations so, the RAM of a tablet is ever available for features dedicated to performing work-related tasks far better than any phone. Voice communication does take a toll on performance. 
Writing, drawing, and editing on a tablet is a whole different and pleasurable experience with that stylus in hand.
According to the requirement of "note-taking" tasks, below is the list of Top 5 best tablets available in the market to serve you the purpose.
#5 LCD Writing Pad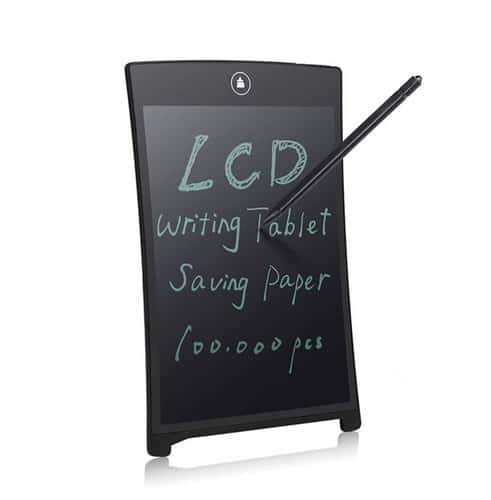 This device is nothing but an electronic version of the paper, that means you can really call it "Digital Paper". The LCD Writing Pad feels exactly like writing on a paper. The only difference here is that you are never going to run out of paper on this device.
This device comes with a stylus and it allows you to draw, write & note anything you want or you can with the stylus. With a single touch of "clear button," you can make the whole thing go wash away and makes a new paper ready for you to write & draw all over again.
LCD Writing Pad is powered with a single battery that performs only one task i.e. to erase. That means if you remove the battery, still you can write whatever you want but to erase it you need to put the battery again. This pad is brilliant at taking notes.
This pad is slim as 4.5mm and weighing only 110gm. Nothing can go as handy as this device when it comes to note-taking. However, this tab gives you no option to add anything into your text and hence this is being called a digital paper.
Price for this LCD writing pad is just $18 and is available for purchase on 
https://m.banggood.in/Ultra-Thin-8_5-Inch-LCD-Writing-Tablet-Digital-Drawing-Tablet-Handwriting-Pads-Board-With-Pen-p-1128468.html?akmClientCountry=IN&utm_source=youtube&utm_medium=liangzhenhua&utm_campaign=gogirana&utm_content=liangzhenhua
#4 Samsung Galaxy Tab S6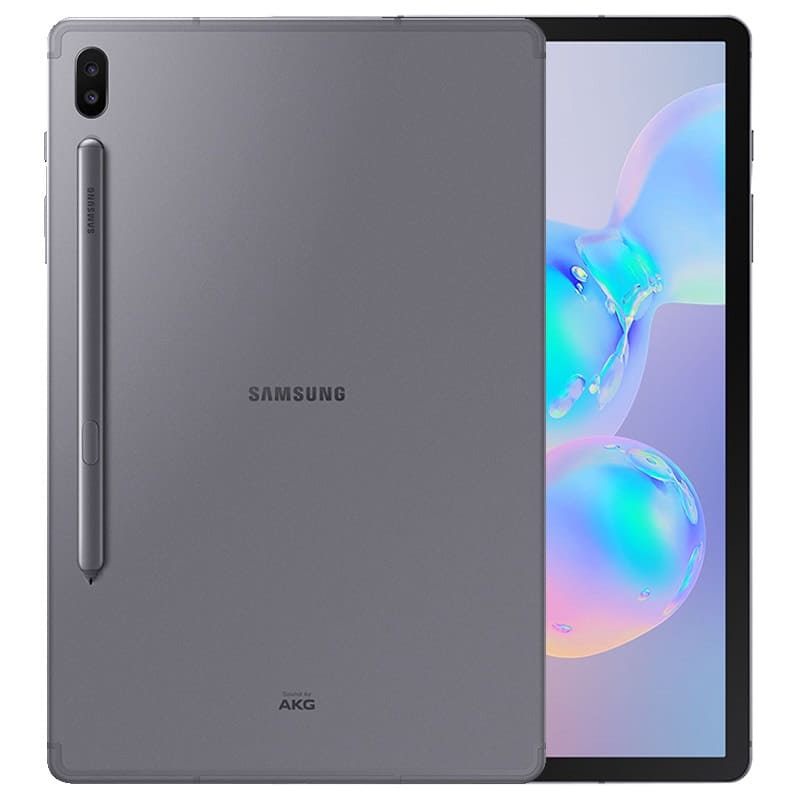 For taking notes this device will never disappoint you. However, its potential is much higher than just taking notes. The 10.5 inches super AMOLED screen gives a soothing experience to your eyes. This device comes in 6GB RAM & 8GB RAM versions.
Its stylus is not just a pen, it's a whole multitasking device in itself. The stylus has also a button on it which performs click tasks, Samsung has named it "S Pen". So this S Pen is smooth in all its operations.
Samsung Galaxy Tab S6 starts with the price tag of $577.99 and is available for purchase at https://www.amazon.com/Samsung-Galaxy-128GB-Tablet-Mountain/dp/B07VGJH29F
Specs:
Dimensions- 244.5 x 159.5 x 5.7 mm
Weight- 420gm
Display- 10.5" WQXGA Super AMOLED (1600X2560)
287 ppi
Camera- Front 8MP + 5MP
              Back 8MP 
Chipset- Qualcomm® Snapdragon™ 8150 Mobile Platform
Battery- 7040 mAh (15-hour backup)
#3 Apple iPad Pro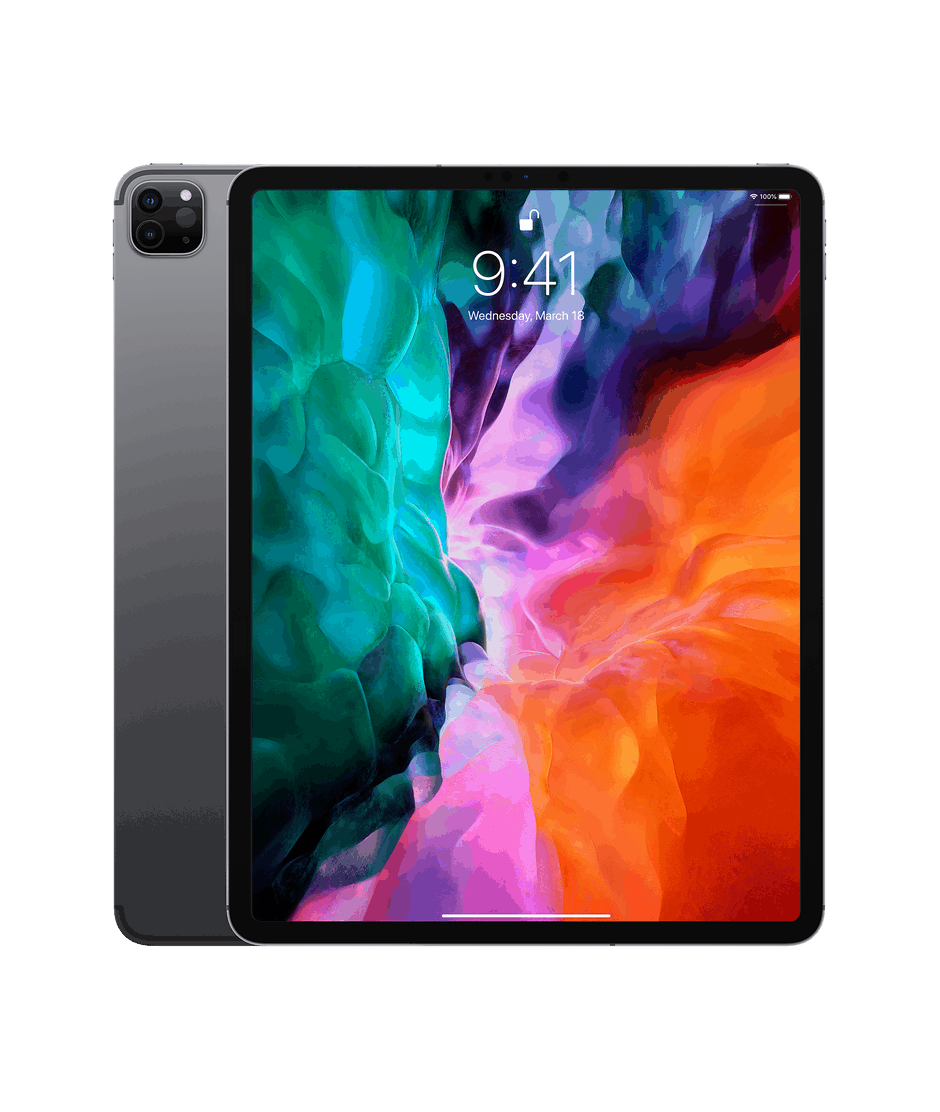 Apple, the brand says it all! Apple iPad Pro gives an unmatched performance that is certainly unique and classy in comparison with its rivals.
This device has got retina display which reflects every pixel so sharp that it's almost like watching the content in real dimension. Note-taking in this device is a unique experience than any other, all thanks to the iOS it runs on.
Apple iPad Pro starts with the price tag of $799 and is available for purchase at https://www.apple.com/shop/buy-ipad/ipad-pro
Specs:
Dimensions- 247.6 x 178.5 x 5.9mm
Weight- 490gm
Display- 11" Liquid Retina Display (2388×1668)
264 ppi
Camera- Front 8MP 
              Back 7MP 
Chipset- A-12Z Bionic Chip with M12 Coprocessor
Battery- Built-in 28.65 watts (10-hour backup)
#2 Microsoft Surface Book 2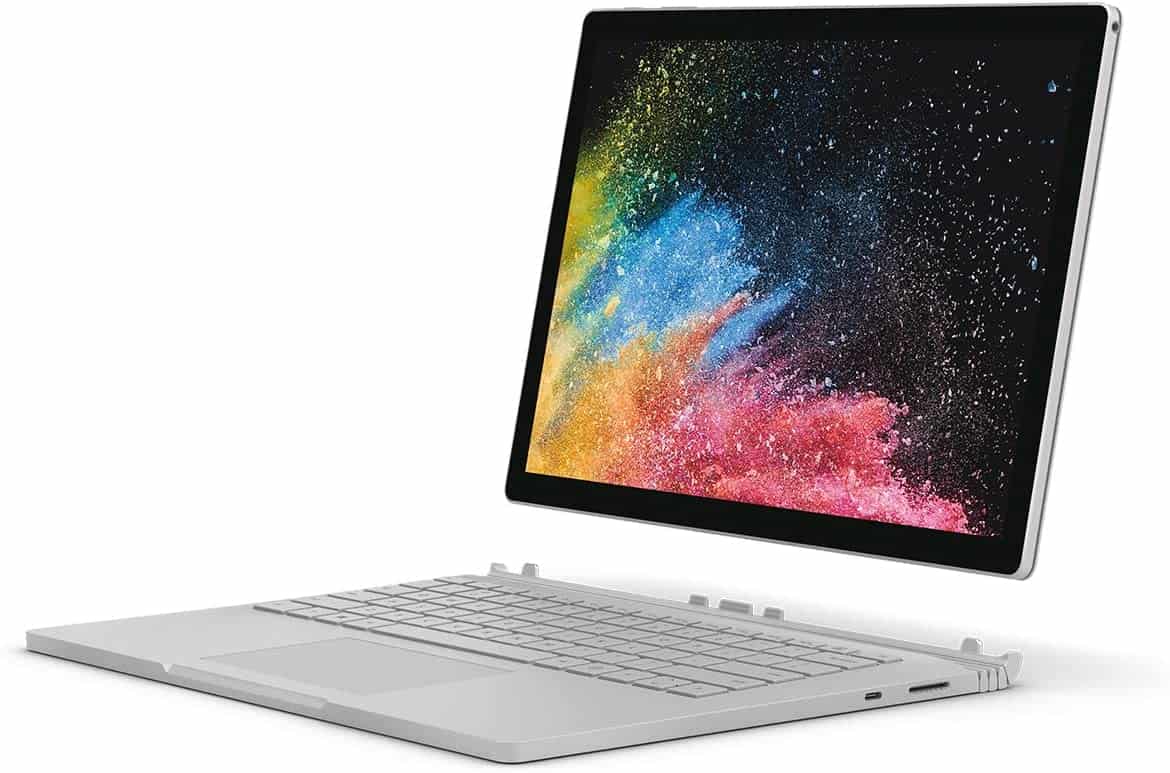 Microsoft is certainly a brand that makes its tablet available in-stock window operating system. Microsoft Surface Book 2 is a heavenly device for note-taking purposes.
Surface Book 2 comes with an incredible graphics score which makes details works like magic. Its stylus makes the magic more incredible with its unique features of precise detail edits.
Microsoft Surface Book 2 starts with a price tag of $999.99 and is available for purchase at https://www.microsoft.com/en-us/p/surface-book-2/8mcpzjjcc98c?activetab=pivot:techspecstab
Specs:
Dimensions- 343 x 251 x 15 mm
Weight- 1534gm (with keyboard)
Display- 13.5" "PixelSense™ (3240X2160)
260 ppi
Camera- Front 5MP (1080 HD)
              Back 8MP  (1080 HD)
Chipset- 8th Gen Intel® Core™ i7-8650U quad-core processor, 4.2GHz Max Turbo
Battery- Up to 17-hour backup
#1 Microsoft Surface Pro 6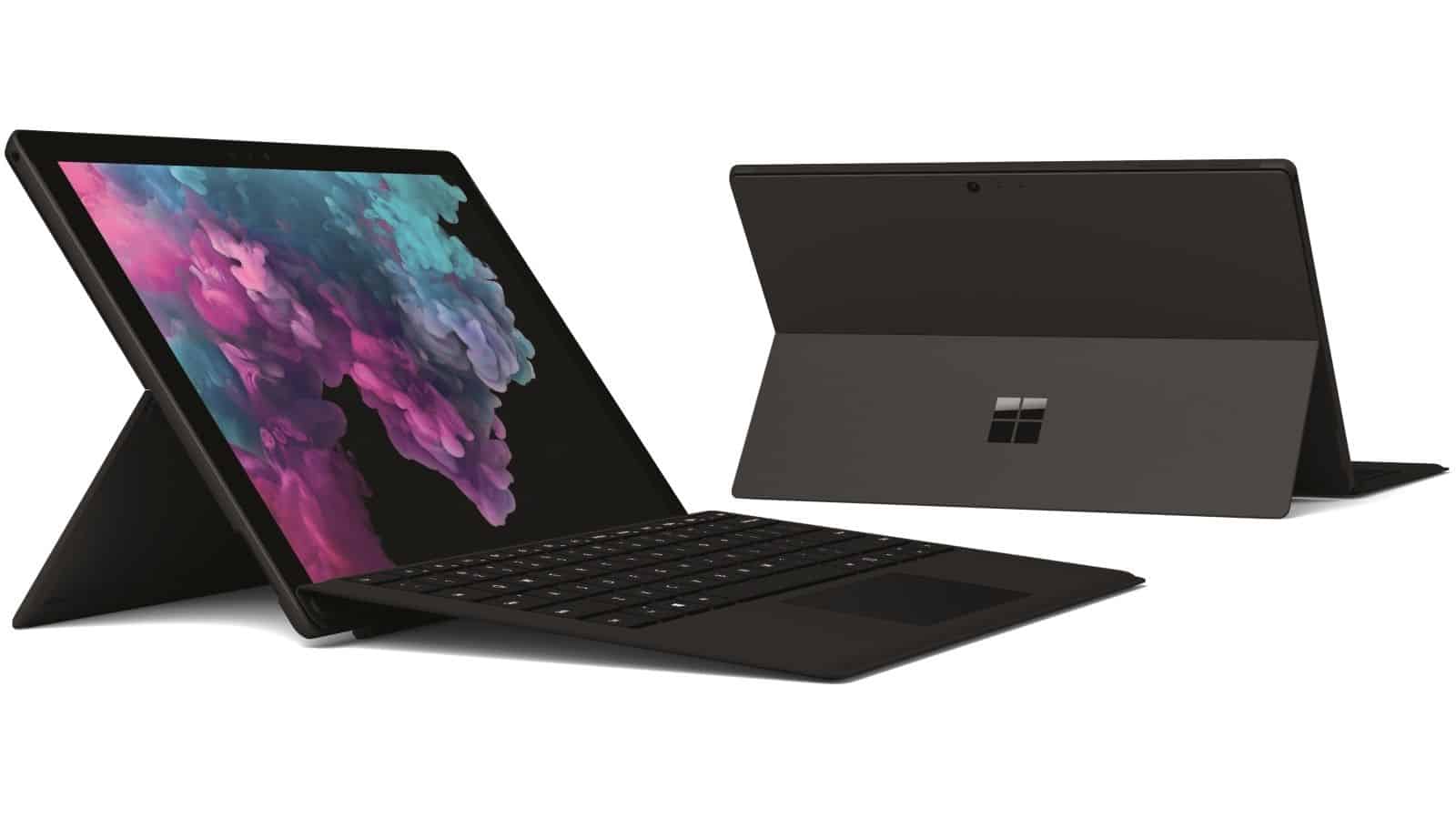 Yes, Microsoft Surface Pro 6 is the real winner here and secures rank 1. For note-taking, the precise interface and detailing capabilities are par excellence and way much above than its own predecessor Surface Book 2.
A much more simplified version of OS is seen in this device with an updated stylus which is now able to directly copy-paste files from device to another device. No other gadget can beat this one in Note Taking at least this 2020.
Microsoft Surface Pro 6 starts with a price tag of $1499.99 and is available at https://www.microsoft.com/en-in/surface/buy
Specs:
Dimensions- 292 x 201 x 8.5 mm
Weight- 770gm
Display- 12.3″ PixelSense™ (2736X1824)
267 ppi
Camera- Front 8MP + 5MP
              Back 8MP 
Chipset- i5-8250U or i7-8650U
Battery- Up to 13.5-hour backup
The ranking given to all the tablets in this article is purely based on the "Note Taking" feature exclusively. It should be noted that these devices are selected precisely by their closest launch date with the year 2020 to keep the recommendations fresh. Readers are advised to check other features too before buying the gadget.
I hope I could address all your queries and now you can easily resolve the Which Is The Best Tablet For Note Taking. If you have any further doubts, you can visit or contact your nearest tech store or you may leave a comment below. Also, please leave a like on the content if it was helpful. And do tell me about your experience in fixing this issue, in the comment box.