In today's world, people are becoming more and more health-conscious and have started to believe in fitness. This is the start of a new era and can definitely lead to global awareness of health and fitness. Although maintaining fitness isn't that easy, as you have to consider a lot of information before you do anything about it. You need to know your body type, you'll need to know your limits, and you'll need to know the kind of food that suits you, and a lot more.
Some people eat loads and never exercise yet stay thin which is not a privilege possessed by many. It takes us years to master the craft of fitness and yet even a single wrong step destroys our progress retained for weeks. Being a fitness enthusiast myself, I can testify that it's really hard for some people to maintain their fitness and have any amount of consistent gains. It takes us a lot of effort and continuous hard work to reach our goal and even a day's rest can screw it all up.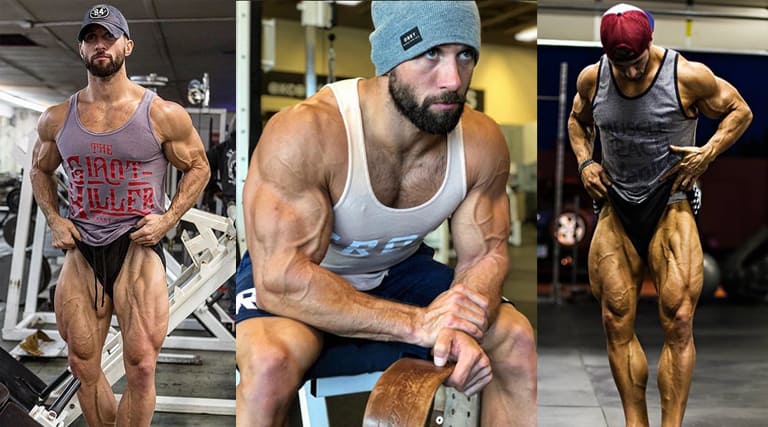 But nowadays there are apps being developed for tending to a number of human needs. One such need is the one to exercise. Some of the readers might be confused about how these apps might exercise for us. The answer to that is, they definitely can't. But they can still keep a track of your fitness, exercise goals, and your current status. They can plan a schedule of your exercises, prepare a meal chart, figure out the workout intensity required to achieve your goal, and much more. These apps can even set reminders so that you don't ever have to miss a workout. Moreover, you can even keep a record of your macros or "macro-nutrients" throughout the day which is better than counting your overall calories.
Also Read: Amazon Fire Stick Remote Not Working.
Best Free Fitness Apps
Now, let's discuss some applications available on different platforms that are oriented towards fitness.
5 Best Free Fitness Apps Available on iOS
Run Keeper

Running is the first thing that people get acquainted with, once they decide to get fit as it is the best type of cardio exercise for the body. This is where Run Keeper, comes in handy, by setting up a simple routine and making sure that the user practices it by providing a mechanism to track your progress. It has access to your motion data and location which helps the user in tacking other kinds of activities like cycling, hiking, walking, etc. This app is free for its basic functionalities but if you need advanced stats like live tracking, advanced workouts, detailed insights, etc. then you can even go for Run Keeper Go which charges you $10 every month.

Strava

Just like Run Keeper it concentrates on cardio exercises. But a difference between both is that Strava focuses more on cycling. It plots your workout sessions on a map, including some important details like comparisons with others on the same route, speed, and elevation and tracks you. It helps you know where you stand amongst the local population. And like Run Keeper, its basic features are free but you can upgrade for a premium experience for $8 every month.

Fitocracy

It creates a game-like experience using real-world workouts and exercises for people who hate to do any. It does so by keeping a log of your activity and awarding virtual rewards that help you level up. But the point isn't these virtual rewards, it's all about the real world fitness. It's basically a fitness tracker that works a lot like a social network with daily goals and it accommodates strength training exercises as well as cardio exercises. It also has a premium subscription that charges about $5 a month for some additional features.

Fitbod

This app is basically used for weight lifting, strength training, bodybuilding, and similar goals. It creates self-designed workouts according to the given information. In this, you choose the type of activity, frequency of workouts referenced to every week and your goal and then it designs a suitable workout plan for you. And not just this, it even includes videos of the exercises to be performed and their description and you may even provide the list of equipment you have available. It provides tracking 3 workouts for free and then $8 are charged per month to get the subscription to this app.

Nike Training Club

This app is completely free but with a condition that its users are dressed completely in Nike products. It accommodates a wide range of workout types with over 200 workouts which include strength training exercises, endurance and cardio-related exercises, mobility-based exercises and even yoga. It creates a combination of workout depending on the past exercises you've done used this app.
5 free fitness applications available on android
Google Fit

This app is completely free and it helps you be more active, motivated and aware and in turn, creates a healthy living experience. Also, it helps you track your activities like running, walking and cycling. You can even set daily goals and track your calories burnt each day and set duration for your workouts. The app is also compatible with all your android wearables so that you can connect it with your smartwatches too.

Daily yoga

It is basically, one of the world's most popular apps that allows you to get yoga coaching that helps you retain your fitness at your own location. It contains about 50 yoga classes, over 400 yoga asanas, and even voice guides that are live. You can select yoga sessions between a variation of 5 to 70 minutes. This app also supports Google Fit.

Argus

Similarly, Argus is a type of fitness application that has many uses like, it monitors your heart rate, sleep, and much more. Also, you even get challenges to compete. You may even create your own workout plan to follow. It also helps in keeping track of the calories by letting you enter the details of the food item you ate manually or you may even scan the bar code at the cover of that food item. This app is completely free.

Workout Trainer

This is a free app. It includes thousands of free workouts as well as premium and personalized training programs which may help you in achieving your fitness goals. It acts as a virtual trainer that helps you using graphic and audio instructions. And you can even adjust the difficulty of workouts according to your own wish. It is ideally used by people who avoid using equipment for building the desired body. This app even has a PRO+ membership which gives you access to some additional premium features.

Map my run

This app is helpful for the people who depend mostly on running for their fitness. It tracks your running but it isn't just limited to that. It can track and save logs of over 600 activities which include cycling, yoga, and much more. It also gives feedback on every run that is tracked using GPS and shows it on a map. Also, you can control incoming calls and music from the app itself.
I hope i was able to help you select a free fitness app according to the operating system you are using. For any further assistance, leave a comment below. If the content was useful, please leave a like on the post.